Green Looks We Love!
via @Kisforkani, @lovelypepa, @BethanyStruble, @Kryzzzie, @smashleybell, @neonblush, @nanysklozet & @leflattery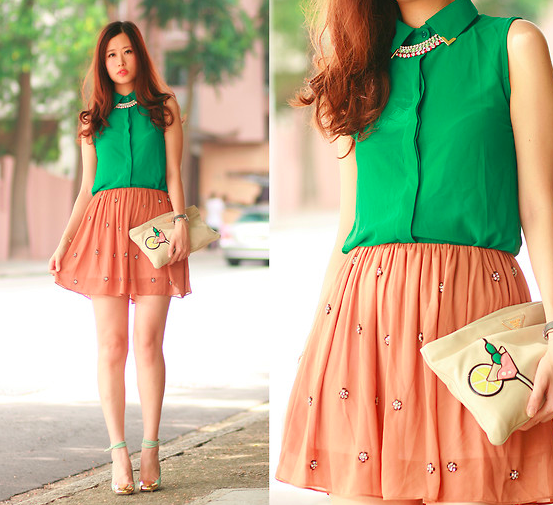 This look is extremely yummy. The marriage between green, yellow and tangerine is very refreshing and easy on the eye.  Perfect for lunch with the girls or a special daytime date.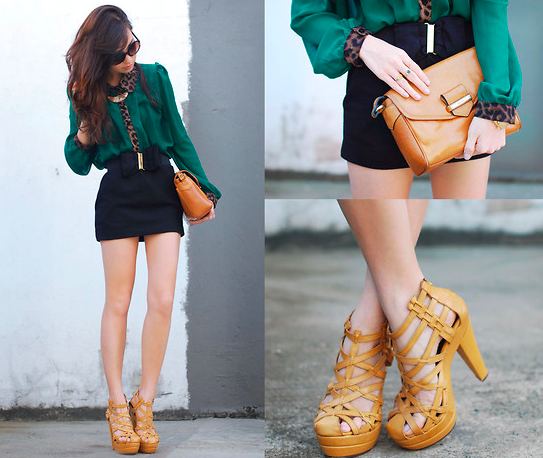 Can you say "just fab" three times fast? We love everything about this look from the caged heels Kryz designed, through the camel clutch, to the animal print and forest green blouse by Rowme. To die for!  Oh, and what about that itty bitty skirt with the bow? Too cute!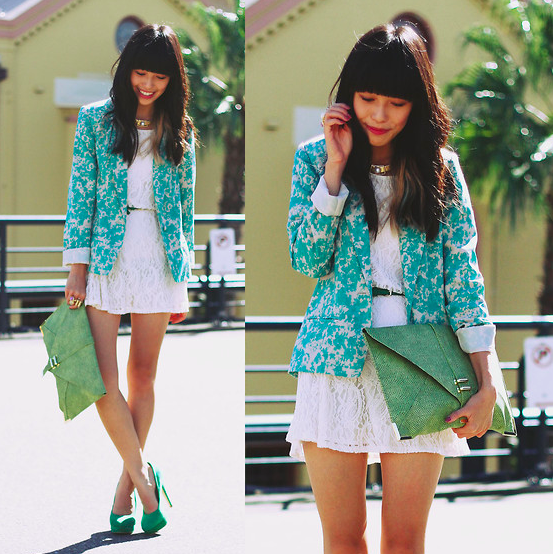 Here, Kani mixed 3 different shades of green and contrasted the monochromatic mix with a white dress. This look is interesting because of the various textures, colors and print and although it has a lot of things going on, it doesn't feel forced but she pulls it off quite effortlessly.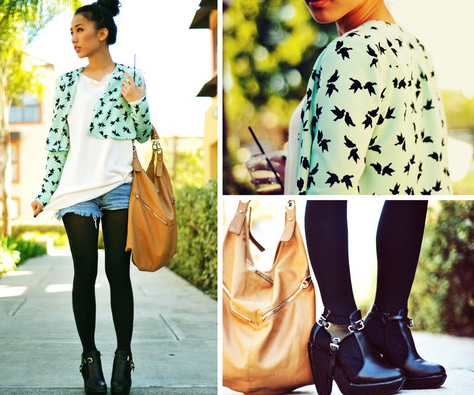 We've been seeing a lot of bird prints in the stores this season and we love it.  Although Jenny created this look for LA in the winter time we think it can easily be translated for summer by removing the tights and switching to a black or nude peep toe or sandal.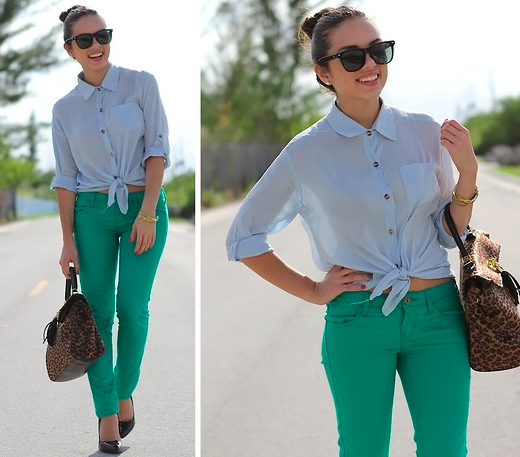 Bright colored denim is a big trend right now and this shade of green is perfect for your transition from summer into fall. In fact, jade will be one of the key colors this fall so any piece in this hue is a great investment.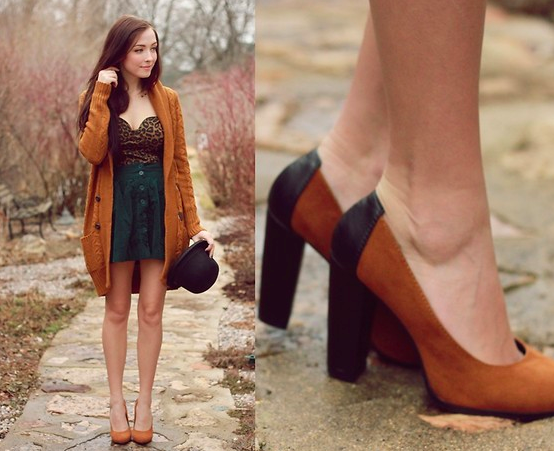 In this look, Breanne mixed textures and colors to create a multi-dimensional outfit that is comfy and elegant. We love how she added some fierce to the look with an animal print bustier. By doing so she took this casual chic outfit to the next level! Oh and the pumps are très très chic!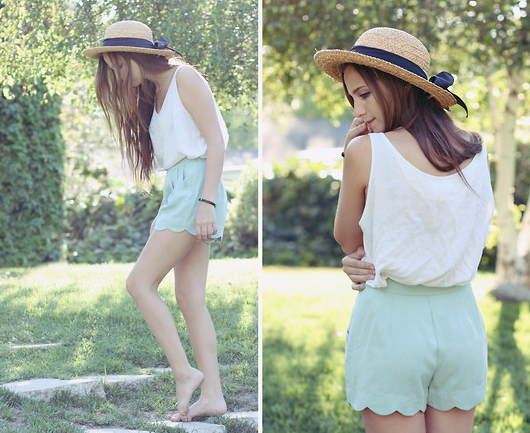 We love these cute mint scalloped shorts. They are sweet like mint ice cream and look so feminine and comfortable. Bethany added even more sugar to her outfit by pairing it with a "little house on the prairie" straw hat. This outfit is perfect for a walk in the park.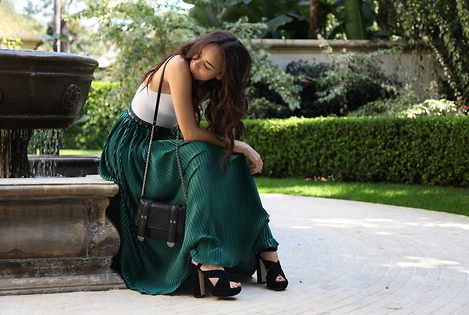 You can't go wrong with a maxi skirt in the summer but Ashley added some fall appeal to the outfit by paring the skirt with black suede heels and a black purse. She could easily throw on a blazer and take this look from summer to fall.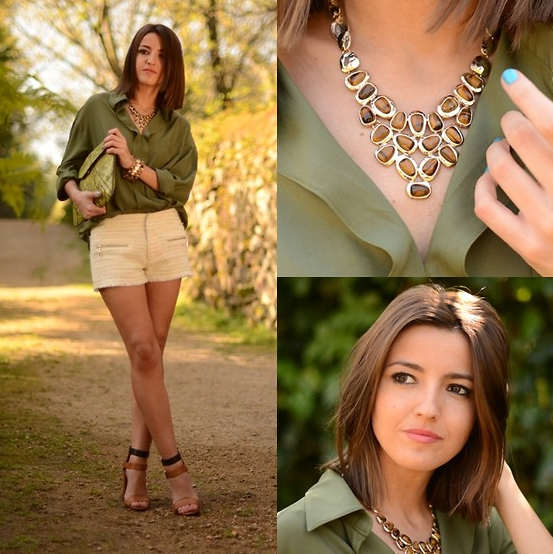 Safari chic with a twist. Alexandra paired an olive button down shirt with warm beige short and cute camel heels. We love the different textures in the outfit brought in by the shorts, clutch and necklace.