Blue Looks We Love!
via @itscamilleco, @steffyspandcs, @kryzzzie, and @hapatime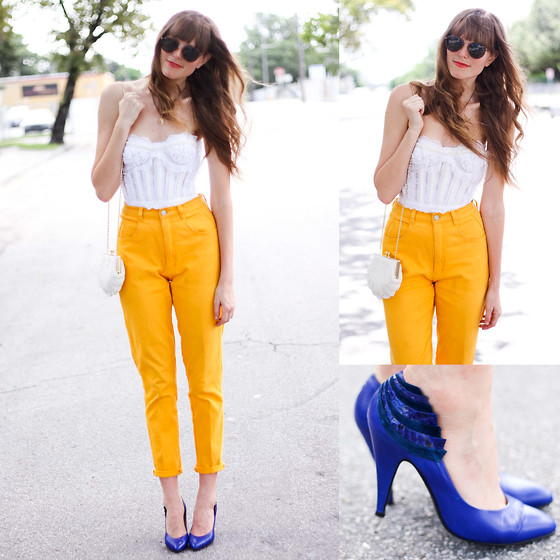 Royal blue shoes are a great way to add some pop to any outfit. Whether it is a LBD or a pair of funky yellow skinny jeans, a royal blue pump can be just what you need to spice up your look.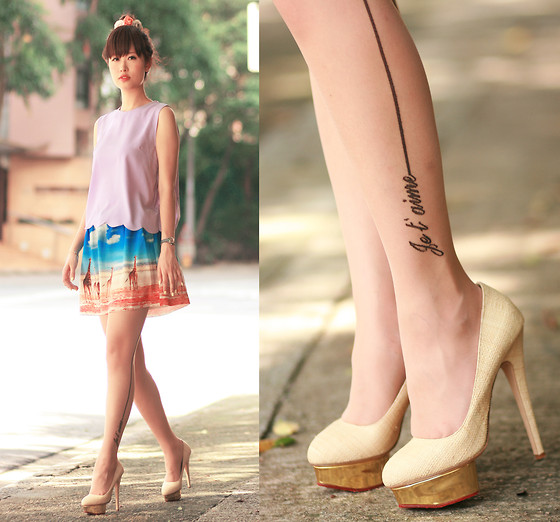 This look by Mayo is really sweet. She is wearing a lavender vest with an African giraffe printed skirt. We love the mix of colors in the print and the contrast between the blue and lavender. We are also falling over her "je t'aime' tights. How sweet.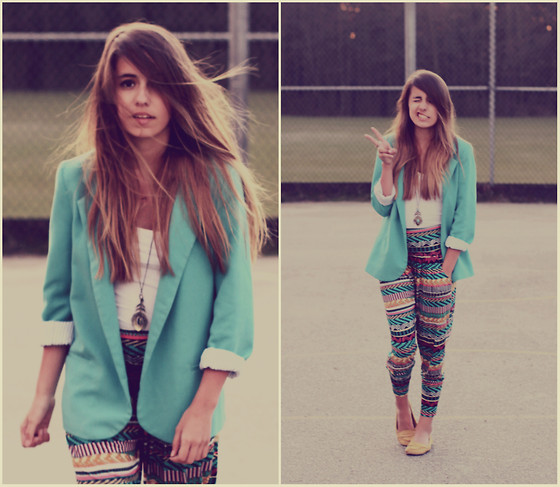 This laid-back look is tribal and fun! Lea paired printed harem pants with an aqua blazer and a white tank. Think you can't pull off printed pants? Think again! All you have to do is find a pair you like, pick one color from the print for your blazer to match and add a neutral tank and flats.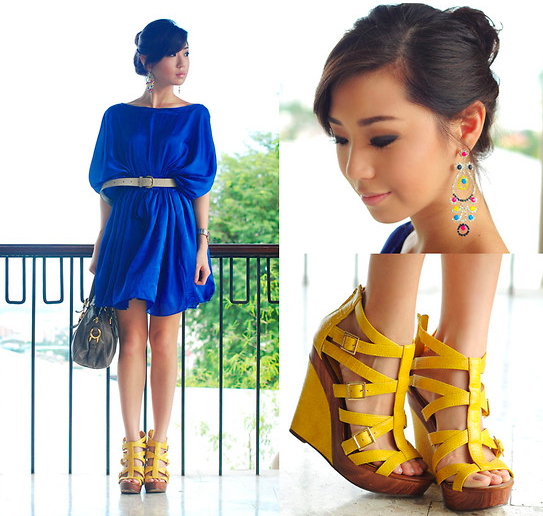 We love this look by Kryz. Here she belted an oversized boatneck dress to accentuate her waist and give this look proportions. She paired her bright indigo dress with even brighter yellow wedges. To finish off the look, Kryz chose multicolored chandelier earrings which repeat the indigo and yellow colors from her dress and wedges.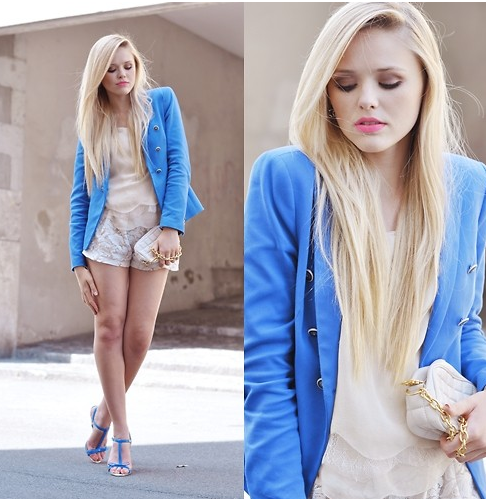 Have a blue blazer but not quite sure what to wear it with? Well, when in doubt neutralize. If you are tired of the classic jeans, tee and blazer combo you can wear your blazer with a neutral dress or blouse and shorts like Kristina did here. It's is classy, simple and very effective.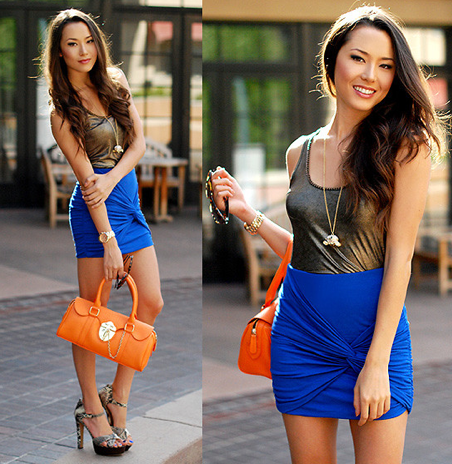 Jessica from South Bay area, CA
Jessica is living on the wild side. She paired a metallic tank top with a bright orange purse and a really cute indigo skirt. We absolutely love this skirt. It's figure flattering and out of the ordinary. A standout piece.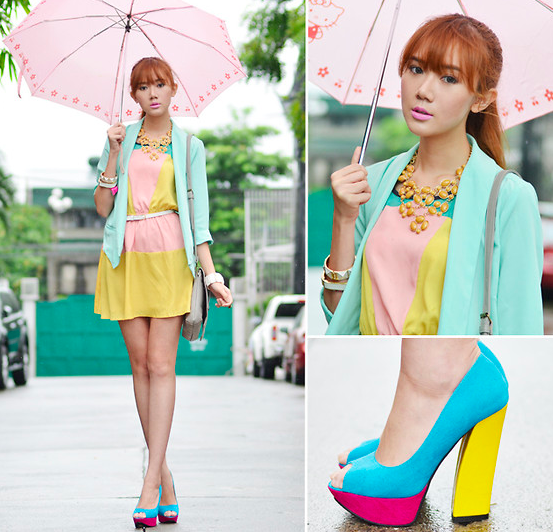 An outfit like this would have us singing in the rain any day! From the shoes to the umbrella Camille mixed and matched different shades of blue, pink, green and yellow without the colors clashing. Now that is sartorial skill. Well done!