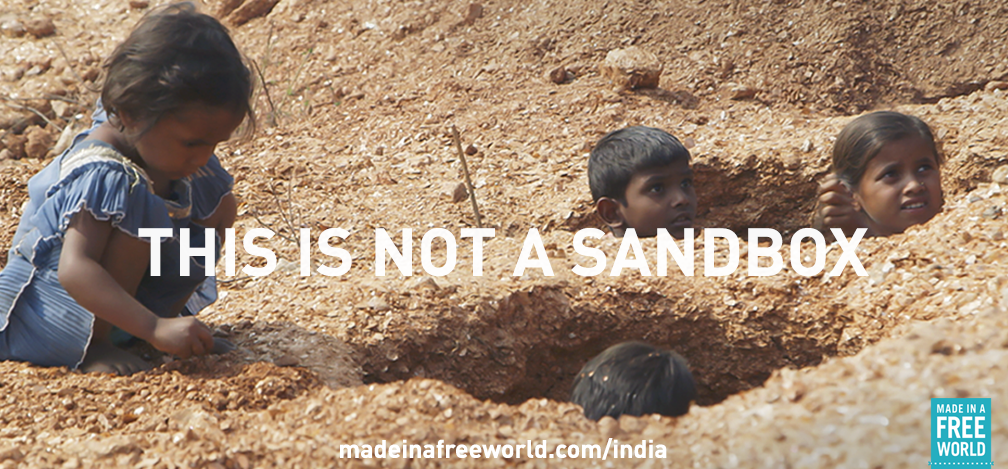 If you think slavery is a horrible thing this interview is for you. There are about 27 million slaves worldwide of which 55% are women. That's roughly the populations of Australia and New Zealand …combined! Modern day slavery has multiple faces from domestic servitude to sex trafficking to forced labor in the fashion, cosmetics, electronics, food and commodities industries.  Justin Dillon is the founder of Slavery Footprint, a non-profit organization with a strong resolve to see everyone and everything Made In A Free World.
The singer – songwriter and his work to fight slavery was featured in Marie Claire, The Washington Post, Fast Company, New York Times, CNN, Wired, MTV, Katie Kouric and more. He shared a few thoughts with me about his organization, the Made In A Free World App and life! Meet the man behind the movement.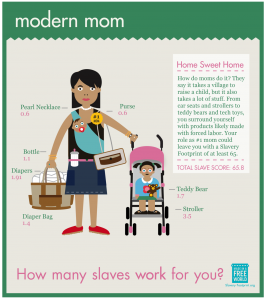 F.W.A.C.: Is it possible to live a 'slavery-free' life? 
J.D: While it may not be possible to be 100% sure that everything you use is made without slavery, it is possible to commit yourself to making freedom a priority in your life through your consumption habits. This isn't a cause or an issue; it's a lifestyle choice, just like you choose to eat more veggies or voluntarily stay away from gluten. Our goal is for your lifestyle choices to be designed around freedom. There are internal decisions that have to be made, and those decisions will be reflected externally by how you consume and the message you send to brands.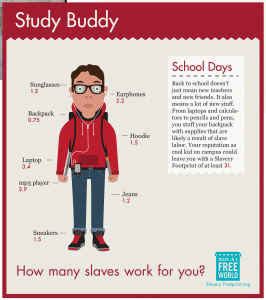 F.W.A.C.: Why did you launch Slavery Footprint?
J.D.: At the end of the day, I'm a recovering artist. I like to make things and make people feel the way I feel about something. Slavery is something we all agree is wrong and abhorrent; we just don't have the devices through which we can express that. Making a song is no different. Anytime I'd write a song, I'd write it to give people a device to make their feelings felt. Slaveryfootprint.org is no different from making a song. It's a way to make the internal external.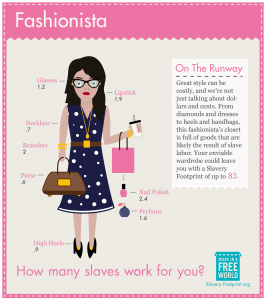 F.W.A.C.: What  is the state of modern-day slavery in the fashion & beauty industries?
J.D.: Freedom and choice is inherent in fashion. Freedom of expression is exactly what fashion is. It's beautiful. It's art. When we see things that are beautiful, it makes us feel free. Like we can do anything. That's the message we try to send for addressing forced labor in fashion, in the apparel industry. "Here's another aspect to that freedom of expression that we can all celebrate." It's not fair to pick on brands, just because something costs more, costs less, or is particularly more couture doesn't mean its free from exploitation. Unless you're paying attention to it as a brand, you just don't know. I would argue that your brand and your expression of fashion becomes that much more powerful when you understand the entire story of what you're creating.
F.W.A.C.: What is next for you and SF?
J.D.: We've now created Made In A Free World which is the solution for businesses, including the fashion industry. It allows companies to begin to look at their own supply chain and investigate their source materials. MIAFW allows businesses to leverage who they are, their dollars, and their own consumption so that this merging demand for products "Made In A Free World" can be met with something as beautiful as something we'd see on the runway at New York Fashion Week.
Dillon's favorite things 
1. My wife's insistence at laughing at me, particularly during my most embarrassing moments.
2. My son's athletic prowess despite his father's inability to catch up.
3. The way a song takes you back to a moment and creates what I call 'meta data moments'. The power of music no matter what it is.
4. Peet's coffee
5. Freedom to get to build something that's never been built before with a team that I trust and respect.
Slavery Footprint's mission is simple: Let Freedom Ring. That a vision we can all get behind!
JOIN THE CONVERSATION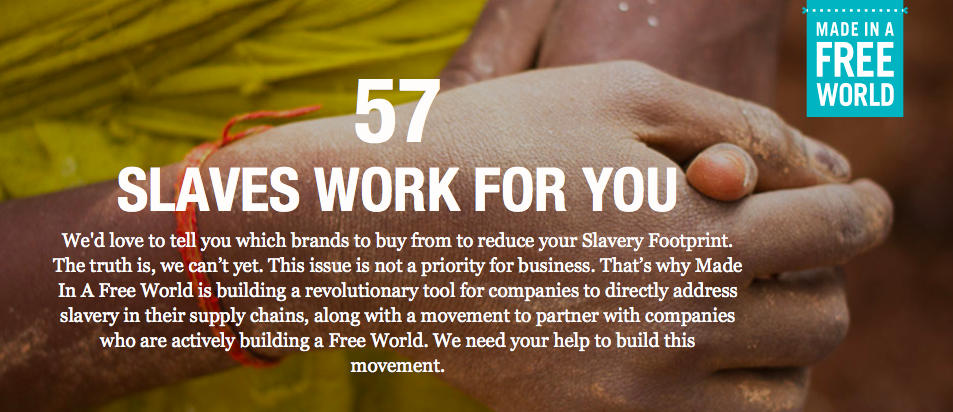 Take the MADE IN A FREE WORLD TEST and share your results below. I found out that 57 slaves work for me. Yikes.  To help change that, I was able to send notes to all the brands I use to let them know that slavery matters to me. All this through the app at the end of the quiz. Give it a try and share your slavery footprint.
Follow @Slavery_Footprint on Twitter and LIKE SF on Facebook too!
Stay Conscious & Chic!