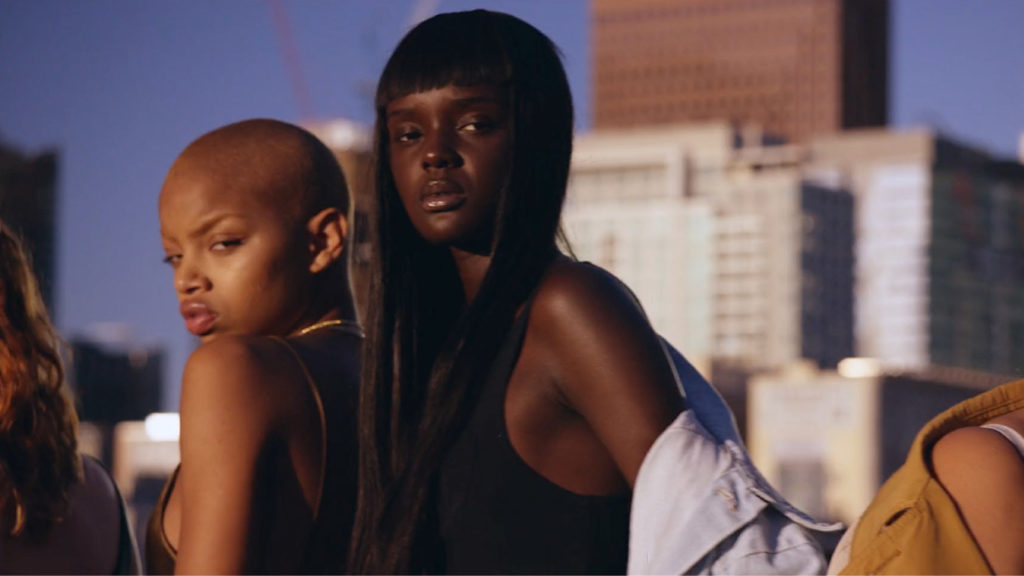 In case you've been living under a rock, Rihanna launched a new beauty line called Fenty Beauty and everybody went crazy. The line featured 40 different foundation shades, concealers, contour sticks, highlighters, blotting powder, lipgloss and more. I, like 99% of the world, got swept in the frenzy and purchased several items including the much talked about Trophy Wife Killawatt highlighter. I also watched more YouTube reviews than I dare to admit.
Since you can find multiple great reviews all over the web, I decided to talk about what truly amazed me. Quite frankly, as fabulous as the products are, and they are amazeballs, the genius minds which made this launch one of the most (if not the most) successful launches of the year is what made the strongest impression on me.
We can learn a thing or two from this Caribbean girl! Here are 7 Fenty Beauty Launch Lessons you can apply to your business and your life.
1. Take your time!
Rihanna worked on this product line for 2 years before releasing it. She did not rush through this. She took her time and put in the work to make sure it was perfect. I can attest to the quality of the products as I've been wearing them everyday for almost 3 weeks now.
When you take your time and produce quality, people take notice. The majority of the reviews I saw on YouTube were overwhelmingly positive and is not only because it's Rihanna.
2. Tackle the hard part, first. 
Rihanna came out of the gate swinging by choosing to perfect foundations and other complexion products from the jump. Most new beauty launches focus on eyeshadows and / or lip products because they are easier to formulate. We must acknowledge that by choosing to start with skin, this launch could've gone terribly wrong. But Riri took a chance and it paid off, solidifying her spot as a BOSS in the beauty industry on her first try. I commend her for that.
One of my favorite authors, Brian Tracy, wrote an entire book on this topic called Eat That Frog. The concept the author tries to drive home in this read is that if you eat a live frog first in morning, there isn't anything worst that could happen that day. The frog being a metaphor for the most difficult thing on your to-do list! I've applied this concept to my life and it works! It's  allowed me to avoid procrastination and spend more time on the things I enjoy.
3. Champion inclusion!
The brand's tagline: "Beauty For All", says it all. Rihanna was very intentional about creating a line that would be inclusive as opposed to exclusive. By releasing 40 shades of foundation she did not only bless all of us with a fabulous beat but championed the cause of diversity. The pop star turned business mogul covered every complexion from the lightest to the darkest (ok, maybe not the darkest but really close). In a time where the racial divide widening and is out to destroy everything we've built, she took a stand that most beauty brands are simply unwilling to take.
While you are working on yourself or on your dream remember that diversity makes everything better.

4. Step up the entire game.
Don't listen to naysayers or people who will try to say that something can't be done as though their statement was grounded in facts. By devoting herself, Rihanna proved to the world that creating foundation shades to match practically every skin tone known to man is doable. While beauty brands have been singing the same lame chorus for decades, Riri showed them what we the consumers already knew! We rewarded her for it with our purchasing power. Thanks Fenty! She has forever changed the industry and by taking this bold step solidified her spot in it.
As you are working on your project or on your life know that you can make mistakes but also know that if you apply yourself and take your time you can get it right on your first try affect undeniable change.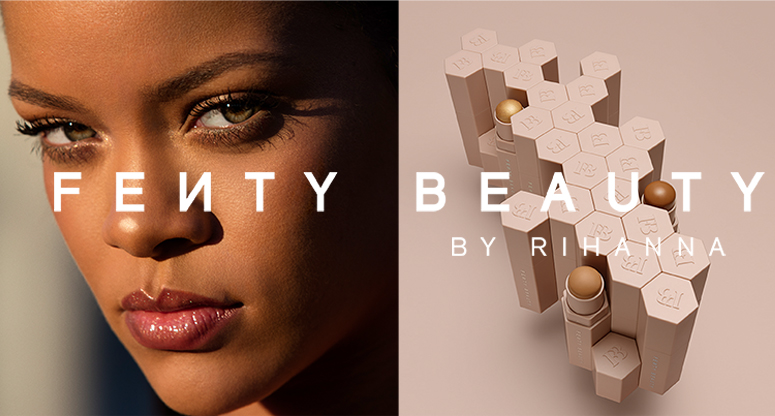 5. Keep them guessing / surprise them!
Remember those YouTube reviews I mentioned above? A lot of them mentioned how surprised they were by Rihanna's choices. They were stunned that Badgalriri came out with foundations first because they were expecting her to release lip products or eyeshadows instead. She surprised everyone, especially by only including one lip gloss called Gloss Bomb.
And just when the Fenty Beauty dust started to settle, that Bad-Gal-Riri casually dropped another bomb announcing the release of an eyeshadow palette, lipsticks, eyeliner and more coming on October 13. What? Just when you thought she was done for a bit, she proved once again that she came to slay!
Side note: I may or may not have started to run laps in the house when the video appeared in my feed without warning because of the sheer genius of the campaign. As a brand strategist, that stuff gets me really excited.
6. Stand for what you believe in.
The Fenty Beauty launch was already amazing because of all the reasons I listed above. And then, when I thought I couldn't be prouder of the Caribbean princess, I found out that her product line is cruelty-free. This sealed the deal for me. If the line had not been cruelty-free, I would have admired it from afar giving credit where credit is due but I would not have purchased it for myself.
I am not privy to Riri's views on veganism but her taking the cruelty-free route speaks volumes to her character. You see, by choosing to forgo animal testing Rihanna also had to say no to selling her products in China because in order to sell beauty products in China, they have to be submitted to animal testing. That's a big market to turn down.
Rihanna did what seemed right in her eyes even when faced with the potential loss of revenue. Always follow your conscience and stick to your beliefs. Compromising your integrity for a few (or a lot of) dollars is not worth it in the long term.
7. Have a party or two or three!
Lastly, once you've poured your heart into your project and finally bring it to fruition, celebrate! You don't have to host a lavish multi-city launch tour like Rihanna did. You can throw a party of one if it's a personal victory. In the case of a business or product planning a special launch event is always recommended. You can tailor the size of the fête to your budget. Celebrating all the hard work you have put in and rewarding yourself is a practice I have to be intentional about because it doesn't come naturally to me. I'm always on to the next and need to remind myself to take the time to acknowledge how far I've come although there is still so much I want to do!
I could've added more lessons to this list and perhaps I will in a future post but for now, let's focus on applying these to our lives. If you do, let me know how you are implementing them and the results you are seeing on social media:Instagram or Facebook or Twitter.