Beauty Review: MakeupDrop Silicone Makeup Applicator
STATUS: Completed
DISCLAIMER: It was given sent to me to try. I am not getting paid for this review. All opinions are honest and my own.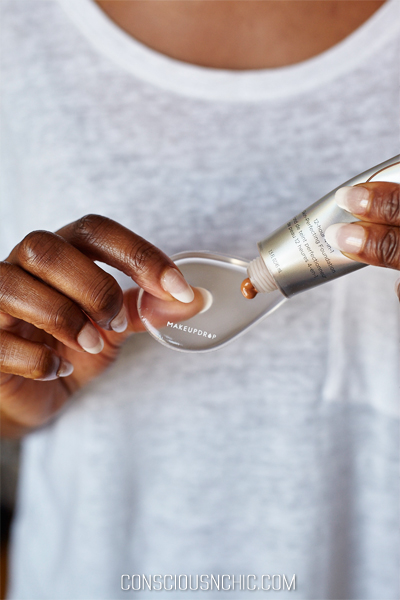 PRODUCT DESCRIPTION: Silicone makeup applicator designed to eliminate wasted makeup. Antimicrobial and easy to clean with soap and water or wipe. 
PRODUCT PROMISES: Our Silicone Makeup Applicator was designed to completely eliminate wasted makeup and skincare. While sponge applicators soak up large amounts of makeup during application, the MakeupDrop™ perfectly applies and blends your foundation, blush, highlighter, concealer, moisturizer, and primer without absorbing one drop! Only half the amount of product is needed as compared to a traditional sponge or brush applicator. 
ABOUT THE BRAND:
Name: MakeupDrop
Philosophy: The MakeupDrop™ is the brainchild of dedicated people with a passionate dislike for the traditional. Our goal was to eliminate makeup waste and distill all of our favorite makeup accessories into one succinct device. Our solution… the carefully designed silicone makeup applicator we fondly call the MakeupDrop™. We are here to bring the change the beauty world needed. Mic Drop…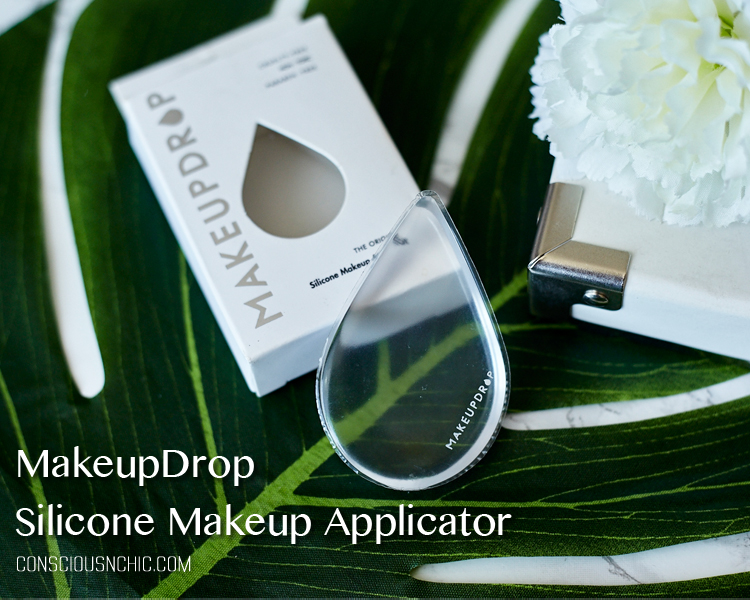 MY REVIEW: I love the MakeupDrop. It's become my flawless-meets-money-in-my-pockets makeup application tool! You'll see why below. I've been using it to apply my foundation and concealer but it can also be used to apply skincare, lip stain, blush, highlighter and eyeshadow. It's the perfect all-in-one makeup tool, especially for travel. I will certainly pack it the next time I go away. Here are a few tutorials to help you start your MakeupDrop life. Now on with the review.
Performance: Faithful to its claim, the MakeupDrop definitely minimized wasted product. I didn't need to be as heavy handed in my pours and pumps of product with this new applicator. The amount of foundation I would normally use was simply too much. I was really happy about that. Both my foundation and concealer went on smoothly and the ergonomic shape of the applicator made it perfect for my under eye area.
Texture: I had to get used to the silicone texture. Being used to applying my foundation with a brush or a beauty blender sponge, the silicone texture felt a little odd on my skin, at first. It felt like I was rubbing a toy on my face. I was also concerned that my foundation wouldn't sink into my skin and not giving me the naturally flawless look I like. I am happy to say that I eventually got used to the feeling and was able to achieve the same "I woke up like this" finish, I would with a foundation brush or sponge.
Smell: it doesn't smell like anything, really.
UX:  You don't need to wet or learn a complicated technique to use this applicator. Simply add the product to the applicator and apply it to your face in a patting or dabbing motion. In addition, it is an absolute dream to clean. If you are a daily makeup user like me, you know how time consuming cleaning your brushes can be. Not so with the MakeupDrop! My preferred technique is wiping it down with a makeup remover wipe. This method is fast, mess-free and can be done while still sitting at my vanity, no need to take that annoying trip to the bathroom. I'll mic drop on that!
If you don't have makeup remover wipes, you can also use soap and water.
I think Bey would approve of all of this winning!
GIVE IT A TRY? YES, I'll give it a try! MakeupDrop Silicone Makeup Applicator
If you found this beauty review of the MakeupDrop Silicone Makeup Applicator helpful, comment below to let me know!

Photo Credits: Ashley Adele Photo.