BEAUTY REVIEW: PHLUR, Sustainable Fragrance Reimagined
"What's a conscious choice? It's a decision made by being mindful, by daring to ask why things are the way they are. And it's the foundation of everything we do…" – Phlur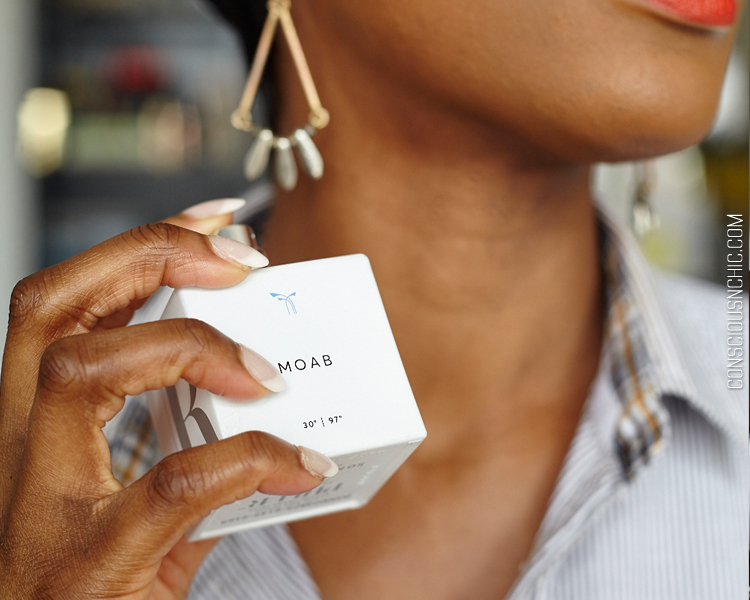 I'm excited to introduce you to Phlur, a new sustainable perfume company with a refreshing concept and uncompromising attitude.
I received two perfumes from the brand: Moab and Hanami. I chose these two fragrances because I tend to like spicier and cleaner scents. Since Phlur is only available online, I had to select my scents based on the descriptions in the online shop. I was pleased when I received the perfumes and tried them for the first time. They both smelled really good and the scents were true to their descriptions.
In addition to their products' quality, Phlur's philosophy is one I can get behind. I love that each Phlur perfume is cruelty-free and free of skin allergens, parabens, phthalates, unnecessary stabilizers and animal products. As you will see bellow, I had a great time reviewing these fragrances because I believe in sustainability, I am passionate about the art of perfume-making and I love to smell good!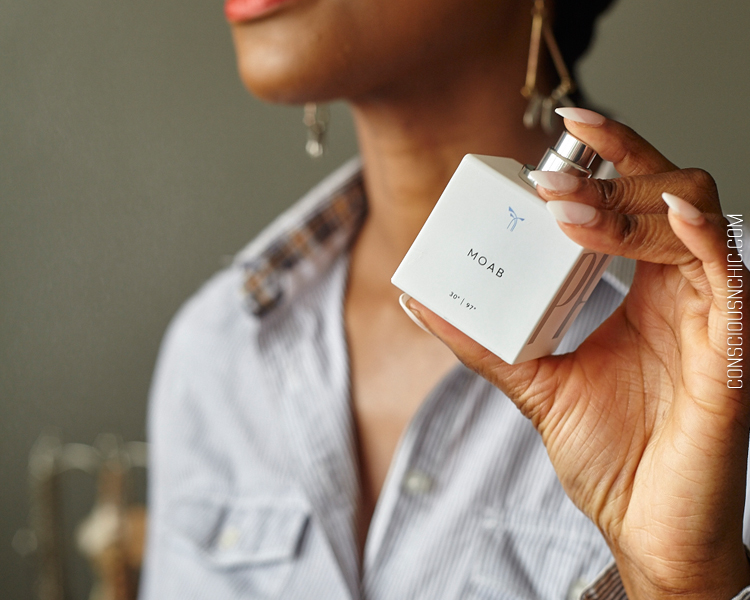 STATUS: Completed
DISCLAIMER: The products were given to me to try. All opinions are honest and my own.
THE CONSCIOUS: Great for your skin. Great for the planet.
Phlur is taking fragrance making to the next level by refusing to use any harmful ingredients and making sure all their scents are cruelty-free. To accomplish this, Phlur coordinates with the IUCN (Union for the Conservation of Nature) to make sure every ingredient is responsibly sourced.
Their packaging is also ethical. Each box is FSC-certified and made with 100% post-consumer cardboard. Each bottle is made from 20% recycled glass and painted with vegetable-based paint. Why painted? I'm glad you asked. Since fragrance is affected by light, your favorite perfumes which usually come in clear bottles have to be mixed with stabilizers. Not so with Phlur! The opaque bottle prevents light from altering the chemistry of the perfumes hence eliminating the need for stabilizers.
In addition, Phlur spends 3 to 4 times more money on each bottle than the big perfumers do. With the added budget, they give their world-class perfumers the leeway to experiment and the time to perfect their craft resulting in better relationships and better products.
Lastly, Phlur is intentional about giving back. They donate $5 from each product to two different organizations – the Central Park Conservancy and the International Union for the Conservation of Nature (IUCN).
"We encourage volunteerism and regularly hold all-team service days in our hometown of Austin, Texas. We are also recognized by One Percent for the Planet for donating more than 1% of our annual net revenues to environmental organizations worldwide."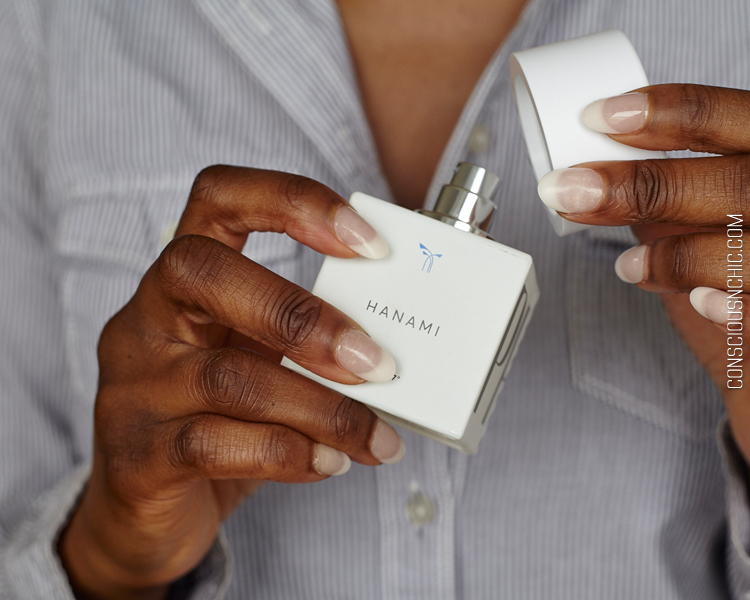 THE CHIC: Luxurious yet accessible.
Phlur perfumes are only available online. For this reason, there is a "try it at home" option where Phlur will send customers 3 fragrance samples (2ml) to try for a month. The price tag? Only $15. This $15 can then be applied towards the purchase of the desired scent once trial is over. Full-size bottles are $85.
I should also mention that Phlur scents are unisex. Yes, you and your beau can wear the same perfume taking your relationship to #relationshipgoals level. Obviously, if you favor very strong musky scent (for men) or extremely sweet scents (for women), Phlur might not be the perfumery for you. However, if you like clean, spicy and crisp scents and are passionate about sustainability, you will love Phlur.
The out-of-the-box perfumer provides useful information about its products on the website such as the longevity of each fragrance which can be: 4-6hrs, 8-10hrs or 10-12hrs on skin and 1-2 days or 2-3 days on clothing. The scents I chose, Moab and Hanami can both last up to 4-6hrs on skin and 1-2 days on clothing.
Lastly, I was pleasantly surprised by the quality of the eco-friendly packaging which felt quite luxurious.
Now on to the scents I received.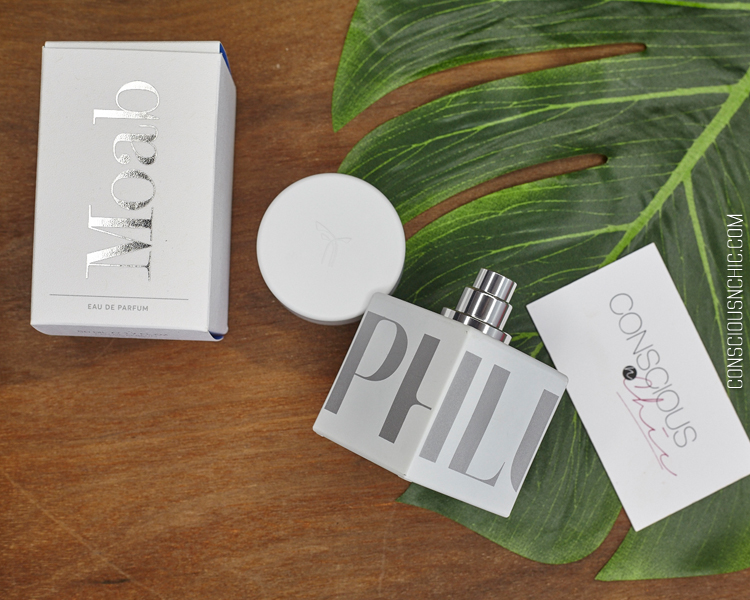 MOAB SCENT: Moab is the translation of the feelings inspired by the desert's sun, wind and openness.
This scent is spicy with notes of long pepper, clove, vanilla, jasmine and tonka bean. I like to wear this one on "adventurous" days running errands in the city. 
Conscious Choices for this specific fragrance: Resin from Snowbell (aka Styrax) trees helps give Moab its deep, complex body. We support our partner Mane's efforts in Honduras to ensure that the traditional, sustainable art of harvesting resin is passed down to newer generations, and in their efforts to protect wages and fair trade in the region. Better for the planet, better for you. More.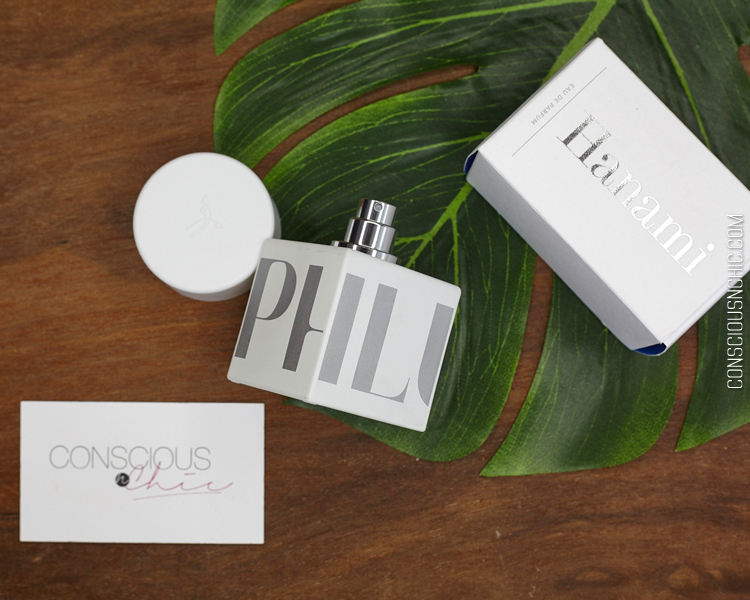 HANAMI SCENT: With its fresh, airy sensibility, Hanami is as serious and penetrating as a zen koan (even if its wearer is not). It's a minimalist scent that reserves its most lasting, most memorable notes for those you allow to get close.
This scent is softer than the previous one. It features notes of fig, white florals, hazelnut, and sandalwood. I like to wear this fragrance for everyday.
Conscious Choices for this specific fragrance: Prized for its distinctive scent, natural Indian Sandalwood has sadly been over-harvested to the point of near decimation. That's why we use lab-developed scent molecules that are indistinguishable from natural sandalwood, and are totally safe for skin and the environment. Better for the planet, better for you. More.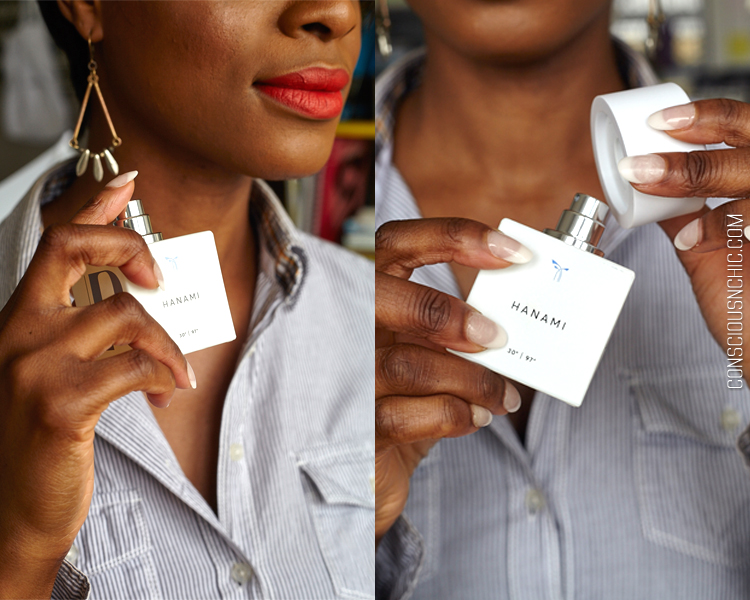 REVIEW CRITERIA
Performance: Although the Moab and Hanami scents are dramatically different, I enjoyed both of them for different occasions as I said above.
Ingredients: Phlur uses ingredients which are not harmful to our heath and have been ethically sourced.
Packaging: Packaging is sustainable: quality post-consumer cardboard and vegetable-based painted bottle with a luxurious feel.
Whiff: A perfume review would not be complete without the opinions of those around me! I've received great reviews for the Hanami scent and mixed reviews for Moab. The main comment about the Moab scent was that it seemed more suitable for men but still smelled good.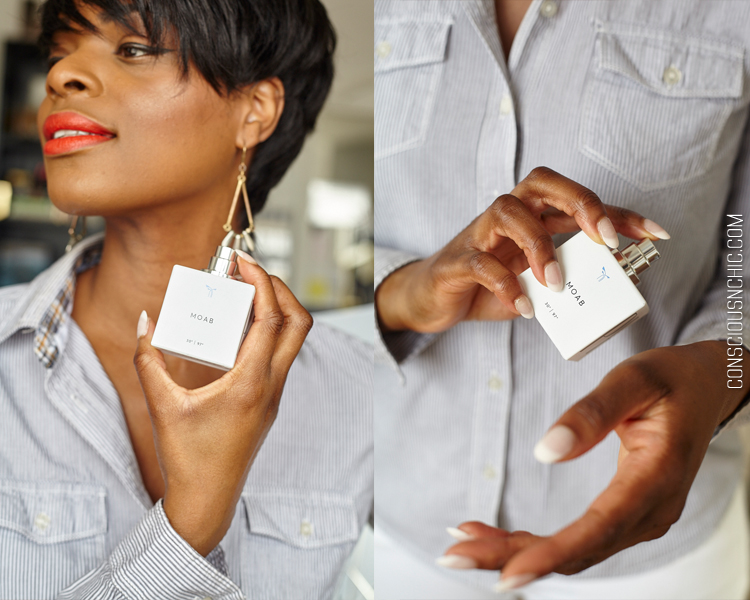 I appreciate how forward-thinking the Phlur team is and how much thought, dedication and care is put into every bottle. Phlur is now my go-to smell-good-feel-good fragrance! I look forward to discovering the Olmsted & Vaux, Greylocke, Hepcat and Siano scents in the future.
TRAVEL TIP: Phlur developed a unique travel case called The Wanderer perfect for your next trip!
GIVE IT A TRY? YES, I'll give it a try! Phlur, Sustainable Fragrances.
If you found this beauty review of Phlur's Sustainable Fragrances helpful, comment below to let me know!

Photo credits: Ashley Adele Photo