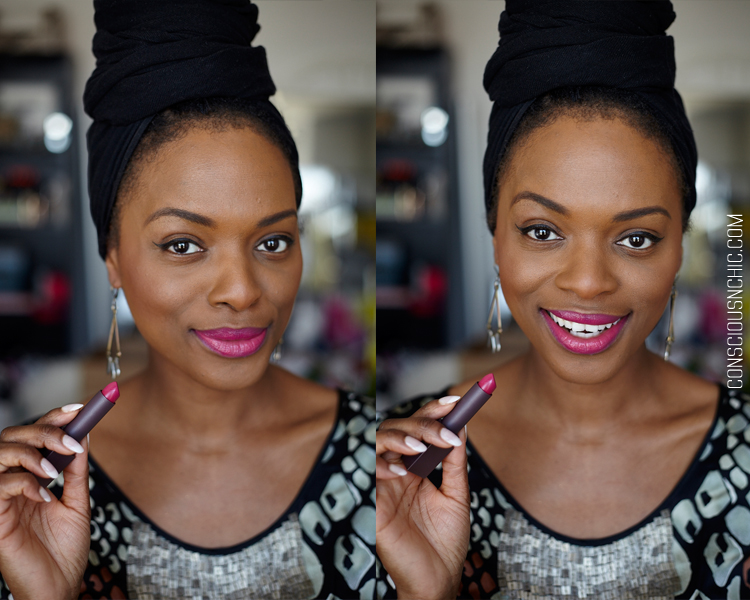 I've been using Burt's Bees lip balm for years and I've recently discovered their tinted lip oil, which I love.  I am new to using their lipstick line which as been on the market for under 2 years. The pictures you will see below were taken the first time I applied each lipstick and the comments describe my true first impressions. I had fun capturing them all on the spot because makeup shouldn't be so serious!
Burt's Bees lipsticks come in 14 shades ranging from the lightest of nudes to the darkest of plums. I swatched a variety of hues for you below. Five colors to be exact, in the shades:
#500 Nile Nude
#501 Blush Basin
#510 Iced Iris
#511 Magenta Rush
#514 Brimming Berry
Facts about Burt's Bees lipsticks:
8-hour moisture.
100% Natural.
14 versatile shades deliver luscious, bold colour.
Smooth, satin finish.
Doesn't dry out lips.
Helps to hydrate and moisturize lips leaving them feeling soft and smooth.
Features naturally moisturizing ingredients such as Beeswax, Moringa Oil, Raspberry Seed Oil, and Vitamin E.
Here are the shades I tried, going from the lightest to the darkest.
Spoiler alert: the darker colors look better on me, obviously!
#500 Nile Nude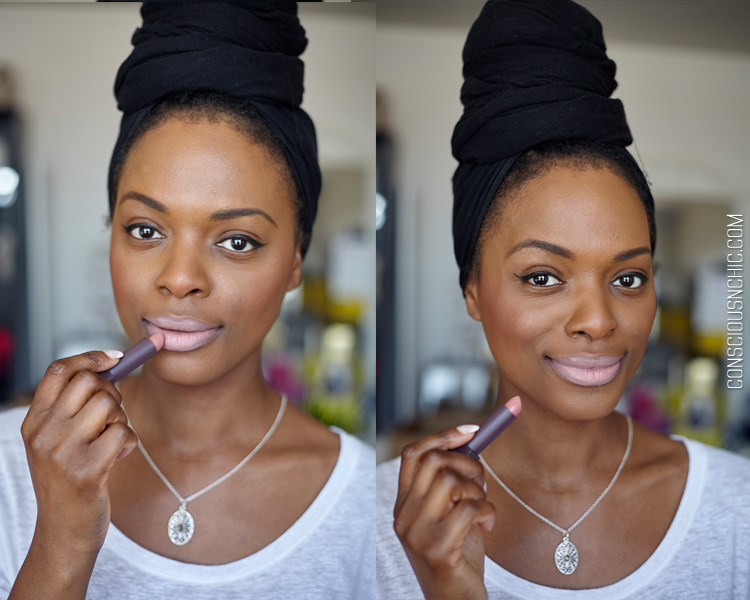 First impressions: I would recommend this shade for those of you who are 2-3 shades lighter than me. It would make for a great nude color.
#501 Blush Basin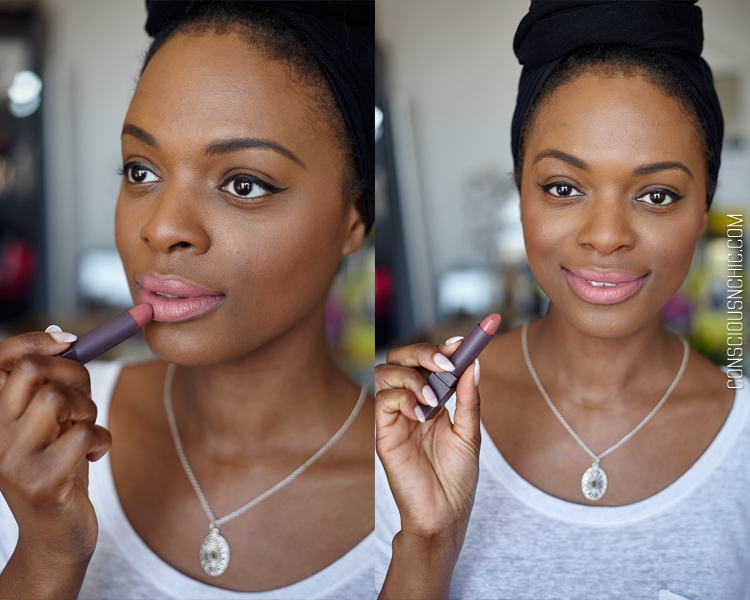 First impressions: If you are of the same skintone as I, I recommend wearing this shade with a pencil. It can be worn as is or used to create an ombre effect!
July 2017 comment: I've been wearing this shade almost everyday. It's a great nude for me even without the pencil and is very hydrating so I've been skipping lip balm.
Check out these selfies from my Insta Stories.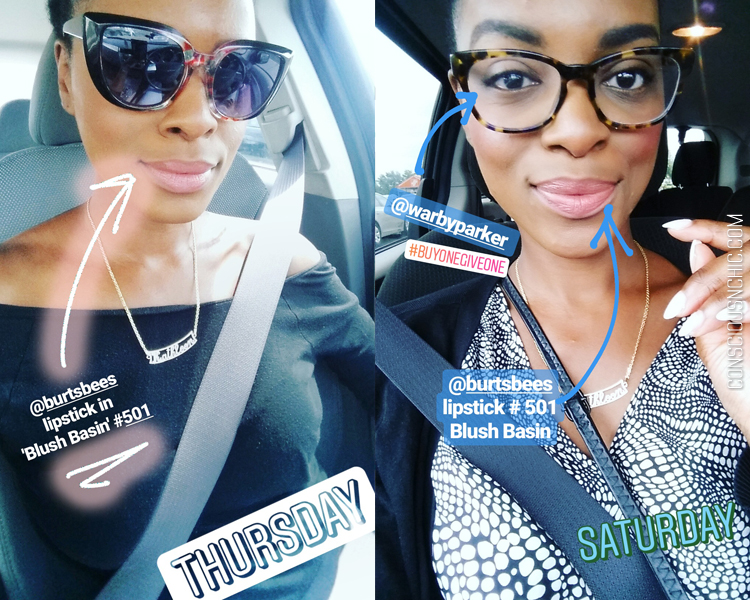 #510 Iced Iris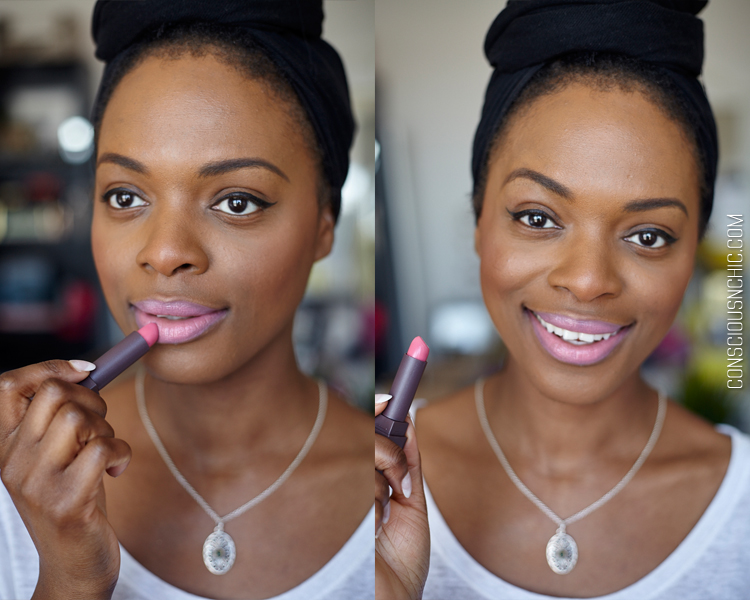 First impressions: This shade is perfect for people who love the soft pink look. It would compliment lighter skin tones best.
#511 Magenta Rush
First impressions: This vibrant shade is great for the spring and summertime! It would look great on any skin tone.
#514 Brimming Berry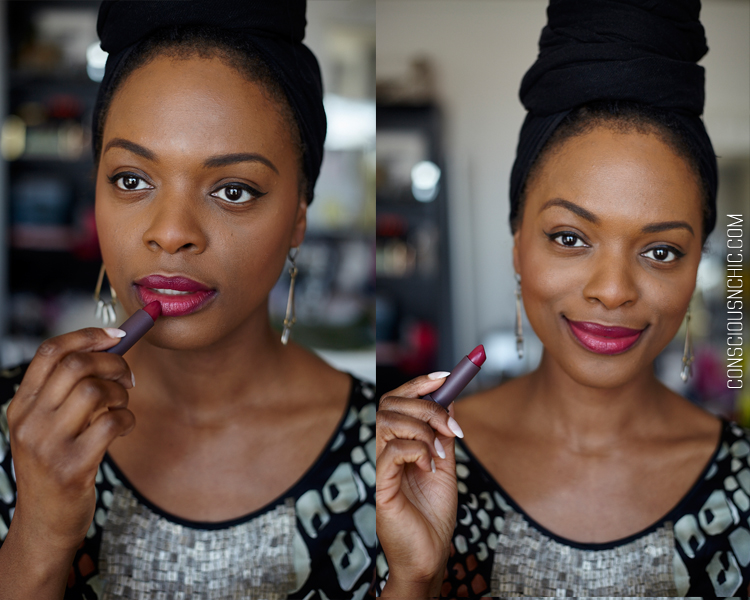 First impressions: This one is my favorite. I have a thing for dark lips, especially in the fall / winter months. I don't miss the cold weather but I do miss my dark lips.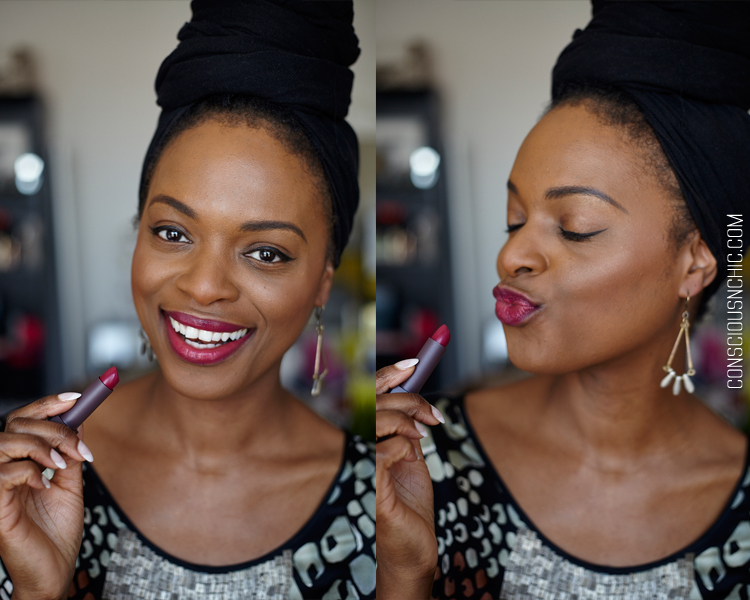 Burt's Bees lipsticks are smooth, pigmented and hydrating. They contain Vitamin E and Moringa Oil which contribute to improving your lips health by keeping them moisturized and because of their anti-aging properties. The ingredients in this product are 100% natural which is a major plus in my book!
Lastly, I do favor matte lipsticks over glosses any day. Burt's Bees lipsticks are a strong contender, however as they provide a hybrid between the two extremes. I've actually been putting down my matte lipsticks and reaching for these for brunches, time with the family and summer picnics.
GIVE IT A TRY? YES, I'll give it a try! Burt's Bees Lipsticks
If you found this review & swatches post helpful and want to see more like it, be sure to let me know on social media!
Instagram / Facebook / Twitter

Photo credits: Ashley Adele Photo