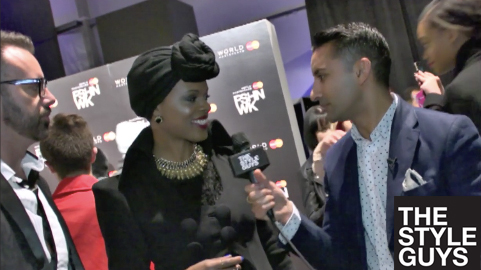 Hello loves,
Hope you are doing fabulous! I know, I am! I had the pleasure of meeting The Style Guys backstage on day 2 of World Master Card Fashion Week. We had an instant style connection and they interviewed me as part of their Fashion Week coverage! What an honor! We talked about my style and what it means to be Conscious & Chic! Check out the video (min 2:25).
ABOUT THE GUYS
The Style Guys are a dynamic duo from Calgary made up of 2 guys, Jason and Aly along with their camera crew. They cover fashion events all over Canada and are on a mission to save the world from pleated pants, Crocs and yoga attire! You may have seen them on the Marilyn Denis Show or E! Celebrity Style Story. You also may have read their threads in the 24hrs Vancouver or the Calgary Herald, … they're fabulous.
Needless to say that 'The Style Guys' have officially been added to my favorite people's list! Check out their blog for more.