PRIVACY POLICY
Your personal information is safe with Conscious & Chic. It will never be sold or given to third parties. The only personal information we collect is what you voluntarily give us such as comments, name, email address, geographic location, or other information that could be used to locate or contact you. Conscious & Chic takes your privacy very seriously.
COPYRIGHT POLICY
All written, audio, video and images content included on this site are copyright of Conscious & Chic unless otherwise specified. You may not reuse, duplicate, republish or modify without prior consent from Conscious & Chic. For questions and inquiries please contact me directly at: legal@consciousnchic.com
CLAIMS OF INFRIGEMENT
If you think that [BLOG NAME]'s content infringes on your copyright, please contact us immediately at legal@consciousnchic.com. Please be insured to include the following information in your email.
Your name, company, address, phone number and email.
Description of copyrighted work you claim has been infringed upon.
Exact url and description of each location where alleged infringing material is located.
A statement by you that you believe in good faith that this material has not been authorized by you, your agent or the law.
Your or authorized representative's signature.
Statement made by you or your authorized representative's under penalty of perjury, that the information in your notice is accurate, that you are the copyright owner or authorized to act on the copyright owner's behalf.
Important Note: According to article 512(f) of the Copyright Act any person who knowingly misrepresents that that material is infringing may be held liable.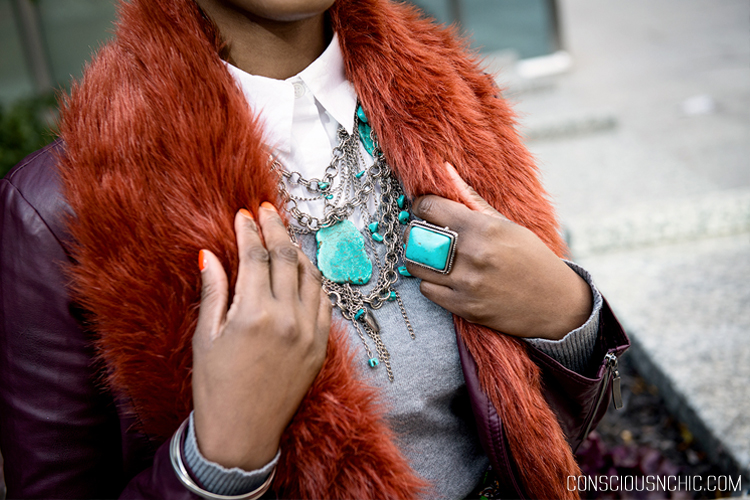 REVIEW POLICY
Conscious & Chic receives products free of charge from time to time. All items received as gifts will be taken for editorial consideration on this blog or other social media platforms. Gifts do not guarantee review or positive feedback. Gifted, courtesy of, c/o all indicate that a product / item was given to me free of charge by a brand, swag bag, designer or their PR representatives. In compliance with FTC regulations, all gifts, sponsored posts, etc will be disclosed in the blog post.
DISCLAIMER
Conscious & Chic may publish information that may or may not be true or meant to be taken as fact. We make no warranty as to validity of any claims. If you have any questions or concerns please email legal@consciousnchic.com
AFFILIATE LINKS
Conscious & Chic uses Affiliate links on this blog. That means that we get a commission when you make a purchase via each links. The price you pay remains the same whether you use the affiliate link or go directly to the vendor's website using a non-affiliate link.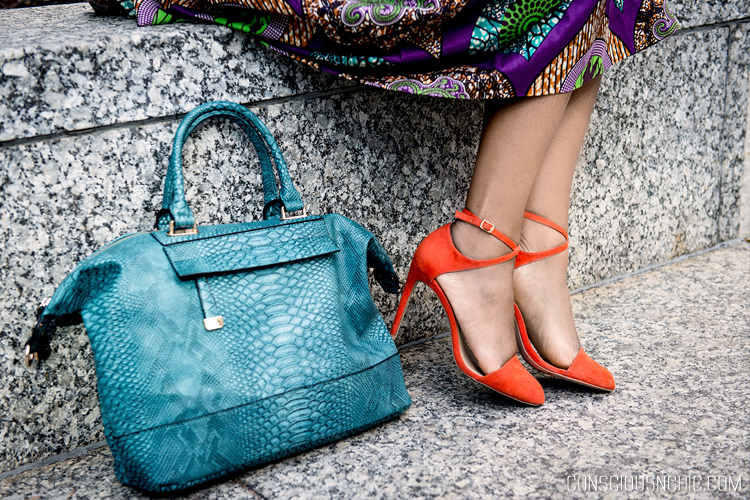 LINKS TO OTHER SITES
Conscious & Chic may display links to other websites periodically. We are not responsible for the content or information used at any of those websites, and we advise you review each website's privacy policy.
NON-PERSONAL INFORMATION
Conscious & Chic website host, advertisers, affiliates and advertising networks may collect and save non-personal information such as your IP address, browser you are using, referring website, operating system, internet service provider, search terms used on this Site, specific web pages visited and duration of your visits.
INFORMATION USE
Conscious & Chic Affiliates may use non-personal information to analyze site traffic, understand customer needs and trends, and carry out targeted promotional activities. They may use non-personal information by itself or aggregate it with information they have obtained from others to produce research reports and other information and data, and may share such information with third parties.
THIRD PARTY ADVERTISING
Conscious & Chic may use advertising services from third-parties to serve ads on this Site. Those companies may use non-personal information about your visit on this site to display ads for goods and services that may be of interest to you.
COOKIES
A cookie is a string of information that a website saves on a visitor's computer, and that the visitor's browser provides to the website each time the visitor returns. Cookies collect different types of non-personal information such as search terms used, specific web pages visited, duration of visits, and preferences. Conscious & Chic does not use cookies, but one or more of this Site's Affiliates do. Please note that our Affiliates' use of cookies is governed by their own privacy policies.
MODIFICATIONS
These policies may be amended at any time. Please review them from time to time. Your continued use of the site after any change(s) in this Privacy Policy will confirm your acceptance of the change(s).
CONTACT
If you have any questions, concerns about this Privacy Policy, please contact us at legal@consciousnchic.com
Last Update: January 16, 2015