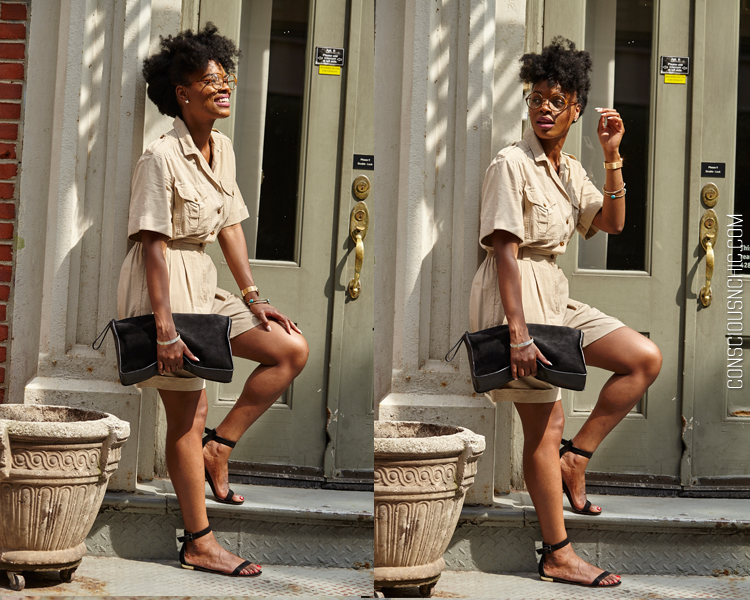 I am a self-proclaimed professional thrifter! I can spend hours looking for hidden gems. Of course, this sport is not for the faint at heart. It takes patience and vision. Patience to look through rack after rack and bin after bin for that special piece you just can't live without. Vision to see beyond the poor merchandising of most thrift stores and focus on the potential of every single piece to elevate your closet to the next level.
I purchased this romper a few years ago in a Brooklyn thrift store. This store is closed now but when it was opened, it was one of my favorite playgrounds. Oh, how I miss it!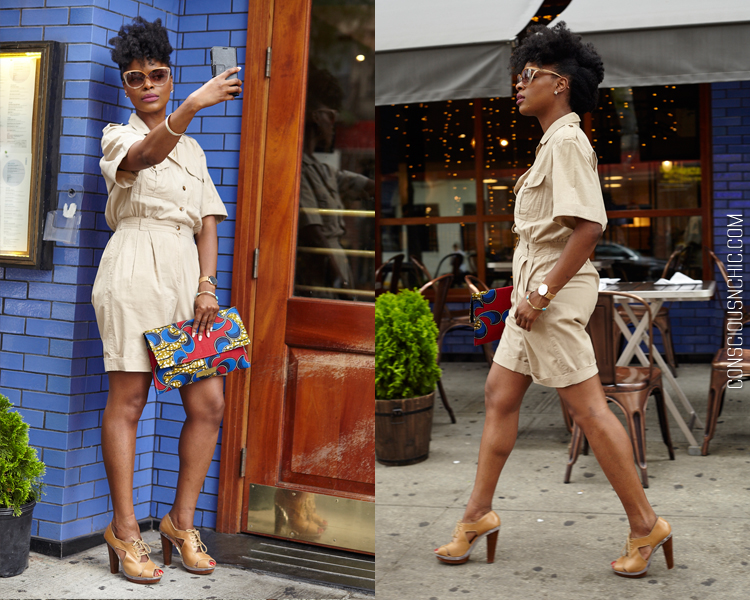 The romper featured in this style inspiration blog is unlike any piece I've ever owned. It is easy to dress up and dress down. I also love how comfortable and reminiscent of the 1970's it is. Needless to say that 1970's is one of my favorite fashion decades.
I've created two different looks with the romper, one is casual and the other is dressier. For the casual look, I paired the 100% cotton stunner with non-prescription thrifted leopard print glasses, black suede sandals and a black suede convertible clutch / crossbody bag.
For the dressier outfit, I kept the look mostly monochromatic at the exception of the clutch. I paired the safari chic piece with vintage frames I inherited from my mom's closet, tan-colored high heels and a Clutch Culture African print clutch courtesy of my blogger boo Mo Handahu.
I hope this post inspires you to give your local thrift store a chance because thrift shopping has many benefits. In addition to being a great way to give previously loved clothing a second chance at life, it also enables you to own unique pieces and can be quite inexpensive. I call that a win-win situation!
If you have thrifted pieces you love, share your gems with me on social media: Instagram or Facebook or Twitter.

Photo credits: Ashley Adele Photo.