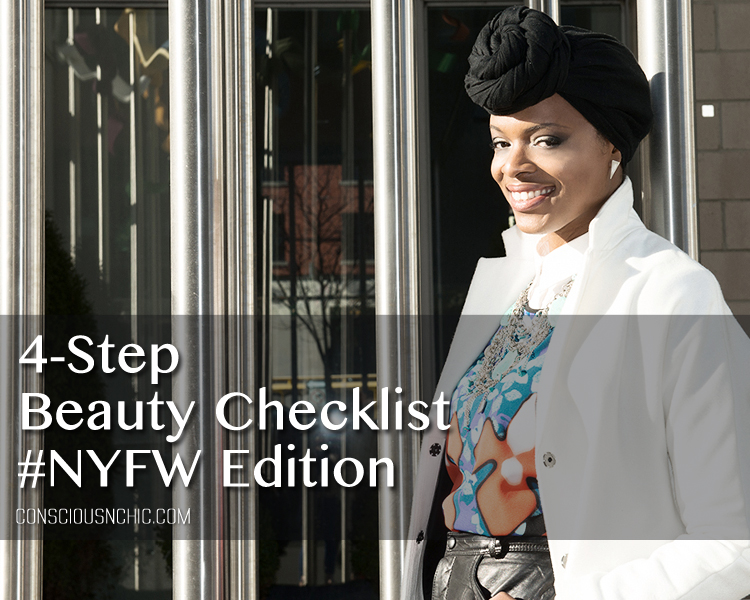 Fashion week season is kicking off this week loves! Time to make last-minute preparations like confirming tickets, backstage passes and planning your outfits. With so much going on it's easy to forget to keep up with your beauty regimen which can sometimes be quite time-consuming. But if you don't have a glam squad to do it for you, you might end up looking like a hot mess. We can't let that happen. So do yourself a favor and read the below.
Whether in New York, Paris, Montreal, London, Toronto, or Milan here is how you can prep and maintain your pretty assets for a month-long of shows, parties, and no sleep.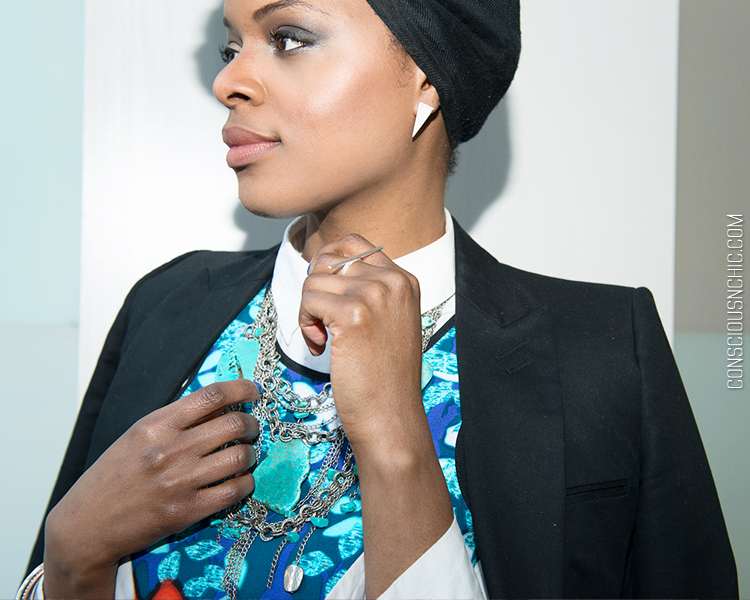 1. FACE
Your face is your best business card. So making sure you look inviting and approachable is a must. Drab and tired is not a hot look. After all, before anyone even thinks of speaking to you they see your face.
Prep: Long before fashion week rolls around, you need to have a good skin care routine including regular at home facials, teeth whitening and eyebrows grooming. One week before the shows you should whiten your teeth using an off-the-counter system like Crest White Strips. About 3-4 days before the shows, give yourself an at-home facial. That's enough time for your skin to recover from any breakouts you could get from the facial. It will also make your makeup application flawless. Two days before the shows that's when you get your eyebrows done. You don't want to do this the day of the show because plucking, waxing, and threading can cause redness and inflammation around your brows. Not cute.
Maintenance: With all the makeup, hugging and air-kissing that will be taking place having a thoroughly cleansed face at night will keep your skin fresh and blemish free. So no matter how tired you are at the end of the day, remove your makeup and cleanse your face. I like to carry makeup removing wipes with me so I can remove my makeup in the car on the way home. This trick saves me time that I can use to write, catch up on emails or sleep.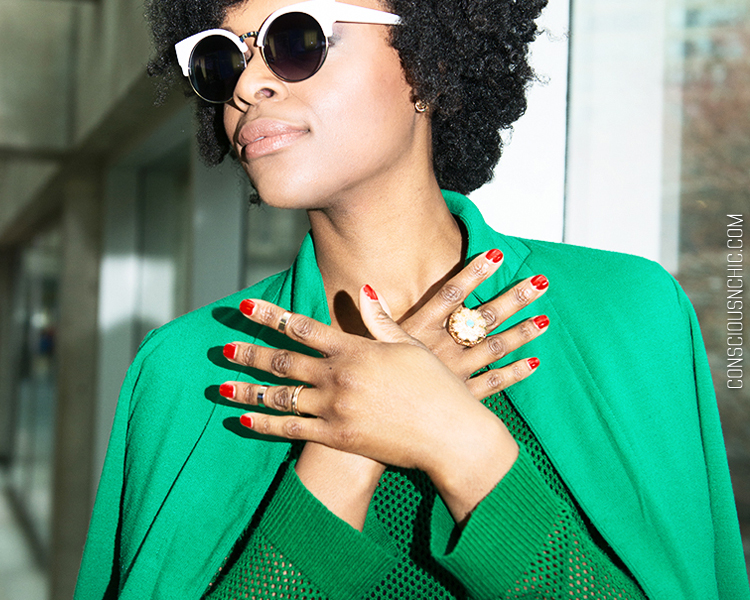 2. NAILS
Over this last year, people have paid just as much attention to their nail swag as they do their fashion, me included. Nails have become a central part of fashion-statement-making so for fashion week your tips have to be on point!
Prep: Keep your nails and cuticles clean at all times so that getting ready for fashion week won't be as much of a shock! I like the look of natural nails over acrylic ones. But if you can't deal with the constant nail polish shipping on your natural nails, shellac gel nails might be a happy compromise for you. I've never tried it but am considering it this year because it is less maintenance and has better staying-power.
Maintenance: All you need to preserve your manicure for the week is a nail file for when your nails need reshaping and nail polish. I like to bring my own polish to the nail salon or buy the color from my manicurist for any in-between-visits touch-ups.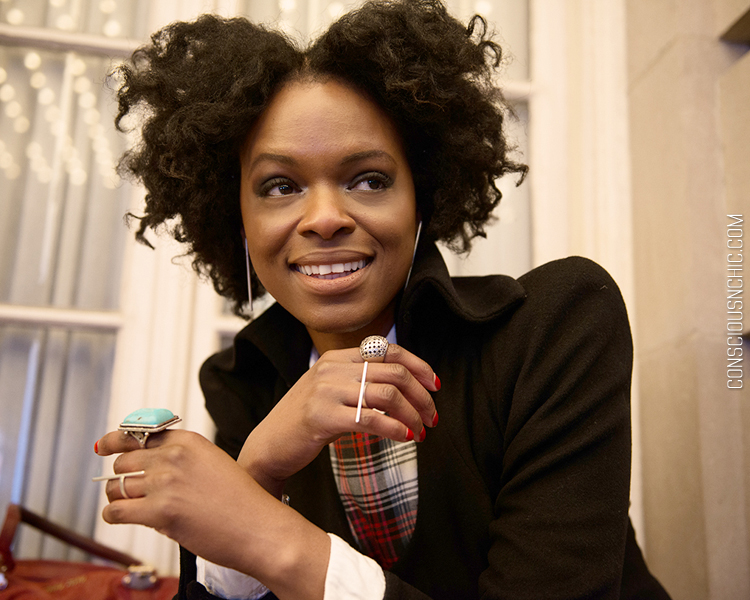 3. HAIR
This is probably the hardest thing to maintain. And if you do not have a personal hairstylist, planning will be your saving grace. Plan your hairstyles according to the natural progression of your hair. Start with styles that require clean hair and end with the ones that look best on dirty hair. Also keep a bottle of dry shampoo handy for a quick clean, if needed.
Prep: If your hair is naturally curly like mine, wash and deep condition it the day before fashion week to make up for the days you may not have time to moisturize your strands. If your hair is straight and fairly low maintenance you should wash it the morning of the show and style it as desired.
Maintain: The safest path to a great hair day is nighttime prep. So each night prepare your hair for the next day's hairstyle. This season, I will be rocking my hair in a collection of head wraps. To protect my strands I will be wearing a satin bonnet under my turbans along with a protective style so I can forget about my hair for the week. It is stylish and saves me tons of precious minutes so I can focus on bringing you the best behind-the-scenes coverage possible.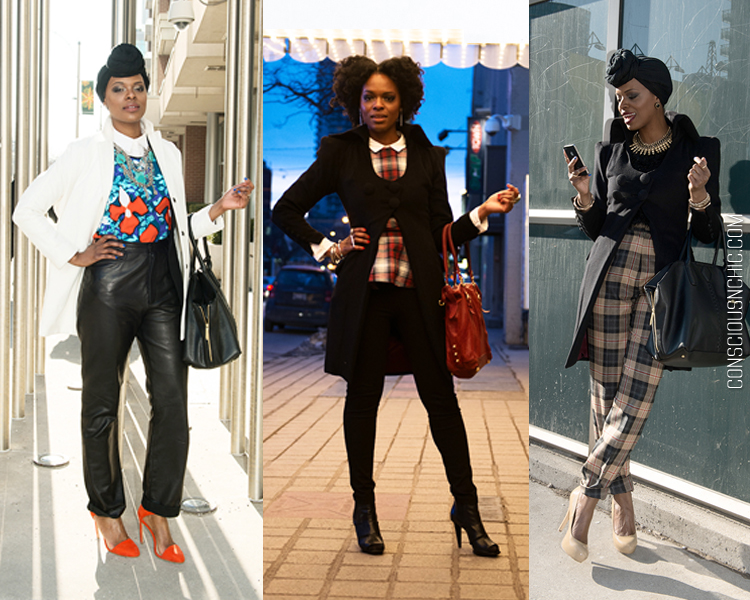 4. BODY
Now on to your body. The week before fashion week is probably not the best time to decide to start working out. You just can't afford the soreness and potential injuries that could occur. So you will have to outfit the body you have and be happy with it.
Prep: Use exfoliating gloves all year long to keep your skin smooth and blemish free. If you are hairy wax your arms, legs, and any other area you think necessary 2 days before the shows. If you have a lot of hair I suggest you leave this job to the professionals. Thankfully, I am not very hairy so I do it at home and it takes me a few minutes. I choose to wax my legs because the result lasts longer than shaving.
Maintain: Shower at night with your exfoliating gloves to wash the day off and if you wake up late the next morning. It will also help you relax and fall asleep faster. Also moisturize daily to avoid ashy elbows, knees, hands and feet.
Now that you are clean, groomed and all glammed up you are ready to have all eyes on you.

Follow me for behind-the-scenes access to fashion week: Instagram | Facebook | Twitter | Pinterest.