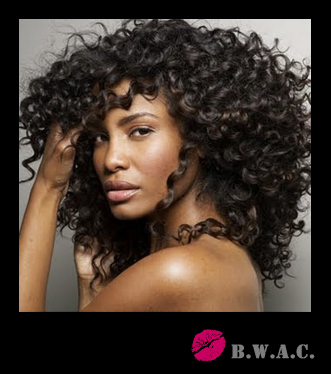 It's Fashion Week time belles and it starts in NYC. We here at B.W.A.C. want to make sure that not only do you look fashionably chic with what you wear, but also impeccably groomed.  After all you wear your best asset everyday, your skin! Whether in New York, London, Milan or Paris, we came up with a Fashion Week beauty check list that encompasses a head to toe primping regimen that will leave you glowing and will complement any ensemble.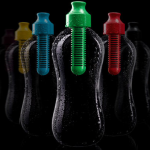 Bottled Water – Beauty starts from the inside. We know that Fashion Week is not just about the shows and the clothes but the parties, and expect that you will be attending a lot of FW cocktail parties and after parties and that there will be drinking. Remember that too much alcohol can leave your skin de-hydrated looking and puffy and there is no amount of make up that can camouflage that.  We definitely do not discourage drinking responsibly, but we do suggest that you drink about 2 ½ to 3 liters of water during the day to counteract some of the effects of the alcohol that you will be ingesting at night.  So always have a re-usable bottle of water on hand when you are going from show to show, not only does it help to rid your body of toxins and helps maintain hydration a.k.a. that angelic glow for your skin but it is a fashion statement in and of itself.  It says, "Yes I am fabulous and take care of myself from the inside out."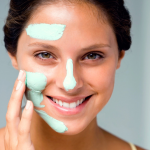 Treat your skin – Giving yourself a 5 step weekly or bi-weekly facial as maintenance will keep your face fresh looking and minimize breakouts. During winter months, alternate between a hydrating mask and a deep cleansing mask.  Give yourself a facial or make an appointment at one of your favorite spas.  Make sure to do it a couple of days before you head to the tents as some people tend to break out a bit after they get facials, don't fret it's just all of the bad stuff escaping and leaving you with flawless skin.  DIY 5 Steps: exfoliate, wash, mask, tone, moisturize (use a serum and moisturizer).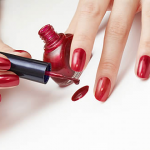 Nails – We believe not only in putting your best foot forward but your best hand as well.  This week there will be a lot of introductions made, air-kisses thrown, and hand shaking. When the opportunity comes and you give that impressive, strong yet so feminine hand-shake we want your nails to look like flawless extensions of your hand rather than feline claws. So you definitely want to schedule your mani and pedi before you go to any shows, whether you are going for natural nude colors, French manicure, or funky nail art is your decision just as long as they look great and won't hurt anyone if you touch them.   By the way MAC cosmetics is getting in on the nail game and is scheduled to do the nails for: Zac Posen, Ruffian, Nicholas K., Ohne Titel, and ICB by Prabal Gurung and will be working closely with Honey at the Proenza Schouler show.  So we will definitely have a review for you on the nail art on the runway.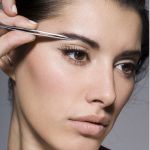 Eyebrows- The eyes are the windows to your soul and your eyebrows are the frame, so you definitely want to make sure that they accentuate your face and eyes and complement your beauty.  I am not a fan of waxing. With all of the horror stories from waxing I cannot in good faith endorse waxing your face EVER.  So we recommend threading or plucking your brows to FW worthy perfection. Thicker, fuller brows with a moderate arch give the face a more youthful and delicate appearance.
Hair – Your crowning glory, great hair is like that delicious whipped cream icing on top of a cake!!! So why not top off that perfect outfit with a perfectly coiffed do. Â  Now we know that everyone has different lengths and textures of hair but these looks can be achieved with most hair textures and lengths and are relatively easy to do.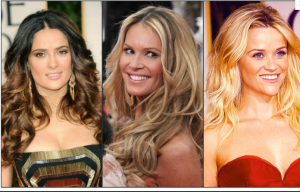 Messy waves or curls – try this for an after party look or one of the weekend shows. Â If your hair is naturally wavy or curly go for it just apply an anti-frizz product to help control frizz and fly aways. Â If your hair is naturally straight you can achieve effortless waves by braiding hair while wet into 2 or 3 large sections and leaving it overnight when you wake up with dry hair you will be ready to go.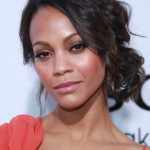 Pulled back or to the side -Â With the evolution of the bun, it is no longer an uptight do for a secretary or school lunch cook. Â We especially love the side bun. It achieves a very sexy and feminine easy look that keeps the hair out-of-the-way for the most part but can still frame your face.
Bone, Bone Straight – A great blow out always makes a girl feel like a million, forget that a billion bucks. Â Whether it is in a bob, long or short with spikes straight hair is something that we all like to achieve every once in a while at least.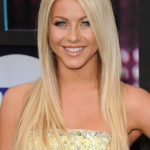 We recommend that you have fun with your hair and alternate different looks every night if you can.  Not only will you liven up your appearance by changing it up often, you will allow your hair to be a part of your outfit and become  an extension of your overall look!
Let us know your Fashion Week beauty regimen and email us pictures of your best Fashion Week looks.