Let's face it, the right outfit can boost your confidence and make you feel like you can conquer the world. I have several garments that have that star power in my closet and am always looking for more. But did you know that the clothes we wear can not only have that effect on us but also on the people who play an integral part in producing them?
I created this gift guide for the fashion lover on your list but took it the extra mile by strictly including brands that are dedicated to quality craftsmanship and empowering creators all over the world. All their goods are produced ethically and provide the makers with fair wages for their talents. They are as conscious as they are chic!
For your convenience, I've summarized my experience with each brand, included Black Friday sales details, Coupon Codes and upcoming Conscious & Chic Instagram Giveaways, where applicable.
Happy shopping!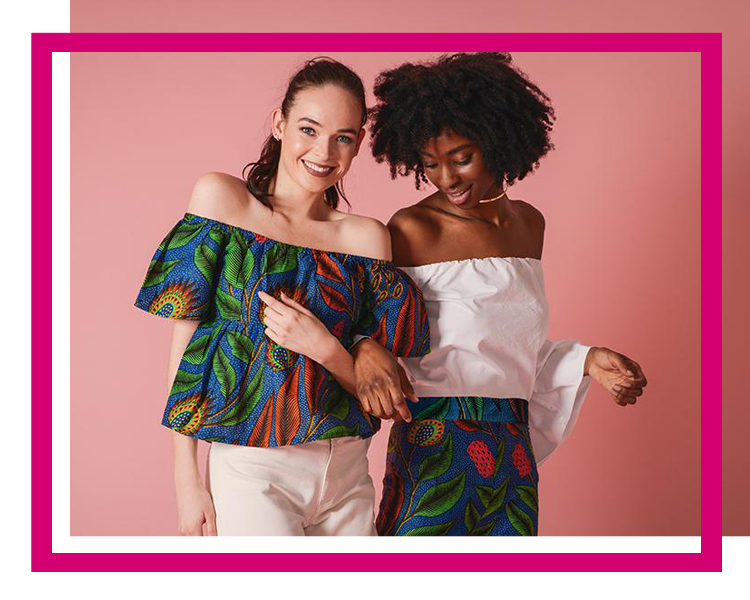 1. MAYAMIKO | Use CONSCIOUSNCHIC15 for 15% off | Shop now! 
About the brand
Mayamiko is an ethical and sustainable lifestyle brand made in Malawi. It was founded by Paola Masperi with the belief that shopping ethically should not compromise the quality or design of products but enhance it. Mayamiko collections can be worn across seasons. They also pay homage to the birthplaces of the African artisans who produce them by using traditional techniques and locally printed fabrics. I am drawn to their prints selection as well has their take on vintage and modern silhouettes.
I love the Gaia Playsuit which I have in the Blue and Orange Wilderness print. It is really cute and the print makes a bold statement. Mayamiko pieces are well made and come in a variety of cute designs so you have plenty choose from for the special fashionable gal on your list.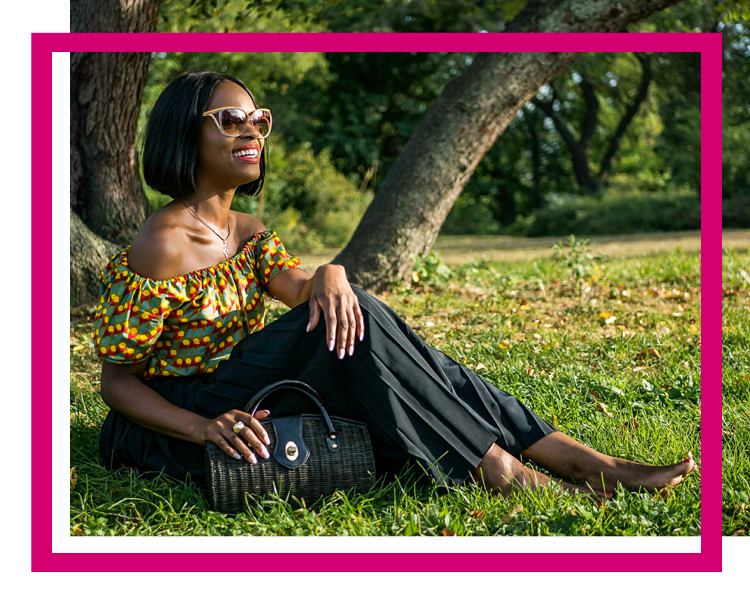 2. TROVE | Shop now!
About the brand
Bold prints in trendy silhouettes is what you can expect from Trove. It is a fair trade clothing brand based in United States but made overseas. It was founded by Jaclyn Dowdle in an effort to create clothing that was both responsible and beautiful. With collections from Rwanda, Nepal, India, Trove's goal besides designing clothing is to create jobs and by doing so invest in the dignity of the artisans who make the clothes we love to wear.
I have two pieces from Trove. The first one is The Claudine from Rwanda. It is an off-the-shoulder top which comes in a variety of prints. I chose it in the Green Dewdrop Print pictured above. The second one is The Rosa Top from Guatemala. This top is a light blue, off-the-shoulder and features fun navy tassels.
Trove carries dresses, skirts, tops and sweaters. Take a look!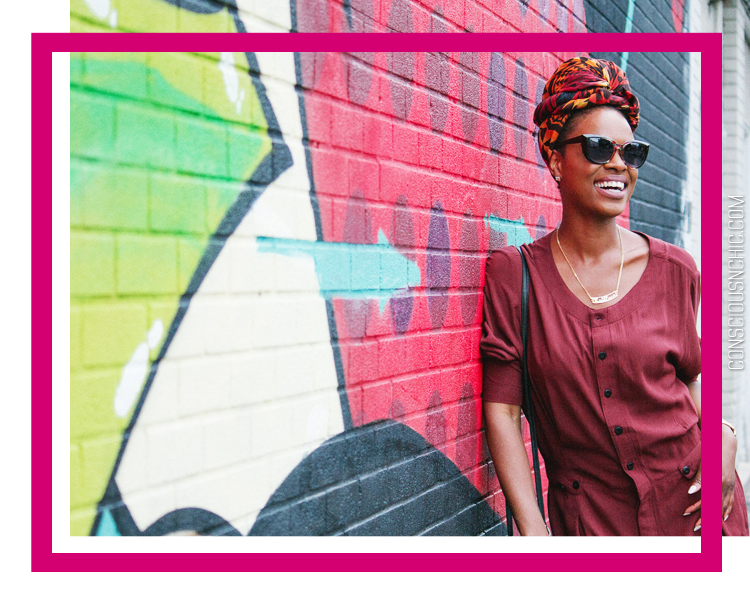 3. CONRADO | Shop now!
About the brand
Conrado is a limited-edition clothing brand dedicated to creating versatile pieces wearable in the city and on the beach. It was created by designer Angela Sison who named her resort-ready line after her grandfather, Conrado. Designed in California, the pieces embody the effortless Cali vibes you would expect with a modern sensibility. I have four pieces from Conrado: a burgundy jumpsuit, a denim jacket, a silk top and a dress which I've worn dressed-down and dressed-up for New York Fashion Week. The eco-friendly collections are made with deadstock fabrics and ethically manufactured in Sison's native Philippines. This line is fabulous, well made and out of the ordinary perfect for the more spontaneous lady on your list.
Want to dig deeper? Check out the previous blog posts I wrote about Conrado:
STYLE INSPIRATION: SHOP CONRADO JUMPSUIT
WHAT I WORE TO NEW YORK FASHION WEEK
Black Friday Sales: Thanksgiving day through Cyber Monday.
40% off site wide. Use coupon code GIVINGTHANKS.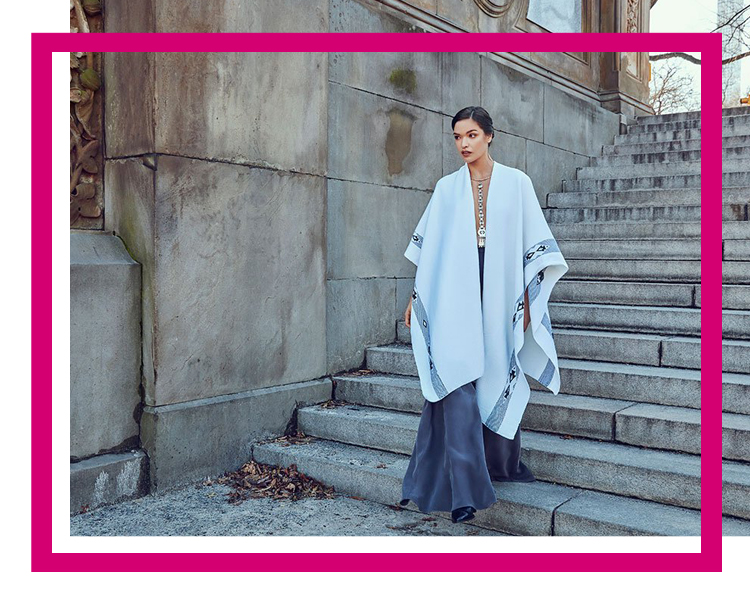 4. VOZ | Shop now! 
About the brand
Artisanal luxury and Voz are synonymous. To produce their premium quality fashion pieces Voz partners with indigenous women who are politically and economically marginalized. This beautiful partnership has given birth to gag-worthy collections including cable knit turtlenecks, charmeuse palazzo pants and long statement dusters to only name a few. Their primary rural artisan education center is located in Temuco, Chile where they provide design leadership, training and opportunities. Their pieces are truly luxurious and sure to please a special someone on your nice list!
If you are in New York , you can visit them at the Maiyet Collective at 16 Crosby St., NYC.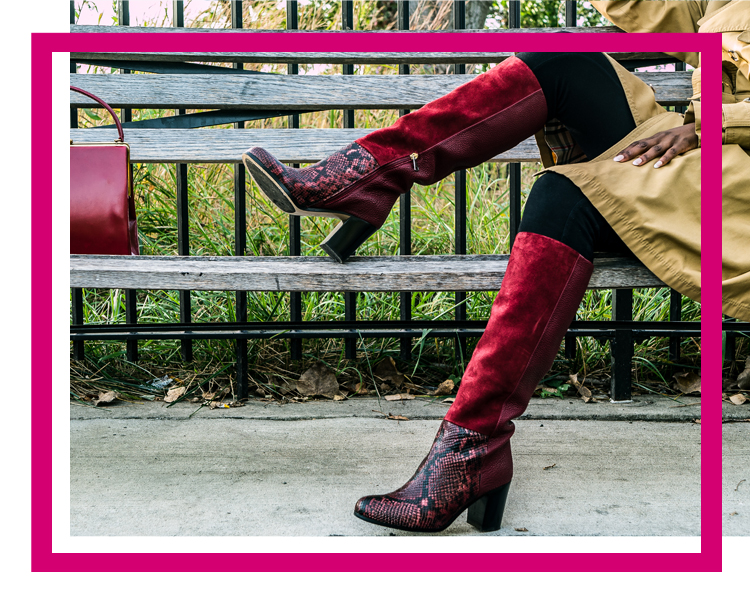 5. M.GEMI | Shop now! 
About the brand
When I was first introduced to M.Gemi, it was love at first sight. Based in Italy, M.Gemi prides itself on creating quality footwear by hand, using traditional Italian craftsmanship and artistry. Their shoes are accessible and designs so rad. They release new collections every Monday to the delight of all the shopaholics of the world. One of my favorite pairs of boots (pictured) is from M.Gemi. It is as stunning as it is comfortable. I always get compliments whenever I wear it. My love story with M.Gemi is still going strong and will last for a very long time. If you browse their latest collection you will fall in love too!
There you have it!  My list of tried and true fashion pieces which are ethically made and of the utmost quality is complete. You can feel good knowing that your purchases are both worth every penny and helping craftsmen and craftswomen be compensated fairly for their art.
Once again, happy shopping!
PS: Make sure to also get something for yourself! I won't tell! xo
Holiday Gift Guide Series: