Most of us have our go-to fashion staples which we wear like a uniform week after week. Accessorizing makes fashion fun! It enables us to mix things up without exuding too much energy on those busy mornings. A statement watch, tassel earrings, rings or glasses can elevate the simplest look. Even a well-chosen handbag can add just the right pop of color and completely transform an outfit.
I'm sure the women and men you are shopping for will appreciate new chic accessories to add to their rotation whether it's a vegan leather bag, sleek watch with matching cuff, new glasses that give back, colorful arm candy or gold jewelry from the Brazilian Amazon.
For your convenience, I've summarized my experience with each brand, included Black Friday Sales details, Coupon Codes and upcoming Conscious & Chic Instagram Giveaways, where applicable.
Happy shopping!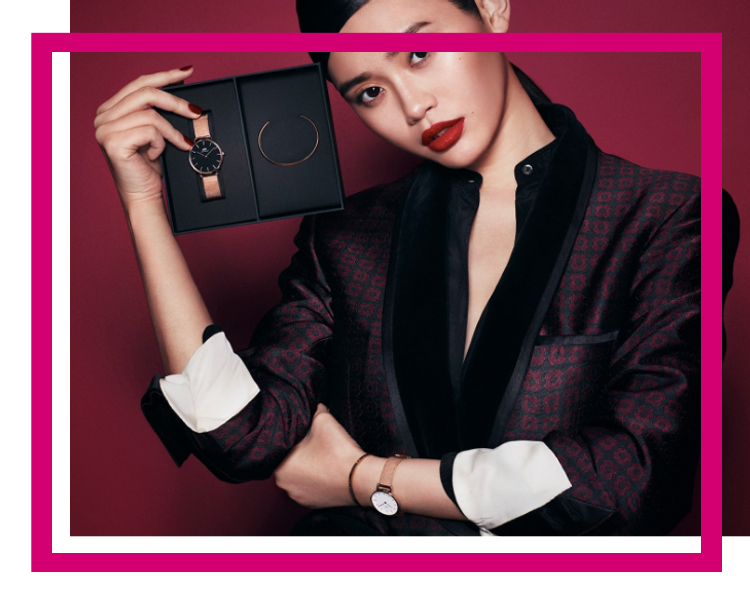 1. DANIEL WELLINGTON | Use CONSCIOUS15 for 15% off (except Thanksgiving weekend) | Shop now! 
If you follow me on social media, you've already seen me post about Daniel Wellington. Confession time! I stopped wearing watches years ago because, like a lot of people, I became accustomed to checking the time on my phone. But I was reintroduced to wearing a watch a couple years ago and now I can't imagine leaving the house without one.
One of my favorite watch brands, although young, is Daniel Wellington. I love how stylish and versatile their products are. They offer a wide variety of options going from classic to modern through sporty.  Their timepieces are great in quality and the bands are interchangeable so the sky is the limit.
Daniel Wellington makes sure its suppliers comply with the UN Universal Declaration of Human Rights, the UN Convention on the Rights of Children, the ILO Declaration of Fundamental Principles and Rights at Work, The Ten Principles of the UN Global Compact and The OECD Guidelines for Multinational Enterprises. Daniel Wellington also follows the European REACH regulation to ensure its products do not contain any dangerous chemicals that could be harmful to the environment and human health.
Daniel Wellington carries women and men's watches. The current collection features over six faces and 20 strap options which are interchangeable. I have the Classic Petite Ashfield 32mm Rose Gold Watch with Rose Gold Cuff to match and it is so chic!
Black Friday Sale: Wednesday, November 22 through Black Friday.
Free strap when buying a watch.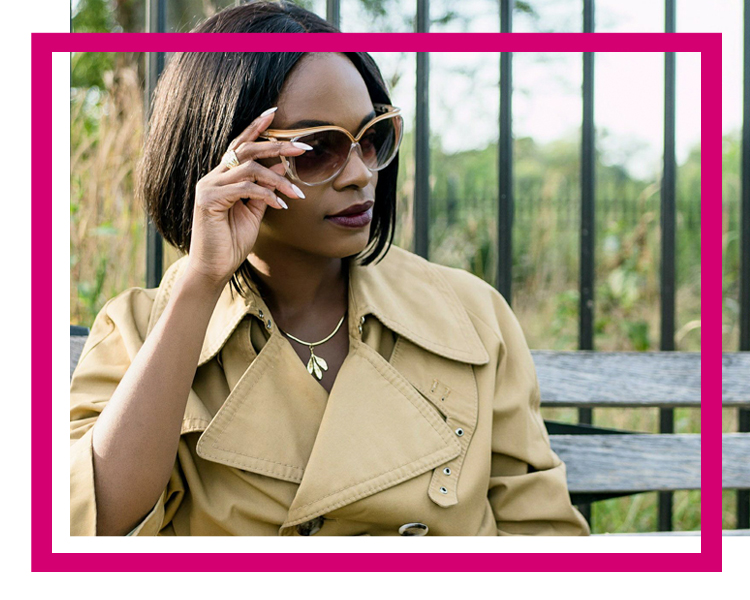 2. SIMPLY NATURE BIO GOODS | Use CONSCIOUSNCHICGIFT for a $50 Gift Card with $150 purchase from 11/25 – 11/27 | Use CONSCIOUSNCHIC15  for 15% off starting 11/28 | Shop now! 
About the brand
Simply Nature Bio Goods is a luxury jewelry brand created by partners in business and in life, Priscila Barbedo and Fernando Guevara. Together they design stunning jewelry made with handpicked organic materials collected from the Brazilian Amazon. Their prime materials are collected without disrupting the ecosystem and make for one-of-a-kind creations. The beans, seeds, leaves and branches used to make Simply Nature's jewelry are carefully selected and treated by local artisans. Then, the organic pieces are bathed in 18K recycled gold and voila!
I own two pieces: the Tuia ring and Arruda necklace which are both pictured above. They are très chic and of premium quality. Since I've started wearing them they have not tarnished or shown any sign of wear and tear.
If there is a special lady in your life, I highly encourage you give her jewelry from this beautiful exclusive biojewels line.
Black Friday Sale: 
10% off selected items store wide,
Cumulative discount code for 25% off you can apply to any item,
Gift-cards: purchase a $100 gift card value and get $125 worth,
Gift-cards: purchase a $200 gift card value and get $250 worth,
Any purchase value that exceeds $300 total (after discounts), will receive a $50 gift card for your next purchase.
Want to dig deeper? Check out the previous blog post I wrote about Simply Nature Bio Goods:
OBSESSED: ECO JEWELRY BY SIMPLY NATURE BIO GOODS
Giveaway alert! I will be hosting an Instagram giveaway with Simply Nature Bio Goods so stay tuned!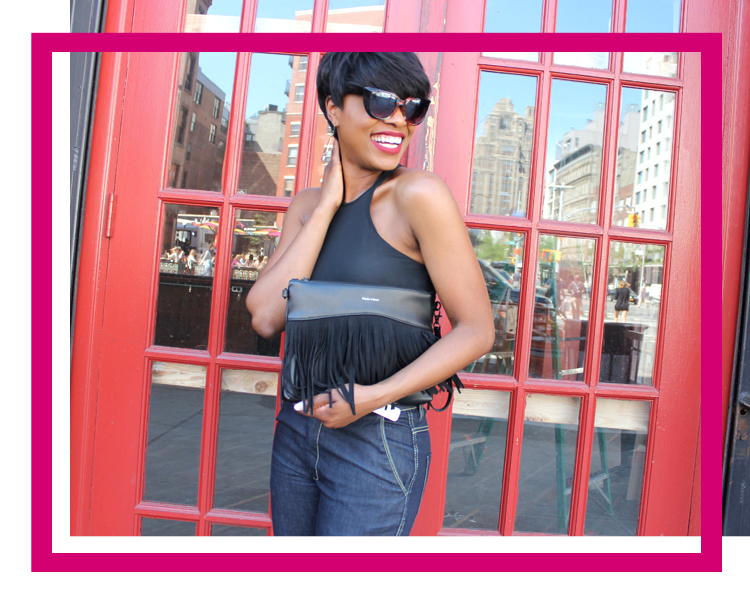 3. PIXIE MOOD | Shop now!
About the brand
It's no secret that I love Pixie Mood. I've featured this brand over and over on my blog and social media. Pixie Mood is a Peta-approved handbag company that uses PU-Leather also known as vegan leather to make their handbags. It was created by Kevin & Chloe. The couple took a leap of faith when they decided to pursue their dream of being designers and entrepreneurs after spending many years working regular 9-5 jobs. Chloe, who is the designer for Pixie Mood, draws her inspiration from unlikely places and fashion runways around the world.
The collection features a variety of tote bags, duffel bags, satchels, crossbody bags, travel bags, clutch bags, backpacks, and wallets. I own several of their bags as you will see in the blog posts I am linking below. I appreciate how committed they are to creating products that are stylish and versatile. Most of their handbags can be worn multiple ways and boast cute details sure to please all the stylish ladies on your list!
Black Friday Sales: November 22 through Black Friday.
40% off site wide. Use code PMBF40.
Free gift with $99+ purchase.
Free shipping on orders of $75+.
Want to dig deeper? Check out the previous blog posts I wrote about Pixie Mood:
OBSESSED: PIXIE MOOD VEGAN LEATHER HANDBAGS
SPRING STYLE: BLUE VEGAN LEATHER FRINGE TOTE
SPRING STYLE: TURBAN & VEGAN LEATHER FRINGE CLUTCH
SPRING STYLE: MIXED PRINTS & GREEN CONVERTIBLE BACK PACK
LOOKBOOK: PIXIE MOOD VEGAN LEATHER BAGS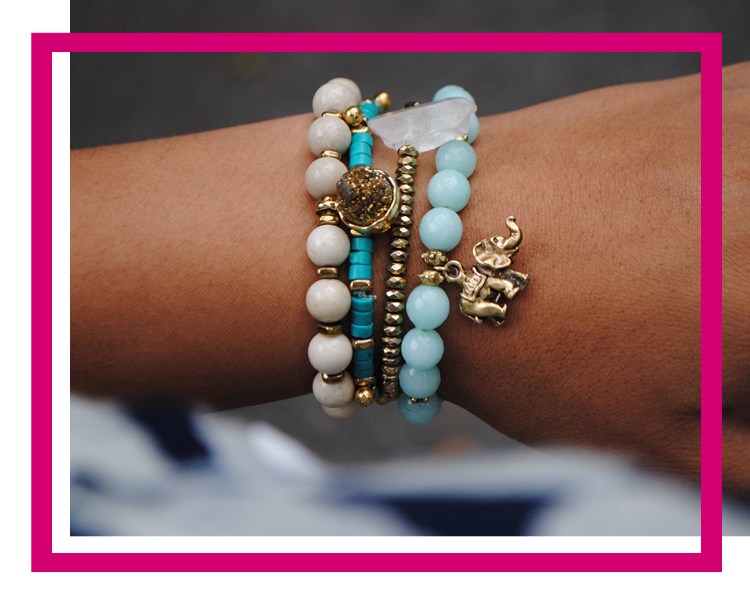 4. UBUNTU | Use CONSCIOUSNCHIC40 for 40% off | Shop now!
About the brand
Ubuntu is a handmade jewelry line based in Brooklyn. It was created by Joslyn Fecik after a trip to Haiti in 2015. She fell in love with the country and the kids she met at Gertrude's Orphanage in Port-Au-Prince. The love she felt for them compelled her to want to support them in a tangible way and Ubuntu was born. Ubuntu is a Zulu word and philosophy that says "I am because we are". Thanks to her jewelry sales, Joslyn currently sponsors children in Haiti and is creating scholarships for kids in NYC.
She uses beautiful gemstones and semi precious stones to hand make all the Ubuntu pieces which include colorful beaded bracelets, earrings and necklaces. I have four pieces from her collection and they are gorgeous. Shop the collection now and see for yourself!
Black Friday / Holiday Sales: November 20 through December 10.
Giveaway alert! I will be hosting an Instagram giveaway with Ubuntu so stay tuned!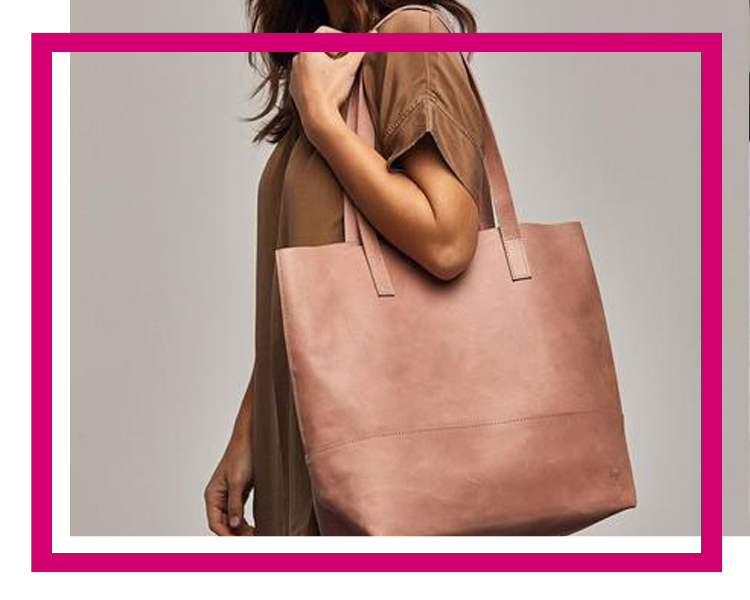 5. GREATER THINGS | Shop now!
"Every purchase for a purpose." That is Greater Things motto. To put it into action they've created a marketplace where all the products sold lead to the betterment of those who make them. The brands featured on their site are ethically produced, artisan made, hand crafted and create opportunities around the world. Greater Things carries women's and men's accessories as well as home goods of premium quality and style. Some of the brands available in the online marketplace are WeWOOD Watches, Causegear, FashionABLE handbags and jewelry to only name a few.
I've been wearing FashionABLE's Mamuye Tote in Dusty Rose (pictured) and it is the perfect everyday tote bag. Its size can fit all my essentials without looking oversized. I love the dusty rose color because it is neutral yet stands out from the ordinary. The tote was named Mamuye after a heroic woman and comes in a variety of colors. The Mamuye tote as well as other items from Greater Things would make great gifts for both the men and women on your list.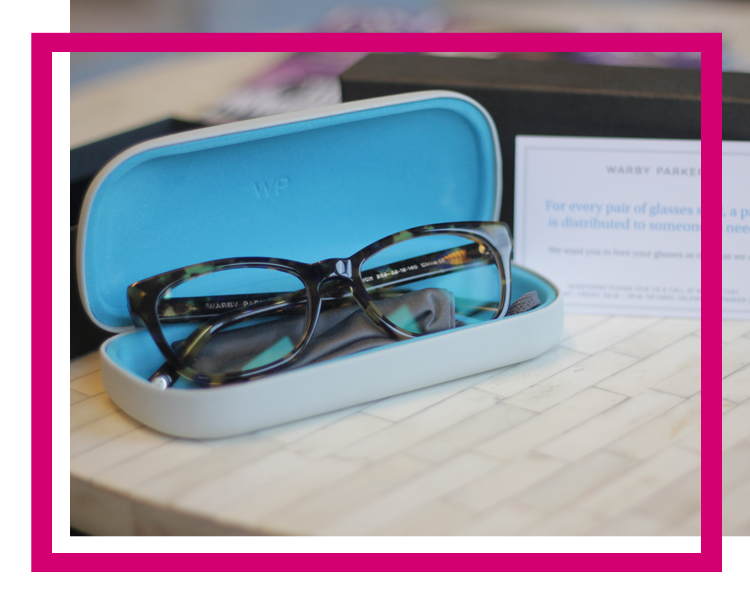 6. WARBY PARKER | Shop now!
About the brand
I've been a fan of Warby Parker ever since it launched years ago. It was founded by Neil Blumenthal and Dave Gilboa out of their own need for affordable prescription glasses. They saw a problem, glasses being too expensive and decided to do something about it. But, they didn't stop there. Neil Blumenthal who is the Co-founder and Co-CEO of the brand said in an interview with Elaine Weltheroth Teen Vogue's EIC that if he was going to have a business he wanted it to be a socially responsible enterprise. So him and his business partner decided that for every pair of Warby Parker glasses sold they would donate a pair to someone in need.
Did you know that almost 1 billion people worldwide lack access to prescription glasses, making it impossible for them to properly learn or work. Being able to see is a basic need that no one should be deprived of. Warby Parker's one-for-one model enables shoppers to give back at no cost to them which is great. Although I don't need prescription glasses, I own two pairs of Warby Parker glasses and one pair of sunglasses.  I wear them all the time because I like the way glasses look on me.  I don't need them but I buy them anyway because of their quality and uber stylish designs. And knowing that my purchases have made three lives better is priceless!
Want to dig deeper? Check out the previous blog posts I wrote about Warby Parker:
OBSESSED: WARBY PARKER ONE FOR ONE HAUL
WARBY PARKER EYEWEAR X GIFT CARDS
WARBY PARKER WINTER COLLECTION
If you want to shop ethically without sacrificing style, this gift guide can help you take those first steps. Hope it inspired you to give gifts that give back this Holiday Season!
PS: Make sure to also get something for yourself! I won't tell! xo
Holiday Gift Guide Series: