It's no secret, I love skincare. Ok, ok, I'm obsessed with finding the latest non-toxic potion, lotion or ointment that will make my skin glow from within! If this reminds you of someone in your life, they will love the gift ideas below!
For your convenience, I've summarized my experience with each brand below, included Black Friday sales details, Coupon Codes and upcoming Conscious & Chic Instagram Giveaways, where applicable.
Happy shopping!
KNEIPP | Shop now!
About the brand
This brand has a special place in my heart. I appreciate how intentional they are about the ingredients they use and the range of products they offer. From their body to face products I have yet to find a Kneipp concoction I do not like. So far I've introduced you to their Lady's Mantle Mask and Lavender Body Oil but those aren't the only Kneipp products I am using. For my face, I also use their Lady's Mantle line including the cleansing milk, toner, serum, and moisturizer.  I highly recommend it because it is rich in antioxidants, helps fight signs of aging and calming for the skin. This line smells divine and is sure to please someone on your list.
Want to dig deeper? Check out the previous blog posts I wrote about Kneipp:
LADY'S MANTLE MASK – REACTIVATION
Black Friday Sale: Wednesday, November 22 through Cyber Monday.
Everything in store and online is under $15, excluding gift sets,
Purchase a Family Loyalty Card, you get an additional 5% off,
Free Shipping all weekend long!
Giveaway alert! I will be hosting an Instagram giveaway with Kneipp so stay tuned!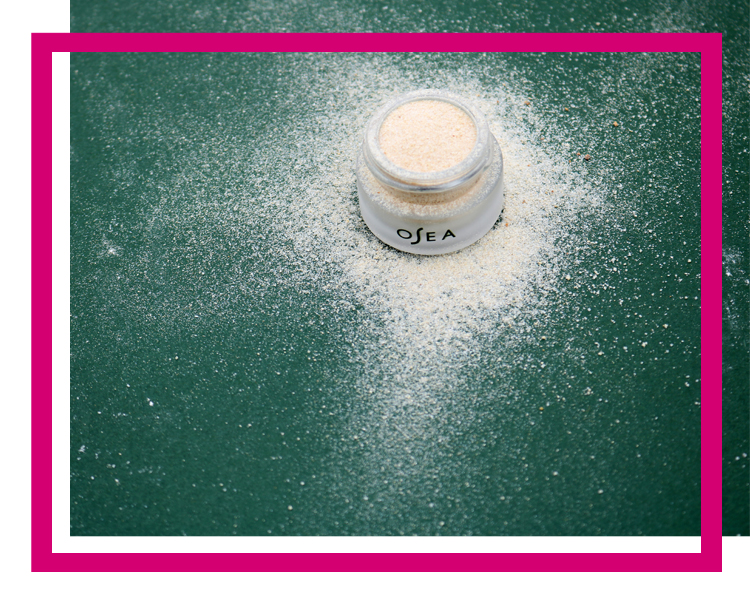 2. OSEA MALIBU | Use CONSCIOUSNCHICSHIP for free shipping. | Shop now!
About the brand
Osea Malibu is a family owned plant-based seaweed skincare brand from California. Their products are natural, cruelty-free, organic and free of synthetic chemicals such as parabens, petrochemicals and sulfates. In fact, Osea Malibu pioneered the plant-based vegan conscious skincare movement back in 1996 when it was founded. I love how unapologetically good for you and the environment their products are. Most of their products are packaged in recyclable glass bottles which feel luxurious. The Osea Malibu skin and body care lines include cleansers, balms, masks, toners, scrubs, lotions and more. I use their Ocean Cleansing Mud, Blemish Balm, Red Algae Mask, Essential Corrective Complex, Hyaluronic Sea Serum and Sea Minerals Mist. I feel good knowing that the products I am using are good for me and are nourishing to my skin. I'm sure your loved ones will appreciate receiving such high quality skincare.
Black Friday Sale: Thanksgiving day through Sunday, November 26 at 11:59 PST.
FREE full-size cleanser of your choice ($48) + ¼ oz of Osea's NEW Vitamin C Probiotic Face Polish with your purchase of $125 or more!
Giveaway alert! I will be hosting an Instagram giveaway with Osea Malibu so stay tuned!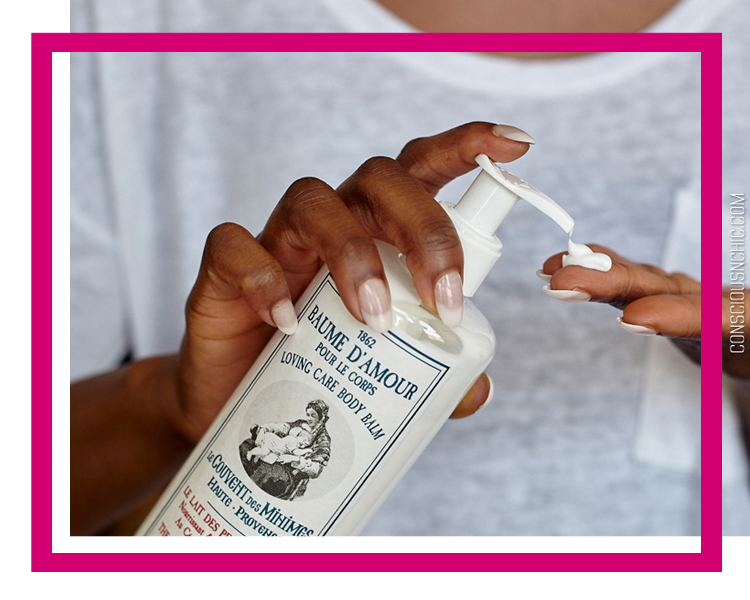 3. LE COUVENT DES MINIMES | Shop now! 
About the brand
It was love at first rub with Le Couvent Des Minimes. I discovered the brand at a press event and couldn't get enough of it. It is a French skincare brand with a long tradition. Their products ranging from face and body care to fragrances, are developed following ancient recipes using plant-based ingredients found at Le Couvent Des Minimes de Mane in France. Each product is carefully crafted echoing a time when beauty and wellness were achieved through the use of plants. I've had the pleasure of using their products for almost a year now. My favorites are the 3 in 1 Micellar Water, The Cream for Very Dry Skin and The Lotion For Dry Skin. I keep a bottle of the lotion handy because it keeps my skin silky smooth and has a really pleasant clean smell. A beautiful assortment of products from Le Couvent Des Minimes will make someone feel quite special!
Want to dig deeper? Check out the previous blog post I wrote about Le Couvent Des Minimes:
BEAUTY REVIEW: LCDM's LOVING CARE BODY BALM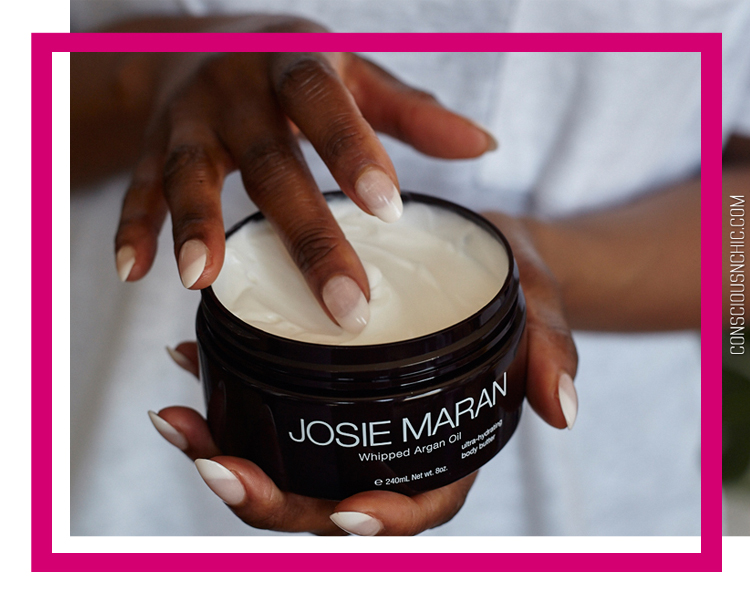 4. JOSIE MARAN | Shop now!
About the brand
While we are on the subject of silky smooth skin, I cannot rave enough about the Josie Maran skincare line. I've been using Josie Maran products for some time now. I stand behind Maran's philosophy and mission to create cosmetics that are good for us and for the planet. My favorite products of the moment are the 100% Pure Argan Oil, Pure Argan Milk, Divine Drip Argan Oil & Honey Butter Balm, Whipped Intensive Hand Cream, Whipped Argan Oil Body Butter in Honeysuckle and Sweet Citrus scents. I love how pure the products are and the Whipped formula smells divine and texture does feel smooth like butter. Any of Josie Maran's products and gift sets will make a great gift!
Black Friday Sale: Black Friday through Cyber Monday.
Save 25% on any order + free shipping.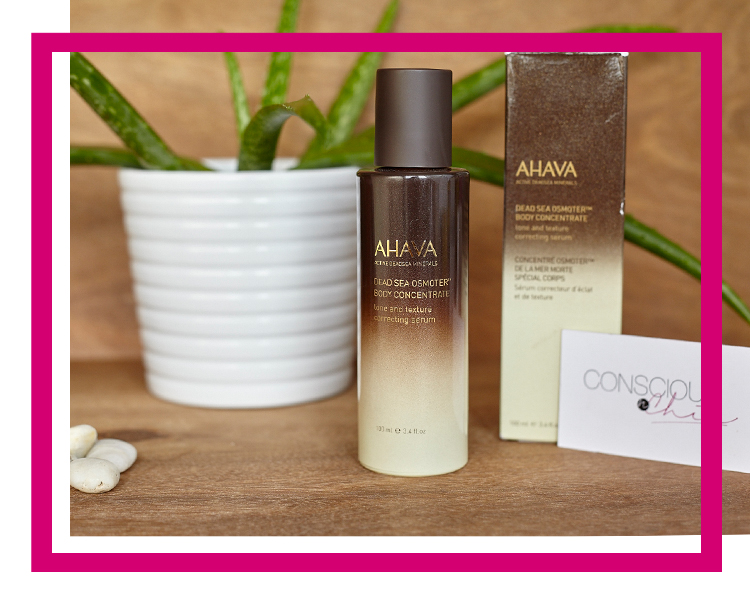 5. AHAVA | Shop now!
About the brand
Whenever I think of this brand, I can't help but remember the hashtag they use #AhavaMeansLove. It not only has a nice ring to it but it also rings true for me. I told you this list would only contain favorites of mine and Ahava is no exception. Ahava is a skincare line harnessing the power of the minerals from the Dead Sea. Their products are made without parabens, petroleum, GMOs and animal-sourced ingredients. From their facial cleansers to bath salts Ahava offers an extensive line to choose from. I won't lie, the wide selection can be a bit overwhelming so let me steer you in the right direction by highlighting a few of my top products.
For body I've used and loved the:
Dead Sea Osmoter Body Concentrate Tone and Texture Correcting Serum,

Mineral Hand Cream in Original scent,

Mineral Hand Cream in Cactus & Pink Pepper scent,

Caressing Body Sorbet in Mandarin & Cedarwood scent and

Mineral Bath Salt in Muscle Soothing Eucalyptus scent. 

 
For face I've used and loved the:
Dead Sea Osmoter Concentrate Moisture and Radiance Boosting Serum,

Essential Day Moisturizer for combination skin,

Extreme Day Cream to reduce wrinkles and firm skin,

Mineral Radiance Cleansing Gel and

Purifying Mud Mask. 
The latter gives my skin an instant glow that I can't quite put into words.
Black Friday Sale: Tuesday, November 21 through Cyber Monday.
40% off all orders with code BLK40.
50% off orders of $100 or more plus free value size hand cream with code BLK50.
Free shipping on orders of $50+.
Giveaway alert! I will be hosting an Instagram giveaway with Ahava so stay tuned!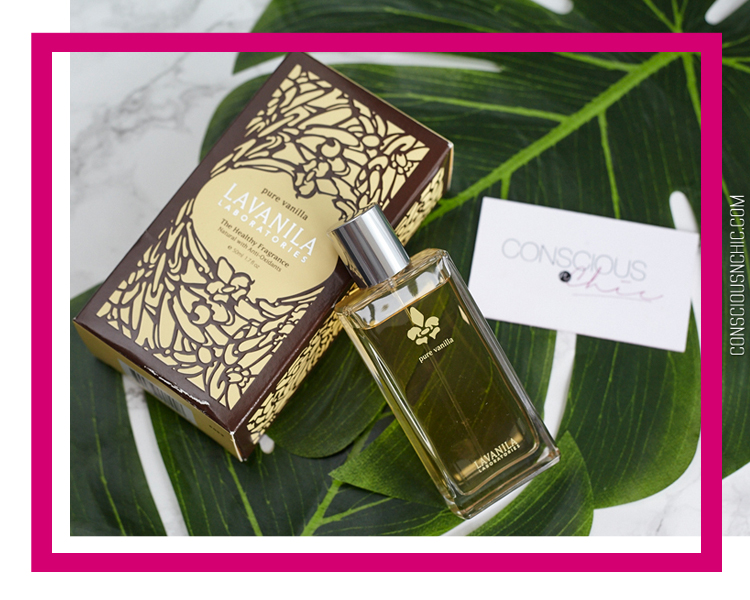 BONUS: LAVANILA FRAGRANCE | Shop now!
About the brand
I hope all the options I've shared so far have inspired you but if you haven't found your perfect gift yet here's a bonus suggestion. Lavanila is a skin and body care line dedicated to creating 100% healthy products which are smart, modern and luxurious. They carry natural deodorants, fragrances, an underarm detox mask, body and sun care. I love their Pure Vanilla Fragrance which is made by hand with all-natural and organic ingredients and smells amazing. They carry a beautiful variety of scents like Vanilla Grapefruit, Vanilla Blackberry, Vanilla lavender and many more which I think might be just the right gift for someone on your list.
Holiday promotion: 
Free shipping + Free holiday sample pack with all orders over $25.
Want to dig deeper? Check out the previous blog post I wrote about Lavanila:
BEAUTY REVIEW: LAVANILA PURE VANILA FRAGRANCE
Once again, happy shopping!
PS: Make sure to also get something for yourself! I won't tell! 
Holiday Gift Guide Series: