This Holiday Gift Guide is all about makeup but not just any ol' kind. The brands I am featuring below have two important things in common: they are high performing and are cruelty-free. I've dedicated a gift guide to these brands because not only are they animal friendly but they work! It's that simple. I like makeup that doesn't irritate my skin, gives me the color payoff I need and doesn't cause breakouts.
All the vegans in your life will love these gift ideas because they are beat-face-worthy and no animals were harmed in the process.
For your convenience, I've summarized my experience with each brand, included Black Friday sales details, Coupon Codes and upcoming Conscious & Chic Instagram Giveaways, where applicable.
Happy shopping!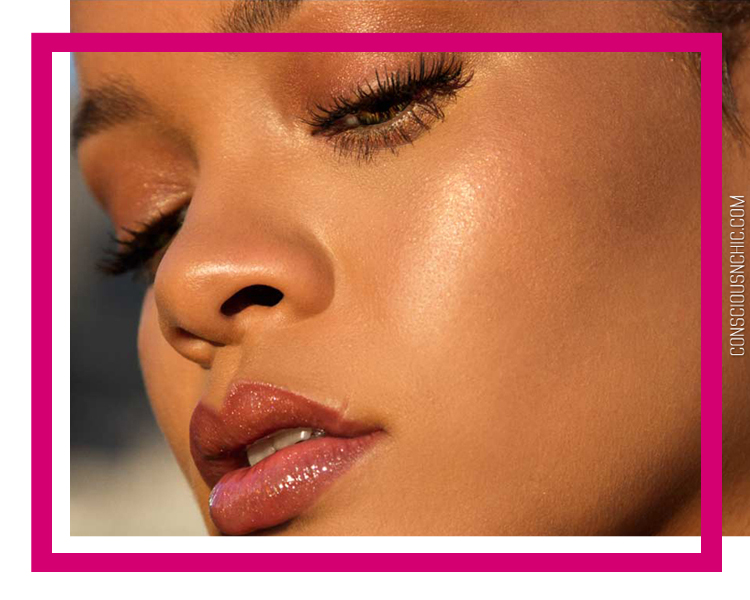 1. FENTY | Shop now! 
About the brand
If you haven't heard about Fenty Beauty yet you must have been living under a rock. Launched a couple months ago, Fenty Beauty is the brainchild of none other than Rihanna. The new beauty brand entered the market with a bang by releasing 40 foundation shades to the delight of so many women like myself. I managed to get my hands on the Pro Filt'r foundation in my shade, #420, before it sold out. It is now my everyday go-to foundation. It matches my skin perfectly, doesn't break out my skin and its matte finish is perfect for my combination to oily skin. Also included in my makeup routine are the Fenty Beauty Invisimatte Blotting Powder, Killawatt Highlighters in Ginger Binge, Moscow Mule and Trophy Wife.
I love that Rihanna made a point for her products to be high in quality while keeping Fenty Beauty cruelty-free.
Want to dig deeper? Check out the previous blog post I wrote about Fenty Beauty: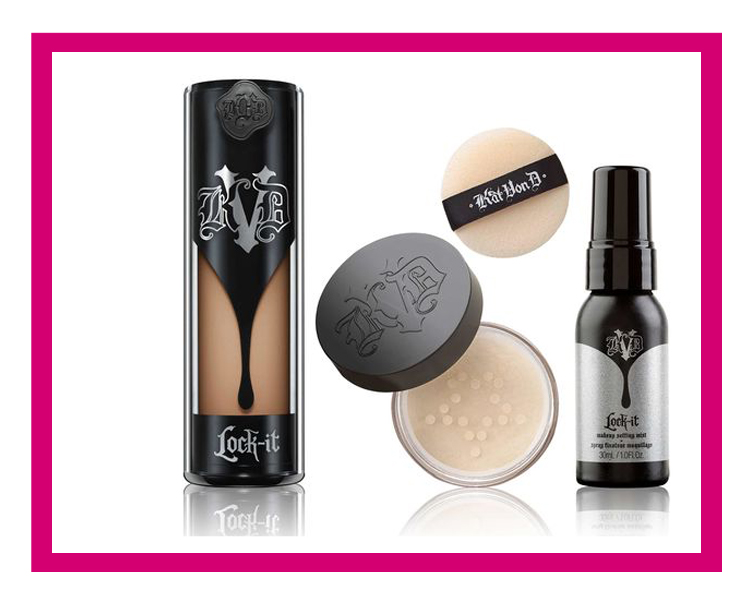 2. KAT VOND | Shop now! 
About the brand
Kat Von D has been one of my favorite vegan makeup brands for years. I was first introduced to it during one of my many Sephora excursions on the prowl for vegan makeup options. I was looking for a new foundation to match my skin without needing to mix 2 shades and Kat Von D's Lock-It Foundation in shade Deep 74 delivered. Not only did I find my shade but it gave me a full coverage application without irritating my skin. Now I use it for photoshoots and when I'm going to special events. Also included in my makeup routine are Kat Von D's Lock-It Hydrating Primer and Tattoo Waterproof Liquid Eyeliner which is ultra dark and precise thanks to its felt tip. Trust me, any Kat Von D product will make a great gift for anyone who likes makeup.
Black Friday Sales: Thanksgiving day through Thanksgiving Saturday.
Free vegan leather makeup bag stuffed with 4 minis when you spend $75. Use code BLACKFRIDAY.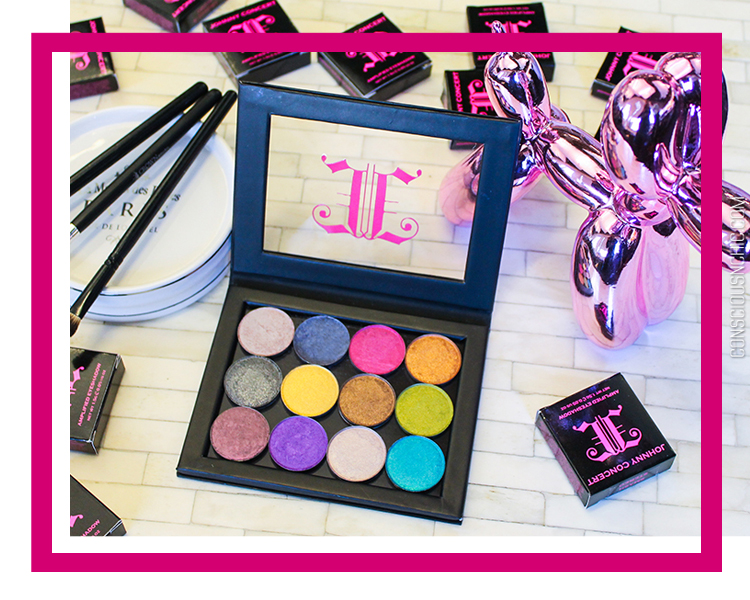 3. JOHNNY CONCERT | Use CONSCIOUSNCHIC15 for 15% off | Shop now!
About the brand
Johnny Concert is one of my favorite discoveries of the year. This edgy, trendy and punchy brand of eyeshadows is fabulous. They offer a wide range of colors in mattes and shimmery formulas which are natural, vegan and cruelty-free. What's not to love?  I have a custom pro palette including 12 shades (pictured above). I chose the colors based on my preferences and not to be used together per se. You too can create a custom pro palette or buy each eyeshadow individually. They are really pigmented and easy to blend with other eyeshadows. With a Johnny Concert eyeshadow palette the possibilities are endless!
Black Friday Sale: Thanksgiving day through Cyber Monday.
Giveaway alert! I will be hosting an Instagram giveaway with Johnny Concert so stay tuned!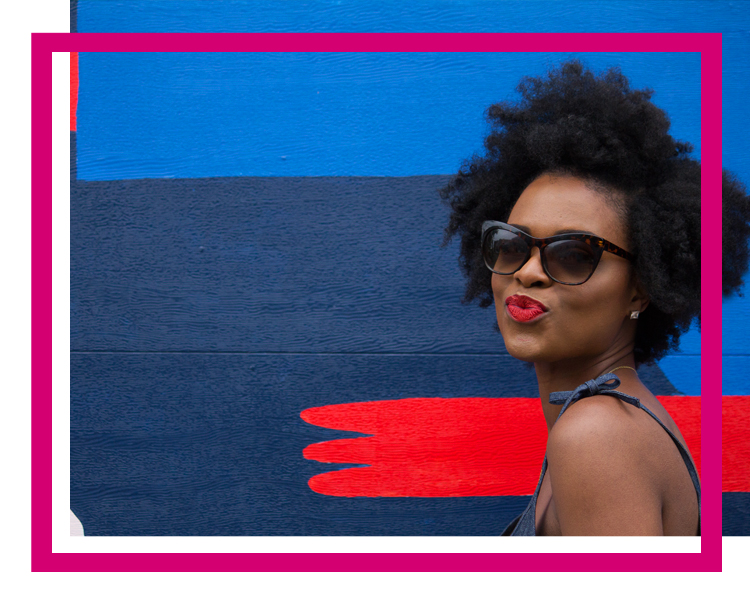 4. COLOURPOP | Shop now!
About the brand
I can still remember spending a significant amount of time browsing through Instagram pictures and swatches trying to choose which ColourPop liquid lipsticks I was going to buy. You see, I discovered the brand on Instagram last year and was immediately drawn to it because I was, as the entire female population, obsessed with matte lipsticks at the time. I landed on 7 shades which I wear 'til this day: Stingraye, Beeper, Tulle, Limbo, LAX, Silhouette and Avenue. Although the formula can be drying at times, the color payoff and price are just right! Since I've started using their products ColourPop has extended its line to include shadows as well so check them out and have fun!
Want to dig deeper? Check out the previous blog posts I wrote about ColourPop:
COLOURPOP ULTRA MATTE LIPSTICKS REVIEW
COLOURPOP ULTRA MATTE LIPSTICK SWATCHES
Black Friday Sale: Thanksgiving day, 9am PST through Black Friday.
All liquid lipsticks are $4.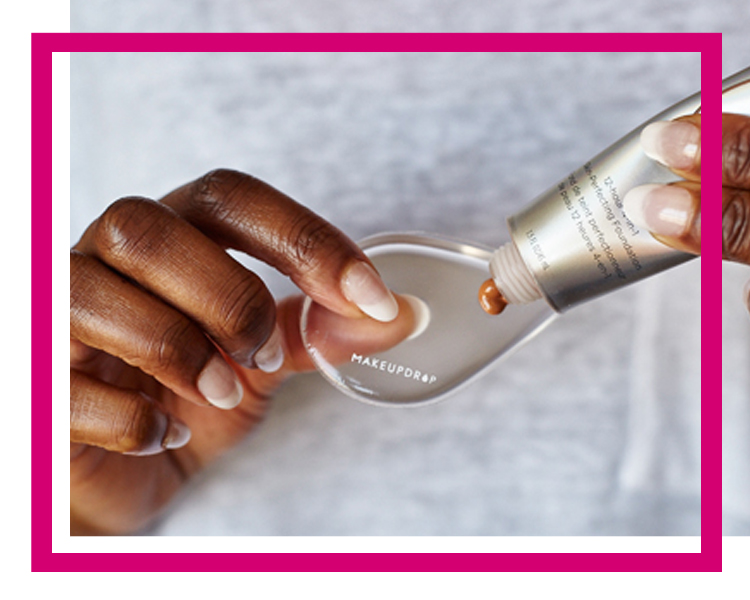 5. MAKEUP DROP | Shop now!
About the brand
Let me start by saying that MakeupDrop's Silicone Makeup Applicator is a game changer! This product launched earlier this year and was designed to eliminate wasted makeup. In addition, it is antimicrobial and easy to clean with soap and water or makeup remover wipe. It comes in 2 textures: the MakeupDrop and MakeupDrop+. I use the former which is clear to apply my skincare and the former which is pink to apply my foundation, concealer and cream blushes. Since I've started using it, I've not only been able to achieve the same flawless finish I am used to but I've saved so much product. It's a win win and will make an awesome gift!
Want to dig deeper? Check out the previous blog post I wrote about MakeupDrop:
BEAUTY REVIEW: MAKEUPDROP SILICONE MAKEUP APPLICATOR
I've tried a lot of makeup brands over the years but the brands and products listed in this gift guide are my tried and true makeup favorites which also happen to be cruelty-free. Hope it helps you please all the makeup enthusiasts in your life!
PS: Make sure to also get something for yourself! I won't tell! xo
Holiday Gift Guide Series: