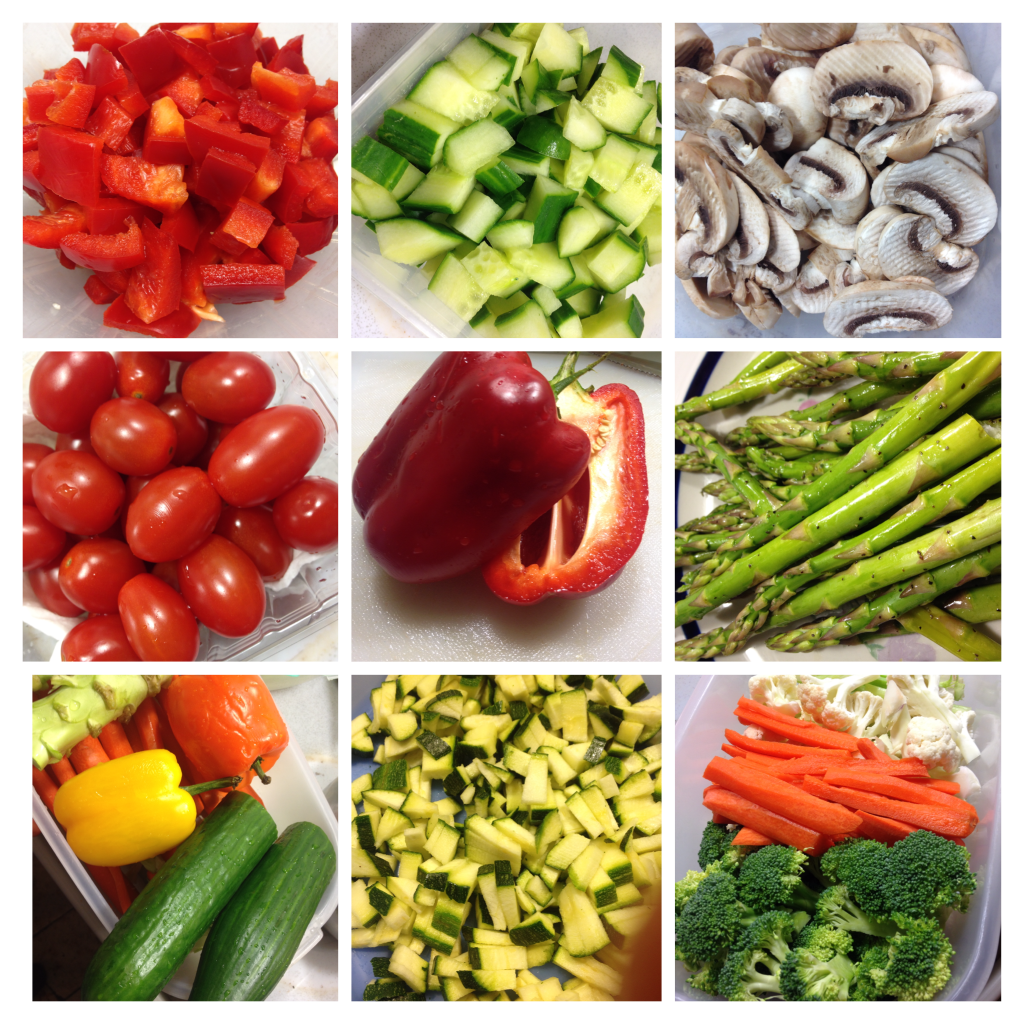 Summer is finally here and I'm always looking for ways to get healthier and give the proper nutrition to my body. So to help me eat more fruits and vegetables, I completely overhauled my kitchen a few weekends ago. I got rid of all the temptations and replaced them with a full pantry of vegetable, fruits, seeds, nuts and non-dairy products. I know, it just got real especially for a cheese loving, meat-eating machine like me!
I must say that I was a little intimidated in the beginning but I am loving it now. My body feels great, I lost weight and my thoughts are a lot clearer.
Today I am opening up my vegetable pantry to you and giving you the inside scoop on my clean eating grocery list and meal preparation.
MY VEGGIES GROCERY LIST
Leafy greens: romaine lettuce, kale and spinach.
Root vegetables: carrots, sweet potatoes and beets.
Cruciferous vegetables: cauliflower and brocoli.
Other Vegetables: bell peppers (green, yellow, red, orange), red onions, white onions, asparagus, celery, fennel, cucumbers, zucchini and mushrooms.
Fruits eaten as veggies: tomatoes and avocados.
Fresh Herbs: Parsley, Cilantro, Mint, Rosemary & Thyme.
HOW I PREPARE MY VEGETABLESÂ 
I try to get my grocery shopping done on Saturday afternoon after sleeping in and treating myself to a relaxing morning. I buy all the vegetables listed above as well as fruits, grains, cereal, etc. By the time I get back home, all I want to do is cosy up on the couch, watch a movie or go out with friends. So, on Saturdays I don't bother with meal preparation. On Sundays is when I clean and cut absolutely everything so it is ready to be used and eaten throughout the week. In addition, to that I also package, roast, juice and blend if necessary.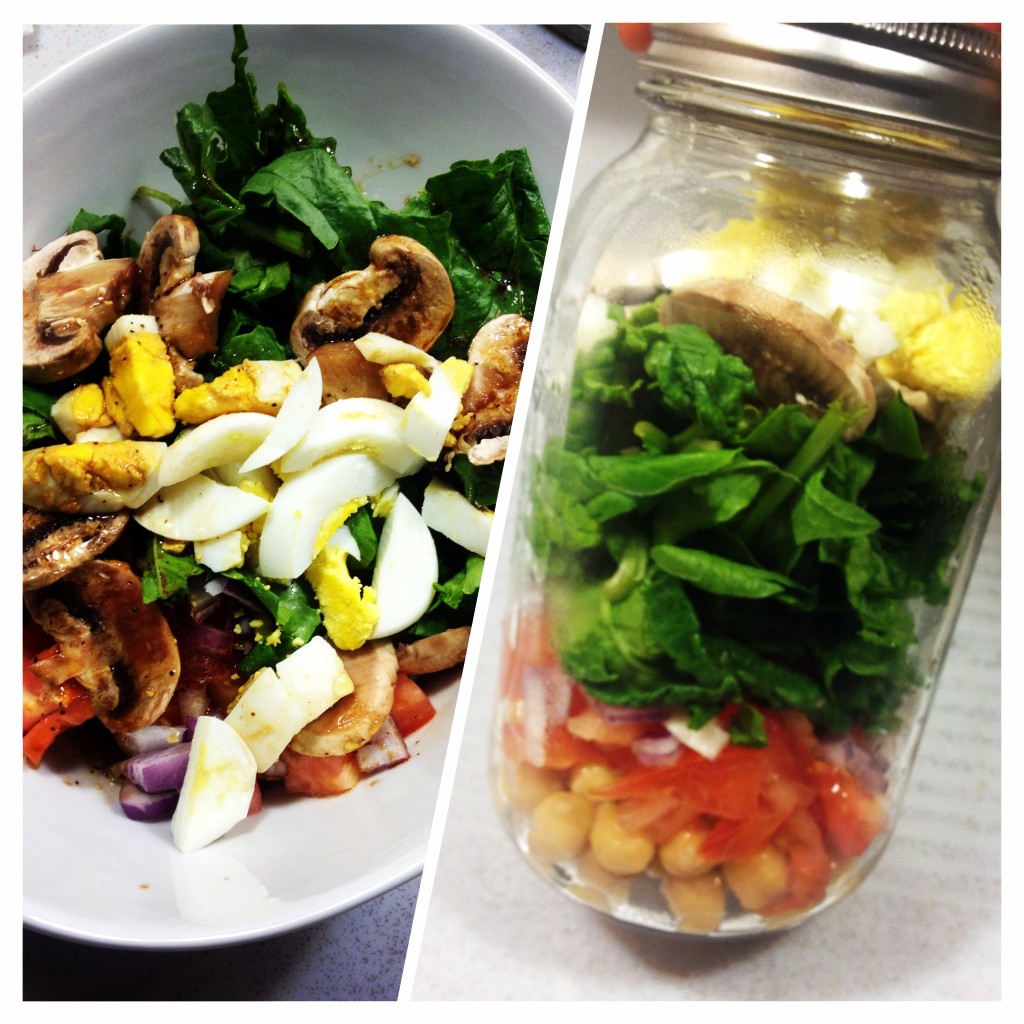 1. SALADS
I love eating salads but they can be a pain to prepare. This is why I assemble my salads in advance and store them in mason jars. I discovered this technique on Dani Spies' YouTube channel and it is genius! All you have to do is pile your favorite pre-washed and cut salad ingredients into a mason jar and store until you are ready to eat it. Right before eating, pour a homemade dressing on top, give the jar a little shake and voila, your salad is ready to be eaten right out of the jar. Here are a few easy recipes to help you get started!
Spinach Salad Recipe (in that order):Â garbanzo beans + tomatoes + red onions + spinach + mushrooms + 1 hard-boiled egg.
Romaine Salad Recipe (in that order):Â  tomatoes + red onions + cucumbers + kale +Â romaine lettuce.
Homemade Dressing:Â equal parts olive oil + balsamic vinegar + pinch of salt + pinch of pepper.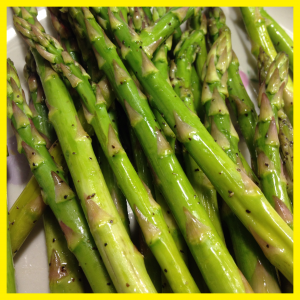 2. SIDE DISHES
Vegetables make great side dishes whether they are served raw in a salad, sautéed or roasted. I like to prepare a variety in advance and serve as needed. This saves me a lot of time and insures that I keep eating healthy all week.
Roasted vegetables: I prepare an assortment of roasted vegetables like asparagus, mushrooms, zucchini red, orange and yellow bell peppers. They are delicious and add beautiful colors to my dishes on their own or tossed in with some quinoa.
Side salads: I also make a few salads in a jar to be served as side dishes. These are salads that I wouldn't eat on their own as a meal. They have fewer ingredients which would become redundant as a meal but makes a perfect side dish. I'm currently loving my avocado salad and cucumber salad.
Avocado Salad: tomatoes + avocado + red onions.  Note: I only add the avocado when I'm ready to eat the salad because it would otherwise brown and become mushy in the jar. 
Homemade dressing: juice from 1 lemon + finely chopped cilantro + 1 tbsp olive oil + salt + pepper.
Cucumber & Tomato Salad: tomatoes + cucumbers + red onions.
Homemade dressing: equal parts olive oil + red wine vinegar + 1 crushed garlic + salt + pepper.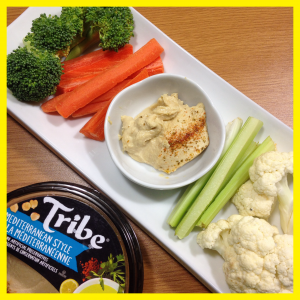 3. CRUDITES
This one is really simple and makes a great snack. I cut a bunch of carrots, cauliflower, broccoli and celery into bite size pieces. I store them in the fridge and nibble on them with humus when I need a snack.
4. JUICES
I love making my own juice. I use a Breville juicer which is easy to assemble, use and most importantly is easy to clean. It is the same juicer used by Joe Cross in Fat, Sick and Nearly Dead. I'm currently obsessed with juices with skin benefits like this Acne Zapping Juice.
5. SMOOTHIES
I make more juices then I make smoothies but there is a smoothie that I can't live without. It does wonders  for skin, hair and nails. It's Kimberley Snyder's Glowing Green Smoothie.
I hope this will help you eat more veggies and have a healthy summer.
Stay Conscious & Chic!

All photos © Fashion With A Conscience. All rights reserved.