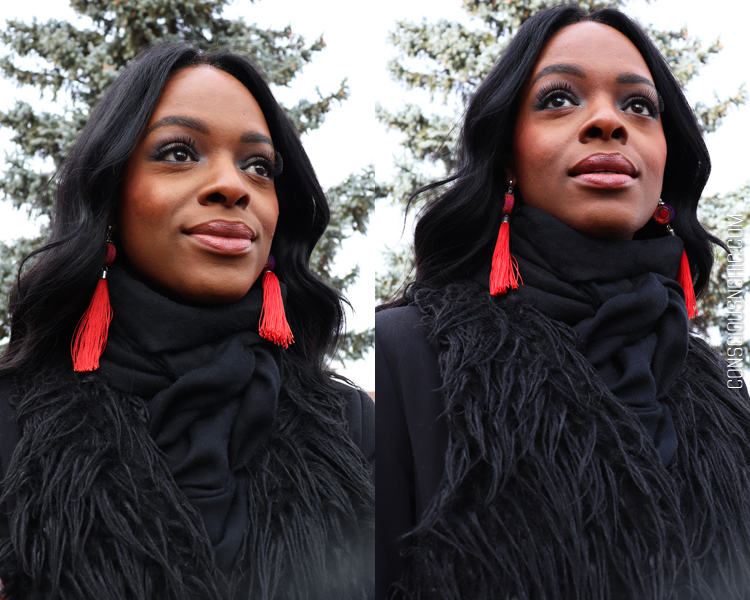 Hello beautiful people, I hope you are enjoying your holiday season.
It is my favorite time of the year for so many different reasons. It is a time when I reunite with people I haven't seen in a while, enjoy delicious food and dress up for so many occasions! Let's face though, as pleasurable as these things can be they can also be extremely overwhelming. That is why I use a few tricks to alleviate my stress, at least in the wardrobe department.  One of the tips I live by is to plan a series of holiday looks in advance and to use accessories to my advantage. Instead of buying new dresses, I spruce up my looks with eye-catching statement jewelry like this pair of Wola tassel earrings. Here I paired it with one of my favorite black dresses and  fur vest over a black jacket.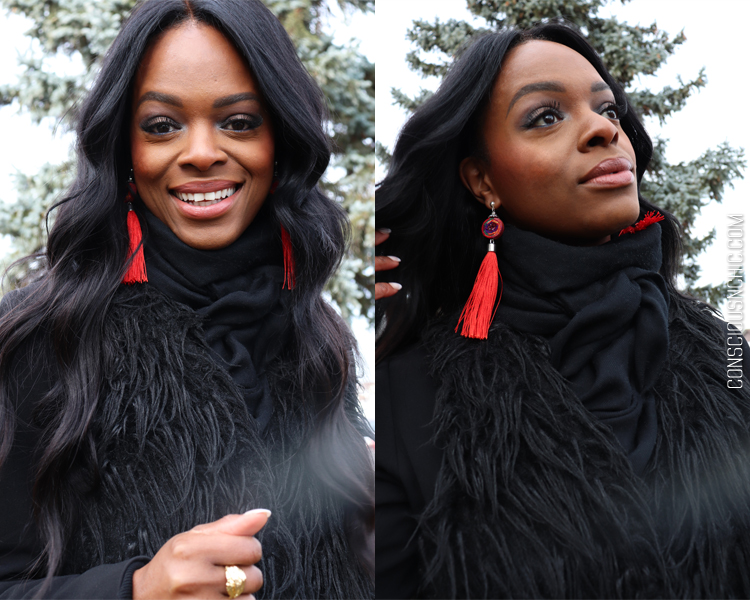 THE CONSCIOUS
Wola means "heart" in the Mayan language which is so fitting because Wola's mission is to give back in everything they do. They bring their philosophy to life by creating beautiful handmade pieces and donating 20% of their sales to sponsor education for kids in need. In addition, their products are handmade by artisans in Guatemala and profits reinvested to keep revenue flowing to the artisans. When purchasing a Wola piece, customers are investing in beautifully handcrafted goods and in the families of the artisans who are often women struggling with hardships such as poverty, single motherhood and lack of education.
THE CHIC
In addition to jewelry, Wola artisans also handcraft small goods such as scarves, bags and kids accessories. The earrings I chose for this look are the Red Colorful Earrings with Guatemalan Fabric and Tassel. They are beautiful, intricate and are not too heavy which is important to consider when shopping for tassel earrings. You can treat yourself to a pair on their website or in stores if you live in Pennsylvania.
If you shop Wola, make sure you share it with me on social media! INSTAGRAM / TWITTER / FACEBOOK / PINTEREST