"Unlike sugar, honey contains proteins, vitamins, and minerals."
I was recently introduced to Wedderspoon, the sweetest sustainable brand – literally! In fact, Wedderspoon is a honey producer which sources the finest and most pristine raw Manuka and gourmet honey in the world from the birthplace of the Manuka flower, New Zealand. In addition to high quality, lick-your-lips delicious honey they also sell accessories and body care made from honey.
Their honey was the first NON-GMO verified Manuka honey in the world. Way to go, Wedderspoon!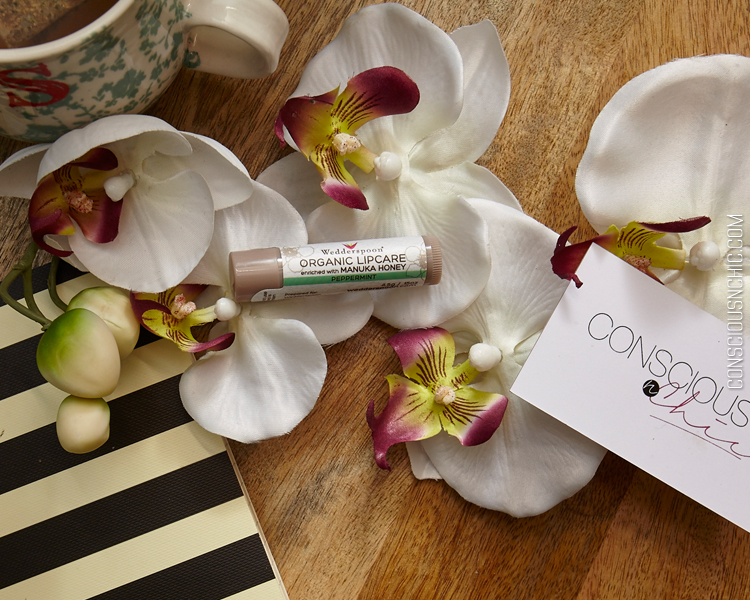 THE CONSCIOUS: Sustainable products free of toxic ingredients!
Aside from being incredibly tasty, Wedderspoon's wide honey variety is also good for your health! The Canada based company is intentional about excluding harmful toxins and dangerous ingredients from their products. They make sure you can feel good about what you put in and on your body!
Knowledge is power.
In the Bee-Aware glossary section of their website, (cute name, by the way), Wedderspoon talks about the dangerous ingredients and toxins that can be found in store-bought honey and how they are not included in any of their products. In addition, Wedderspoon's website also provides information about their beekeeping practices.
Wedderspoon makes being environmentally friendly a priority by reducing the use of electricity in their offices. They also utilize sustainable courier services and energy providers. Their packaging is BPA-free and PVC-free and recyclable after use. They treat their bees with respect and only deliver products that are good for us, the bees and our planet.
THE CHIC: Healthy skin is beautiful skin and vice versa!
Organic Lipcare Enriched with Manuka Honey (Available in peppermint, lavender lemon and coconut lime)
I tried Wedderspoon's Organic Lipcare Enriched with Manuka Honey, Manuka Honey Artisanal Soap, Organic Manuka Honey Drops, Raw Manuka Honey and Raw Wild Dandelion Honey. One of my personal favorites, which I'm going to talk about in this post, was the organic lipcare. It's safe to say that I'm a little obsessed with lip balms. In fact, I keep one in my purse, one on my vanity and one on my nightstand at all times. I moisturize my lips in the morning, at night and also before I apply lipstick! What can I say? I don't like dry lips!
I tested the peppermint and the lavender lemon scents. I enjoyed both of them for different reasons. I've always loved the scent of peppermint whether in tea form, skincare or hair care, so this was no exception. As for the lavender lemon scent, because of the calming properties of lavender, I've been using it at night. From the first time I used this product, I noticed how smoothly it glided onto my lips without leaving any residue or falling apart like some lip balms do at times. I also found the scents to be subtle and soothing.
The lip balms came with a small seal, which indicated that the products were new and weren't tampered with. One of the best things about this lipcare essential was the ingredients list. There were no mysterious components: coconut oil, Manuka beeswax, Shea butter, cocoa butter, vitamin E, Manuka honey and essential oils certified organic by Ecocert ICO. Yes to all this goodness and to keeping our lips kissably smooth because you never know!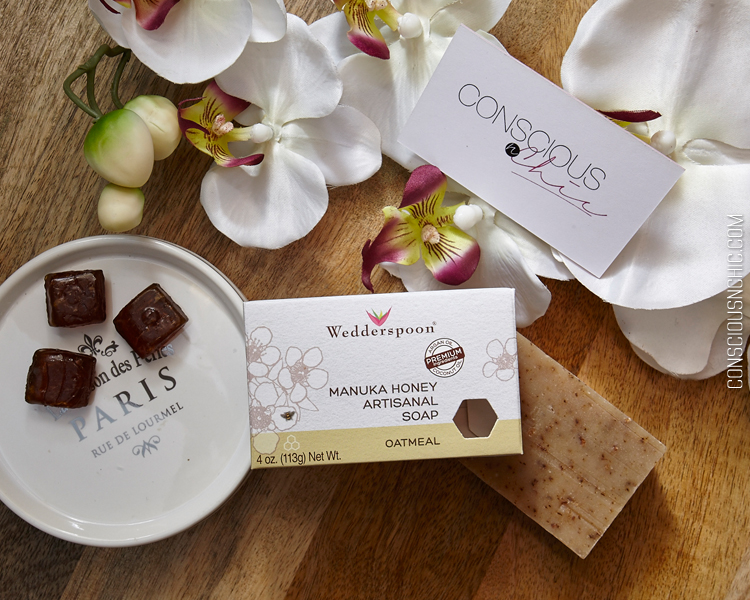 Manuka Honey Artisanal Soap (Available in otmeal, tea tree and lemongrass)
As you know, healthy skin is one of my must-haves and it begins with cleansing. I was hesitant to try Wedderspoon's Manuka honey artisanal soap at first because most often than not soap bars can be quite drying. I don't believe soap should be harsh, stripping or leave skin dry and cracked. Ain't nobody got time for that! I was happily surprised when this soap left my skin clean and smooth. The ingredients in this product worked wonders on my already dry skin: coconut oil, oatmeal along with other natural, and organic ingredients.
Overall with Wedderspoon I can rest easy knowing that the skincare products I am using were made from all-natural ingredients and are there to help improve my skin's health. I also don't have to worry about the environment because Wedderspoon pays special attention to its production process making sure no harm was done to our planet.
Lastly, I also tried Wedderspoon's organic Manuka honey drops, raw wild dandelion honey, and raw Manuka honey. Stay tuned for my thoughts on these products in an upcoming post!
GIVE IT A TRY? YES, I'll give it a try! Wedderspoon Organic Lipcare | Wedderspoon Manuka Honey Artisanal Soap.
If you found this beauty post about Wedderspoon's lipcare and artisanal soap helpful, let me know on social media!

Photo Credit: Ashley Adele Photo.