"Sustainability needs to be accessible and attractive."
Since I've embarked on this ethical living journey, I've had the privilege to meet a lot of fascinating people. But then there are those few truly special ones with whom I've been able to connect on a fundamental level because of our shared values. I've only come across a few of them and every time I do, I instantly know this person is a kindred spirit. Sarah Sproviero is definitely one of them. Like me she is passionate about living a life that feels good and does good.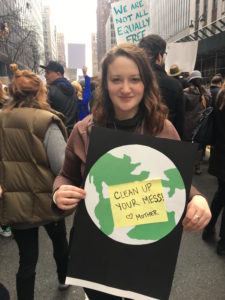 In addition to championing the cause for sustainable living in her own life, she is also bringing it to the masses in a tangible way. She is the founder of Lightfoot Market, a sustainable shopping experience taking place in New York on December 9 and 10th. For more regarding this event keep reading and be sure to check out this post!
I had the pleasure of interviewing Sproviero who recently finished her masters in sustainability management. Here are a few excerpts from my interview with her. 
Interview with Sarah Sproviero (excerpts)
1. Why did you create Lightfoot Market?
A year and a half ago, I was on the phone with my close friend, Isa Wang. We were actually ranting about the fact that there is no marketplace to buy and sell sustainable products easily.
Isa addressed this frustration as a sustainable business owner. He's a founder of The Bower Studio, a design studio, herbal apothecary and gift store located in Pelham, Massachusetts, and has always cared about the impact his products have on the planet.
I was frustrated because as a consumer, I felt paralyzed by the difficulty of making purchases to reflect my values. It is just sometimes too resource intensive to shop with the environment, your health, and the health of underprivileged communities in mind. Being a conscious consumer means reading every tag and label, and staying on top of ever-changing, complicated research about supply chains and chemistry.
Isa recognized a wealth of small businesses like his, who had invested in high ethical and environmental standards. And also noticed that these brands were struggling to find their target shoppers.
We decided right then that we were going to create a solution that brought together sustainable businesses and shoppers to make purchasing based on values easy, accessible, transparent, and desirable. That's how Lightfoot Market was born.
Today, Lightfoot Market is an early stage startup that organizes sustainability markets. By helping both ethical businesses and consumers find each other, we're aiming to make conscious consumerism accessible to all.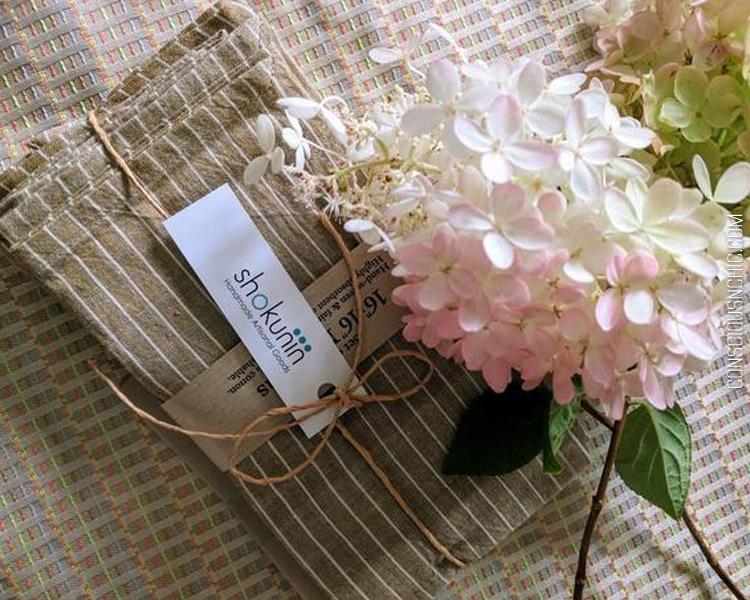 2. Who is this market for?
Right now most of our attendees are people who care about the environment and/or humankind. They may be interested in supporting local brands, buying products made of recycled materials, or helping companies that create economic opportunities for populations in need.
But ultimately, Lightfoot Market is for anyone looking for beautifully curated goods for friends and family (or for themselves!) We believe that shopping responsibly shouldn't be a sacrifice. Our vendors offer beautifully made, quality products that stand apart from the pack for their values.
3. What can shoppers expect to find at the market?
Walk through the doors of Lightfoot Market and you'll find a bustling community of like-minded, passionate people. Previous Lightfoot shoppers reported that the process of shopping at our market alone was educational, because brands were able to talk about their sustainability stories and share ideas. We've fostered a collaborative, engaging environment that we're super proud of.
We bring together sustainable brands, making it easier for people to find ethically-made products from recycled-metal jewelry to handmade surfboards constructed from sustainably harvested wood. We have food and beverages, clothing, accessories, bath and body products, jewelry, home wares, outdoor goods, gifts for children and pets, and technology. Seriously, there's something for everyone. Our holiday market will showcase more than 70 beautiful brands that meet Lightfoot Market's sustainability standards.
Our holiday market will take place on Saturday, December 9 and Sunday, December 10 in Chelsea, New York City. You'll love how easy it is to shop based on your values. Come check us out!
4. Why does sustainability matter to you?
I know the word "sustainability" get's thrown around a lot and it's lost a bit of its meaning. Sustainability at its core are processes that can sustain themselves over time. So in the example of a business, that includes financial sustainability, helping to ensure there's an environment sustained that your business can exist in, and making sure the people within your business are continuously incentivized to work efficiently and stick around. Sustainability is important to me because there are so many things that need to be around for future generations to enjoy.
That's why I want to support businesses that have embedded sustainability into their core when I shop. The reality is that the shopping decisions we make can have a big impact on our communities, our earth, and our society. Even beyond your individual footprint, your purchases are a vote with your wallet for the brands you buy from to grow and succeed. That's why it's so critical that we encourage and support the companies that put in the resources to think about how everything from their supply chain to their manufacturing process and packaging impacts our world.
Learn more about Lightfoot market here.
Happy holiday shopping!