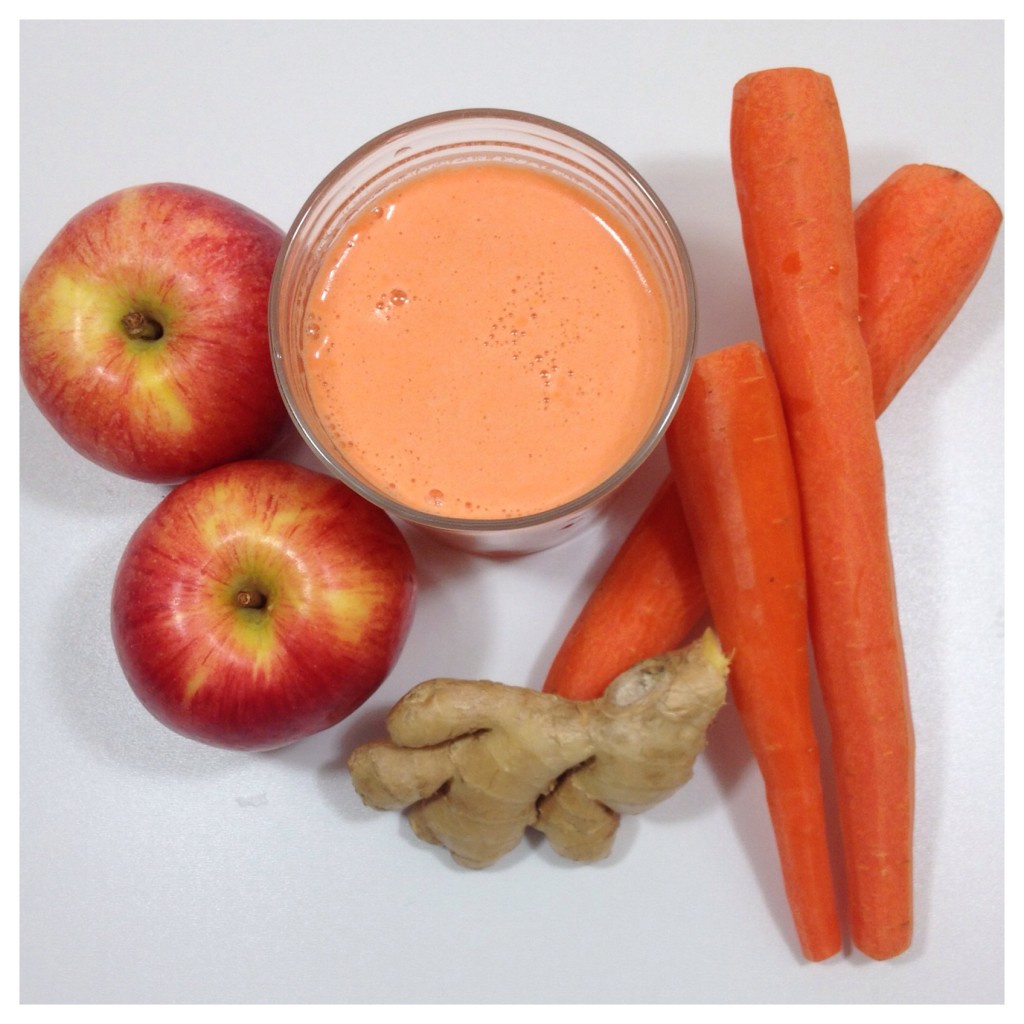 Hello belles!
What better way to start this short week than with a yummy juice recipe. This recipe is great for anyone who wants to start their day with a boost of fresh energy and is looking to achieve clear glowing skin. I struggle with hormonal acne and this juice recipe has helped me clear my skin a lot. Whenever I drink it consistently my breakouts literally shrink before my eyes.
It is really simple and is made of wholesome ingredients which are easy to find in any grocery store. Let me know how it works out for you.
GLOWING SKIN JUICE
Ingredients
2 Apples
3 Carrots
1/2″ Ginger
Directions
1. Using a juicer, process apples, carrots and ginger. Whisk, pour into a glass and drink!
You might also like: JUICING: Quick & Easy Recipe to Boost Your Immune System
Hope you enjoy as much as I do! Stay Conscious & Chic!

Photo: © Fashion With A Conscience. All rights reserved.