I created a new lookbook featuring this two-tone poncho by Indigenous Designs, if you haven't read my review on it yet you can enjoy it here.
The kind folks at Faerie's Dance sent it to me and I fell in love with it. When I ordered the piece at first I wasn't sure whether I would like it or not but I was pleasantly surprised by the quality, feel of the eco-friendly fabric and the fit. This piece is so fabulous and I always get compliments when I wear it.  I created 2 looks to show you how I've been wearing it around town. Hope it's helpful!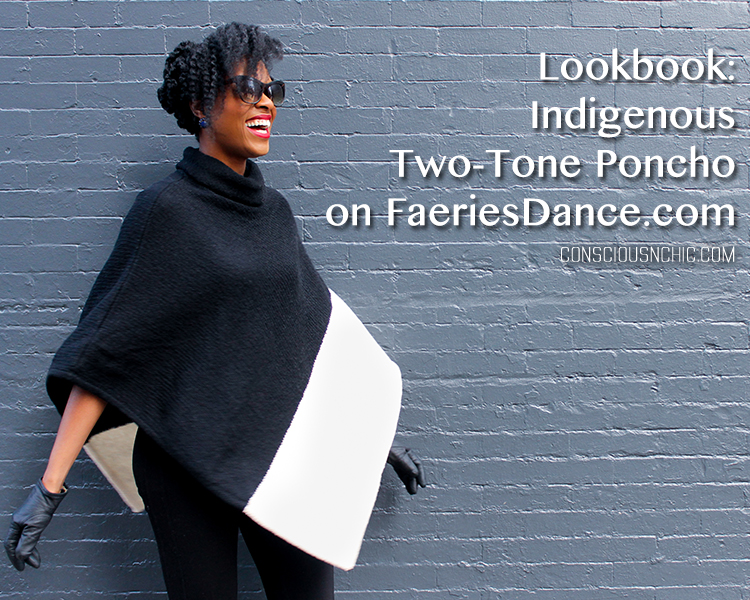 LOOK #1
In the first look, I paired the fair-trade poncho with black leggings, which I seem to be living in these days, black ankle booties and a black top. I accessorized the look with leather gloves, one of my favorite watches from Shore Projects and sunglasses, of course. This look is perfect for strolls on a mild day, you could even wear it on a day out with bae because it's so chic.
LOOK #2
In the second look, I paired the poncho with skinny black jeans and a black turtleneck.  I accessorized the outfit with a navy blue fedora, camel colored belt, sunglasses, two-tone tote bag and equestrian boots. This outfit is perfect for a day out with the family or the girls. It's comfortable enough to run errands and enjoy a relaxed brunch. 


Photo Credits: Dara Freeman.