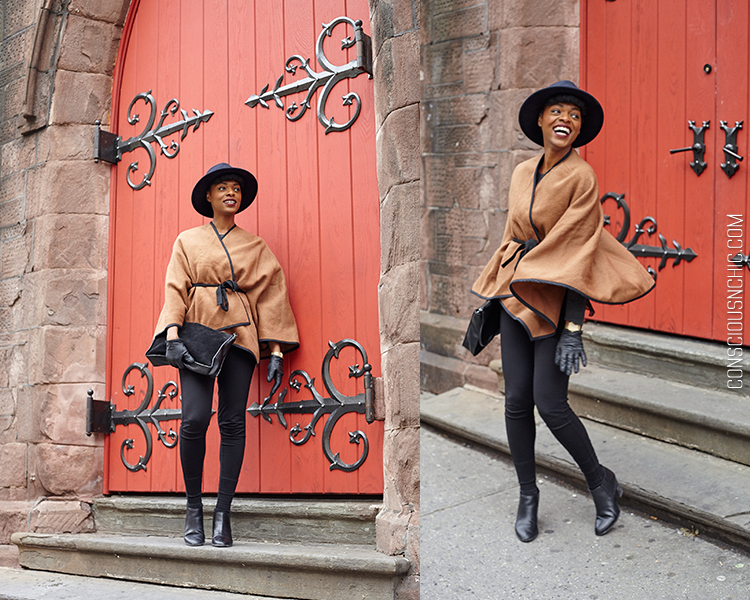 I recently discovered a neat Canadian brand called Vespertine. If you haven't seen my previous post Obsessed: Verspertine's Sustainable Style, check it out. It contains all the information you need to know about the contemporary, sweatshop-free fashion line.
They sent me two pieces that I am absolutely obsessed with. The quality of the materials and the details are what I really fell in love with.  I paired each look with a few staples of mine because the Vespertine pieces provide all drama I need on their own!
LOOK #1 
This cape is perfect for mild fall and spring days. The color is the showstopper and because it's a neutral, makes it really easy to pair. For this outfit, I wore the camel colored cape with my favorite hat, leggings, booties, clutch and leather gloves.
LOOK #2 
This look is easy to transition from day to night. By day, it can be worn with cute flats or booties and by night a sexy pair of stiletto will do the trick! I paired it with black leggings, hat, suede bag and booties.
This brand was launched by Melanie Ferrera and is all about embracing sustainable change and being a woman in this new modern world. These are values we can all get behind!

Photo credits: Ashley Adele Photo.