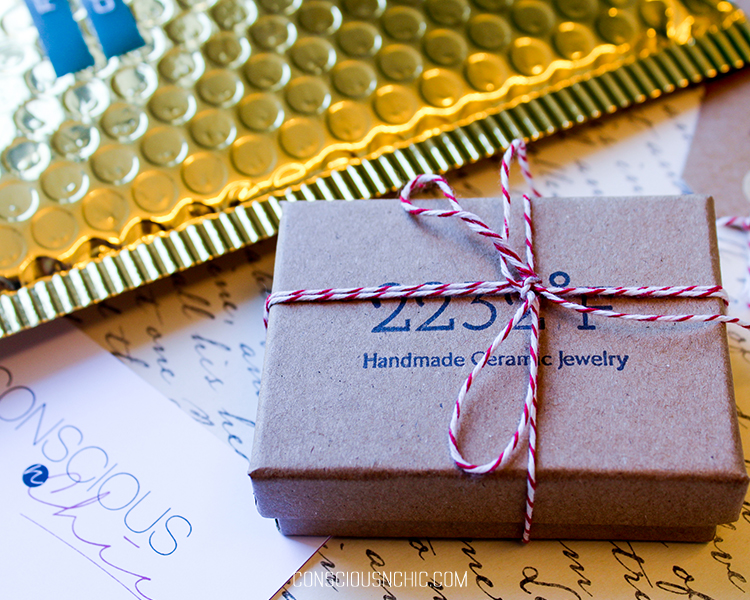 I recently discovered 2232ºF, a Ceramic Jewelry Boutique founded by Tel Avivian artist, Ella Fainaru. The young designer created the brand and named it 2232ºF which is the firing temperature used to harden the clay. Clever, huh!
All the pieces are handmade and crafted to be one-of-a-kind. The 2232ºF online boutique currently carries pendant necklaces in a variety of shapes and colors on silver chains.
As you will discover below, this entrepreneur is not afraid to step out of the mold and get her hands dirty.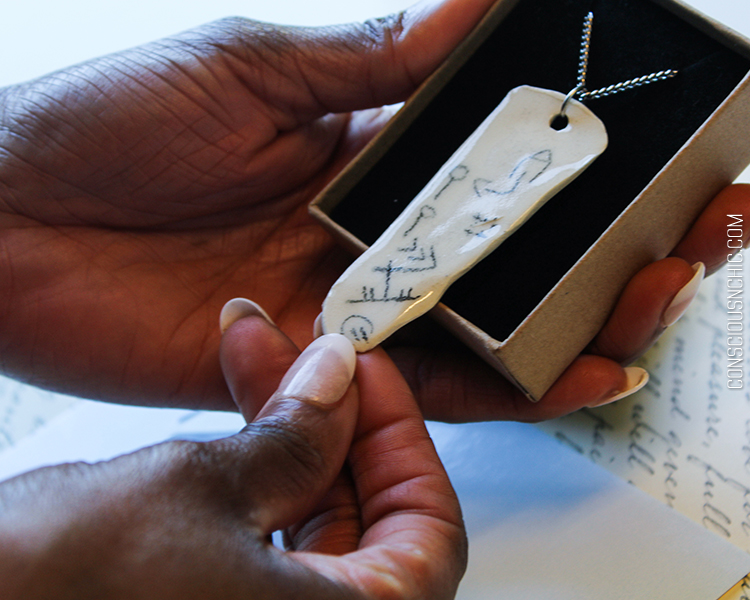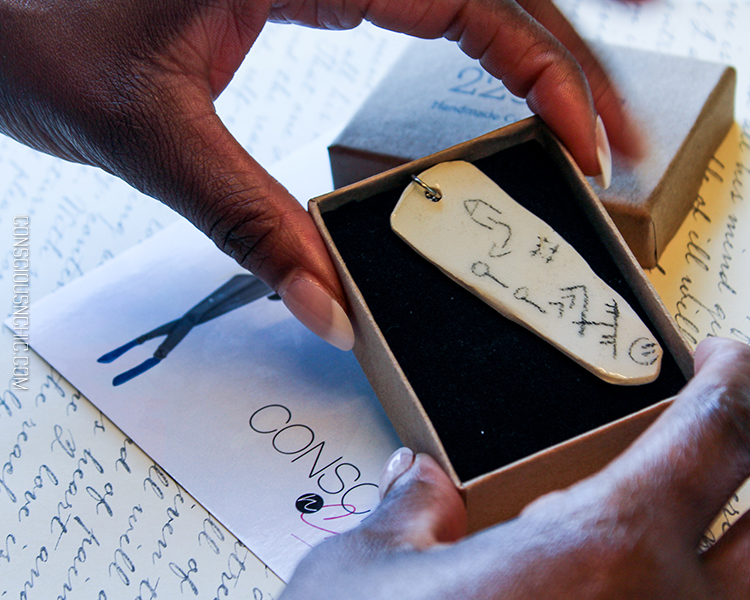 THE CONSCIOUS: Handmade in Brooklyn
Each 2232ºF piece is made from organic clay by hand. The goal? To explore the correspondence between the natural, organic qualities of clay and the human hand. For this, every necklace is sculpted by hand into a unique shape and bears a one-of-a-kind design inspired by Fainaru's favorite pieces of literature.
When purchasing one of her pieces you can feel good, knowing that your jewelry was shaped in the hands of an artist with love.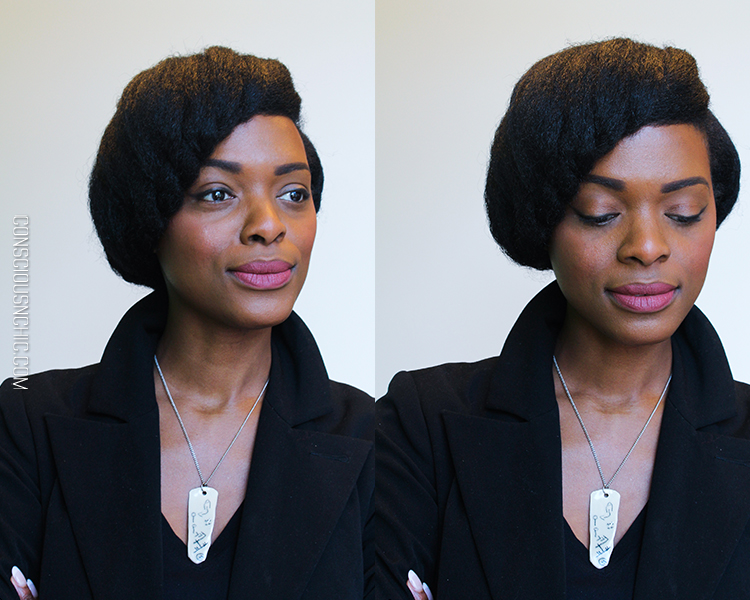 THE CHIC: Wearable Ceramic Sculptures
The piece I am wearing here is the FOREVER OCCURRING | Sebald Ceramic Necklace which was inspired by a quote from W.G. Sebald's novel, Austerlitz:
"They were all as timeless as that moment of rescue, perpetuated but forever just occurring, these ornaments, utensils, and mementos stranded in the Terazín bazaar, objects that for reasons one could never know had outlived their former owners."
As an avid reader, I love how each piece is inspired by literature. Words are very important to me so to know that the piece I am wearing celebrates writing as an art form is the icing on the cake.
When I first put my 2232ºF necklace on, I felt like I was wearing a piece of art because of the care that went into making it and its backstory. For this look I paired it with a black top and blazer. I didn't feel the need to add any frills to this outfit as the necklace itself is a showstopper in itself. I opted instead to keep the look simple and allow the wearable sculpture to shine.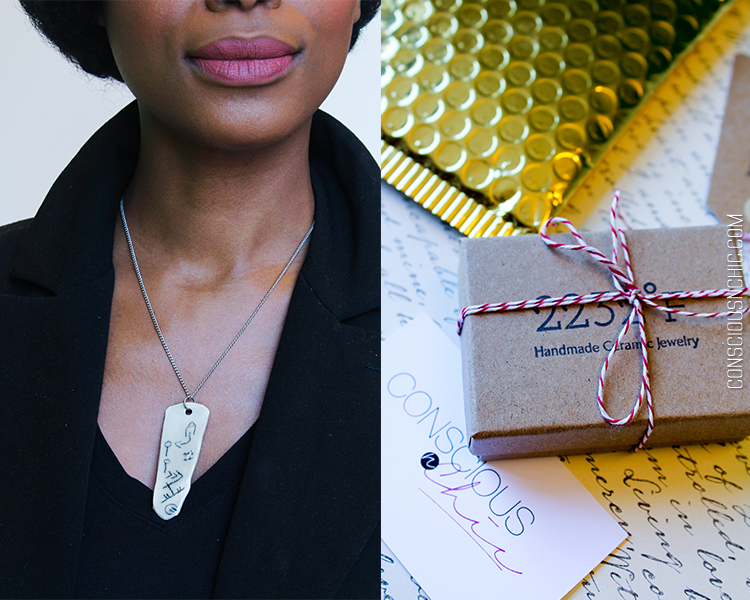 2232ºF necklaces are perfect for the gal or guy who appreciates abstract jewelry and is drawn to the mysterious as each piece is beautiful in its own way. 

Photo credits: Ronnel Cruz