If you love beautiful jewelry and are passionate about connecting with nature this post is for you!
I'm excited to introduce you to the sweetest jewelry brand just in time for the holidays. It was created in 2016 by partners in business and in life, Priscila Barbedo and Fernando Guevara. Together through their brand Simply Nature Bio Goods, they've taken jewelry-making to the next level by crafting beautiful 18k gold biojewels.
"Our company was born out of THE love and passion for each other, which was equally matched by our love and passion for mother Earth and our drive to create a positive impact in our world. Simply Nature was born green, created by truly conscious minds, engaged in the lifestyle of an ethical world. " – Priscila Barbedo and Fernando Guevara
THE CONSCIOUS: Organic biojewels from the Brazilian Amazon.
What are biojewels? I'm glad you asked.
Simply Nature Bio Goods' biojewels are made of plants and trees which in addition to providing the perfect texture to create gorgeous jewelry, also come with medicinal, nutritional and spiritual benefits.
Handpicked by local farmers, the organic materials collected from the Brazilian Amazon are organic and picked in season without disrupting the ecosystem. 60% of the pieces are picked from the ground as they have naturally fallen from the trees because of the wind and rain.
As you would expect, each piece is carefully crafted by local artisans using traditional techniques which preserve the natural beauty of the organic goods. In addition, the artisans do not participate in gold mining. Instead they source the gold used to bathe the biojewels from recycled gold sources.
The entire production process of the biojewels pioneered by the Simply Nature Bio Goods team is certified by the IBAMA (Brazilian Institute of Environmental and Renewable Natural Resources).
The team prides itself for being environmentally responsible, sustainable and particularly passionate about their customers style and health. In fact, Simply Nature's biojewels do not contain nickel or cadmium which are common toxic elements used in the metallization of plated jewelry worldwide. To think that the jewelry we wear everyday could contain cancer-causing metals is unfathomable but true.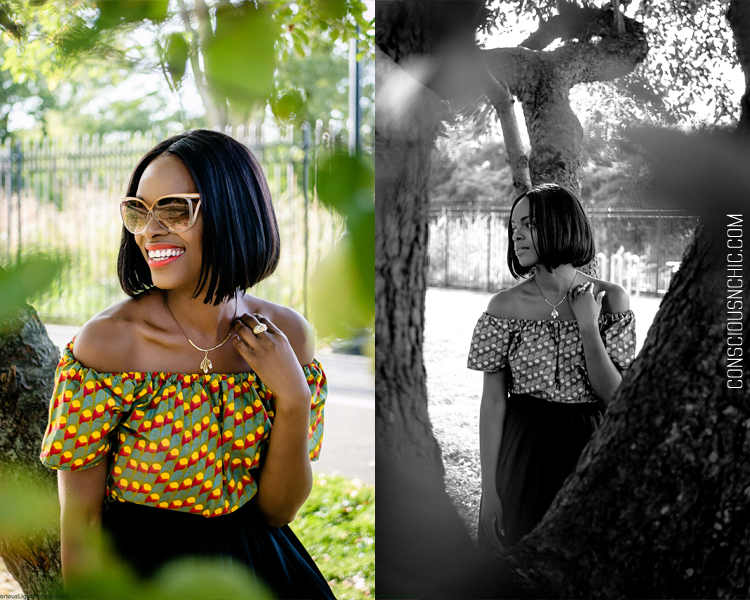 Packaging
If you watch my Unboxing Insta Stories, you know how fond I am of pretty and thoughtful packaging. Simply Nature Bio Goods' packaging is made of 99% recycled eco-friendly materials. It comes fit with care instructions, a certificate of authenticity and an info card sharing specific characteristic of the chosen plant for the piece. In addition, they also include decorative seeded paper which you can plant, water and grow pretty wildflower at home. How Conscious & Chic is that?
Giving back
Barbedo and Guevara are members of the Seeds Savers Exchange program, a non-profit organization that conserves and promotes the United States' endangered garden and food crop heritage for future generations by gathering, growing, and sharing heirloom seeds and plants.
In addition, for the upcoming holiday season they will be setting aside $3 from each sale to gift sustainable goody bags to homeless people in their community.  This is a great way to spread holiday cheer.
THE CHIC: Each piece is unique!
At first, I didn't know what to expect. I feared that, although beautiful, the pieces would be fragile and flimsy. Since, I prefer investing in durable jewelry which can stand the test of time, I was pleasantly surprised by the quality and sturdiness of the necklace and ring I selected.
In addition, each piece is one-of-a-kind like in nature. No two leaves, seeds, branches or fruits are exactly alike. This makes for a beautiful variety to choose from. Since they are made of organic materials you should avoid getting chemicals on them or getting them excessively wet.
Now, on to the looks I created with the Arruda Necklace and Tuia Ring. I chose a few of my favorite transitional and fall pieces of the moment both old and new. For the first look, I really wanted the necklace to shine so I opted for an off- the-shoulder top in vibrant colors and a high-waisted black skirt. I accessorized the look with my favorite vintage sunglasses and one of my favorite woven basket bags.
Second, because I am a city girl after all, I created a city-chic look fit with all the fall essentials.  I paired the Simply Nature Bio Goods Arruda Necklace and Tuia Ring with a vintage raglan sleeve trench coat, black leggings, vintage sunglasses and gorgeous boots which I can't wait to share with you in an upcoming post. You will have to patiently wait for that one!
If you are looking for beautiful feminine jewelry to add to your collection or to gift to a special someone Simply Nature Bio Goods' biojewels are sure to please!

Photo Credits: Glorious Light Photography.