Obsessed: Lavanila Laboratories Pure Vanilla Fragrance
"The world is complicated enough; your beauty regimen shouldn't be." – Lavanila Laboratories
If you love to smell good like I do, this post is for you. It is featuring Lavanila Laboratories, a beauty brand with body care products that will leave you smelling as delicious as dessert! And who doesn't like dessert?
Lavanila Laboratories was founded by Danielle Raynor who was searching for "products made from skin-loving, vitamin rich ingredients and products free of harsh, potentially toxic chemicals." So she took it upon herself to create a new generation of healthy beauty products that would be better, safer and smarter. The Lavanila Laboratories line includes healthy fragrances, body scrubs, SPF, body butters, body oils, body wash and deodorants.
Note that I will be reviewing the latter in an upcoming post.
Lavanila Laboratories products are:
Hand crafted,
Rich in healthy ingredients,
Sustainable,
Cruelty-free,
Free of Parabens, Petrochemicals, Phthalates, Propylene Glycol, Mineral Oils, Silicone, Synthetic Dyes, Synthetic Fragrances, Chemical Sunscreens, Sulfates or Aluminum.
100% recyclable.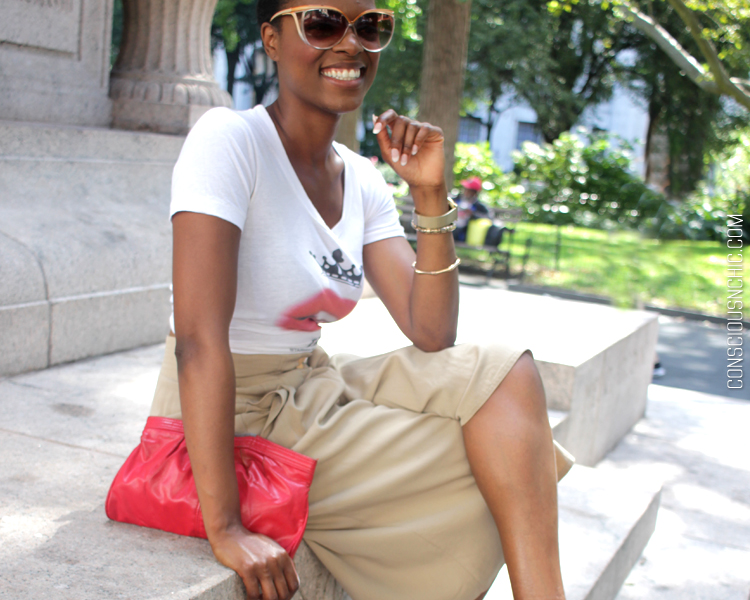 I had the pleasure of trying Lavanila's Pure Vanilla fragrance and I loved it! The delicious smelling fragrance was sweet, soft and quite comforting. I don't tend to like vanilla scented products but the natural vanilla planifolia used in this fragrance was refreshing unlike synthetic vanilla.
"We uniquely infuse organic sugar cane alcohol with exotic essential oils and skin pampering botanicals for 100% healthy, gorgeous and authentic expression of nature."
Lavanila fragrances are handcrafted and made with all-natural and organic ingredients from all over the world. I love how this brand takes our health seriously and doesn't use the harmful chemicals traditional perfumers tend to use.
Lavanila fragrances come in eight different scents: Pure Vanilla, Vanilla Coconut, Vanilla Grapefruit, Vanilla Lavender, Fresh Vanilla Lemon, Vanilla Summer, Vanilla Passion Fruit and Vanilla Blackberry.
"We bear an environmental and social responsibility to ensure that they are harvested ethically and sustainably." – Lavanila Laboratories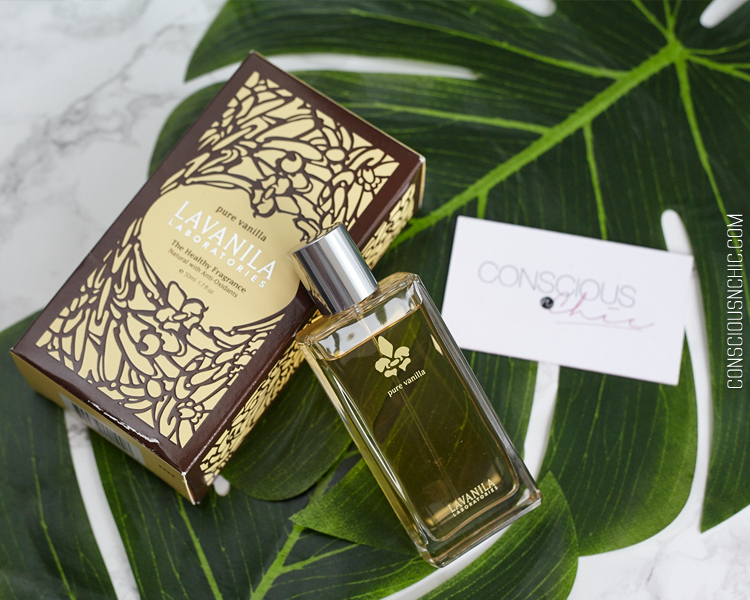 REVIEW CRITERIA
Performance – Dries quickly, is long lasting and a little bit goes a long way.
Scent – I'm not usually a fan of vanilla but this natural option is truly delicious.
Ingredients – Formulated with all-natural, quality ingredients like Madagascar vanilla, tonka bean, rich heliotrope, organic sugar cane alcohol with pure essential oils and antioxidants.
Packaging – 100% recyclable product. For every order placed on the Lavanila Laboratories website a tree is planted. Learn more about their plant a tree initiative here.
Whiff – This is an important criteria because the people around you should love how you smell almost as much as you do if not more! I'm happy to report that the Lavanila's Pure Vanilla Fragrance was whiff approved by my loved one.
In addition to the full size bottle (1.7 fl. oz.), I carried a travel-size roller-ball of the same scent in my purse. It was perfect for my travels and to freshen up throughout the day. It was also a lifesaver on days when I honestly forgot to wear perfume which, unfortunately, happens more than I'd like to admit.
I really enjoyed this fragrance and will continue to wear it. I highly recommend it for all you vanilla lovers out there.
Knowing that your fragrance was formulated to improve your health and your skin is something you can feel good about. You'll be glad you tried it!

PC: Jonathan Early & Ashley Adele Photo.