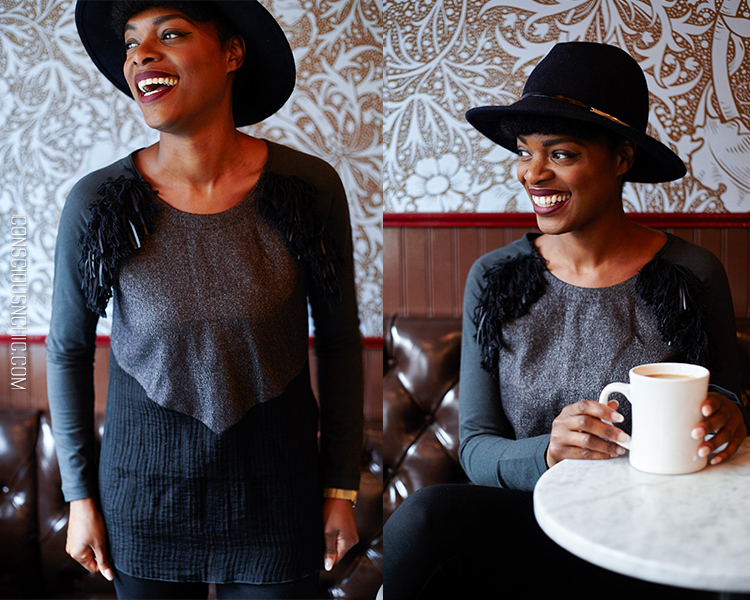 You all know how much I love flaunting a cute outfit I can feel good about where it came from. Recently, I discovered another amazing ethical fashion brand, with adorable clothes and accessories. Vespertine is a Canadian, contemporary women's fashion line, selling beautifully created products, always keeping a conscious outlook on sustainable fashion.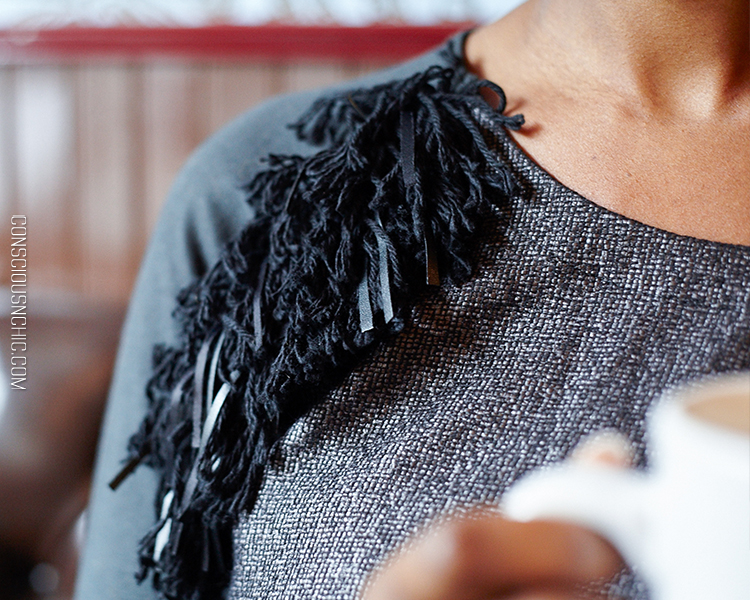 THE CHIC: Unique Styles
From beautiful blouses, t-shirts, and jackets, to dresses, skirts, and many different accessories, Vespertine offers a good variety of contemporary fashion items. I absolutely the top and cape I received. The top's details and multi-textured style is so different and chic. The cape's material is so soft and the cut although simple is high impact. I would definitely recommend every conscious fashionista to take a look at their collection.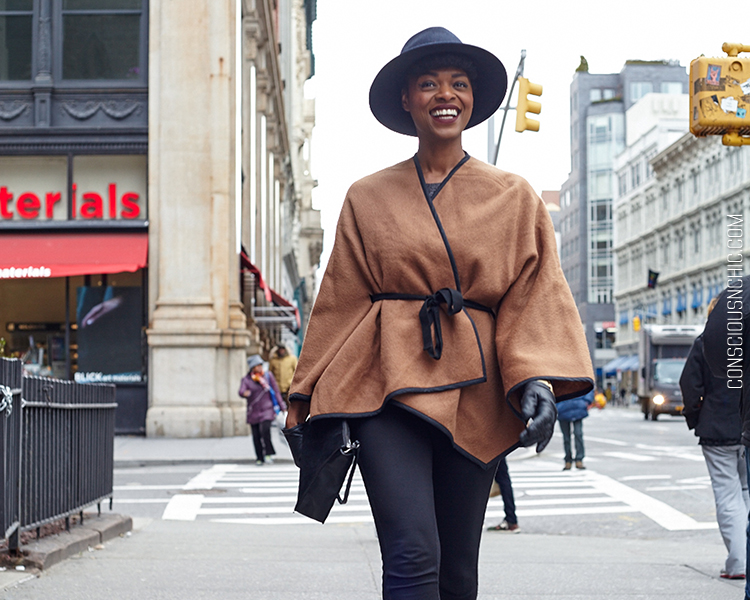 THE CONSCIOUS: Sustainability is major key
Vespertine's website provides its users with plenty of knowledge about the ethical and sustainable fashion world (FAQ), which is really useful for those who are new to ethical fashion. All of their items are produced in Toronto, in-house at sweatshop-free facilities, and are made from only eco-friendly fabrics. They go above and beyond and strive to offer items that are completely sustainable to their customers. Also, Vespertine is a member of Fashion Takes Action, a non-profit organization which works with industry and consumers, with the goal to shift behavior toward more positive social and environmental impacts.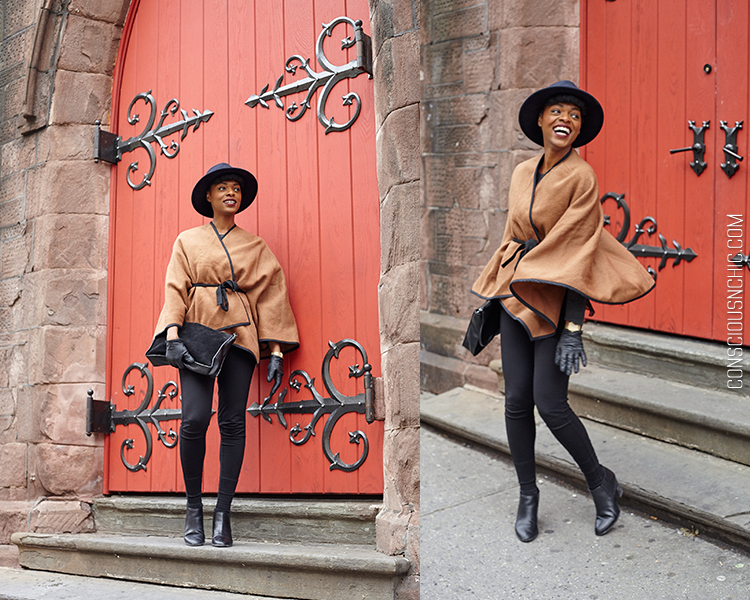 [MORE PICTURES]
If you are looking for a unique style made from natural, sustainable fabrics you definitely need to check out this brand ASAP. I know I feel fabulous in these clothes, and you will too.

Photo credits: Ashley Adele Photo.