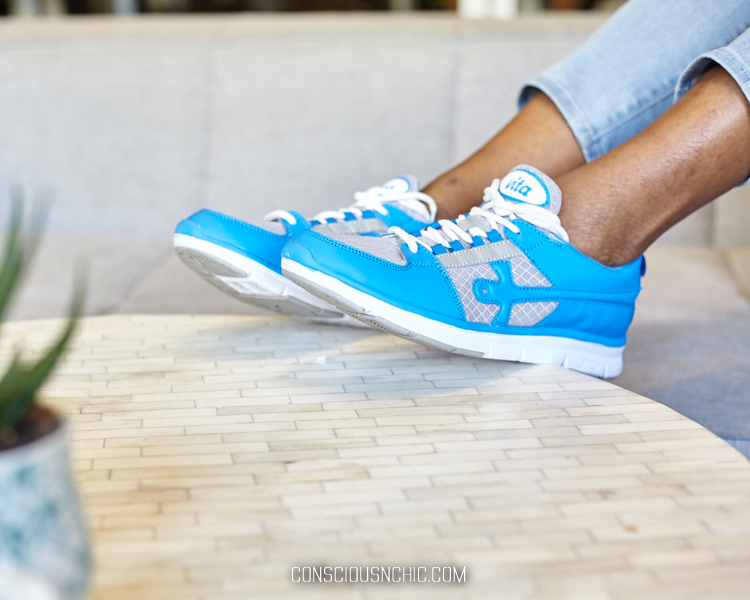 At Conscious & Chic we don't believe in buying expensive things just for the sake of it. That's why we focus on featuring quality products that are fairly priced and spread goodness around the world. Nowadays, quality sneakers can easily cost over $100. When Daniel Abaraoha founder of Vita Shoes reached out to me about a collaboration and introduced me to their sneakers priced at only $40, I couldn't believe it.
THE CONSCIOUS: Profits are donated to people in need
Abaraoha created Vita Shoes while he was still in college in his home of Texas. His goal: sell quality sneakers that are as affordable as they are stylish and give back. He wanted to use his passion for designing sneakers to meet the needs of the poor throughout his community and beyond. Right now, Vita Shoes focuses on helping homeless shelters across the country by donating 10% of the retail price of each pair sold.
"This idea initially sprung from a childhood dream to create a shoe brand like this when my family couldn't even afford a decent pair of shoes. Even with own low-income status, I felt that I could do more than just a summer mission trip with my church so I created Vita as a way to combine my passion for shoes with service." – Daniel Abaraoha, Vita Shoes Company Founder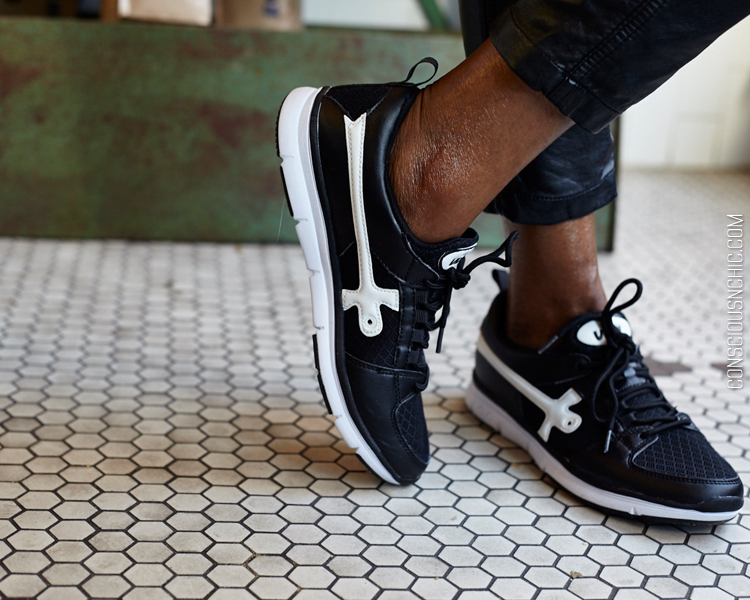 THE CHIC: Athleisure trend is in
I usually only wear sneakers to workout but after getting my Vita Shoes, I had to rethink that decision. They are so comfortable and easy to style that now you can catch me sporting a pair to run errands, go for a stroll in the park and even hang out with friends.
They come in three color-combinations: red /white /grey, blue /white /grey, and black /white. I love the color combination I received. The first one can give a simple outfit a nice pop of color while the blue combination is fresh and easygoing, perfect for spring and summer. The black /white combination being the most neutral, can be worn with a wide array of casual outfits. And with the athleisure wear trend (athletic wear meets leisure wear) being on the rise, these sneakers are definitely something to consider, not to mention, how budget-friendly they are!
Upcoming: I created 3 looks with my Vita Shoes to show you how I paired each color-way. Stay tuned for that!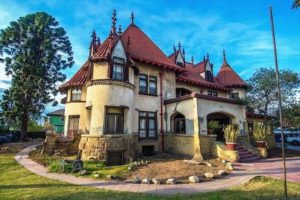 Vita Shoes made their first donation of over $1000 to the Austin Street Center, a homeless shelter in Dallas. This donation provided people in need with food, medicine and supplies.
They recently began supporting Casa Libre, in Los Angeles, a shelter that takes in immigrant youth and gives them a home, assures education, and assists them with their immigration process. Vita Shoes is planning to use a portion of the profits from every pair sold to put on an art show as well as a mentorship program for their residents. The art show is set to take place in August of this year and to also provide scholarships for the students to go to College.
I love this company's vision and am obsessed with my Vita Shoes. They've officially turned me into a sneaker wearer. I highly recommend you check them out!

Photo Credits: Ashley Adele Photo.