So soft, comfortable & chic! 
I am so excited to share this eco-friendly brand with you because I know you will LOVE it! Faerie's Dance is an online shop where you can find a great selection of clothing, created from environmentally sensitive fabrics and low-impact dyes. Besides from the average tee shirts, Faerie's Dance also resells tank tops, sweaters, bras, thongs, bikinis, socks, pants, skirts, shorts, necklaces, earrings, bracelets, and rings! The website also has a men's section with pants, shirts, tees and underwear. So you and your loved ones can dress sustainably and trendy together!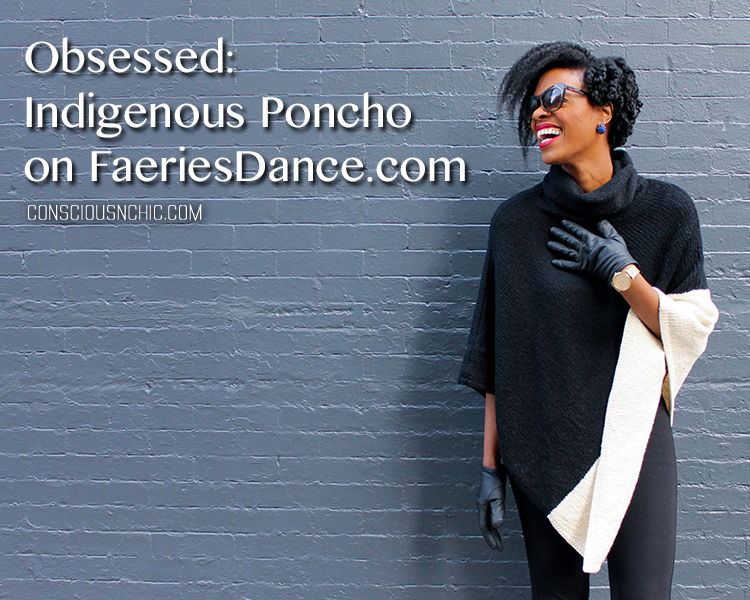 Faerie's Dance sent me a beautiful, fair-trade poncho from Indigenous Designs that I am absolutely in love with. Super cozy and warm, it's black and white and is so easy to throw on with a pair of jeans or leggings and completely dress up an amazing outfit. Aside from the sustainable fabrics used to make this product, I feel great about wearing this piece. Everything made by this brand is on trend and comfortable. The quality is great and I would love to try out more of their items! There are so many to choose from!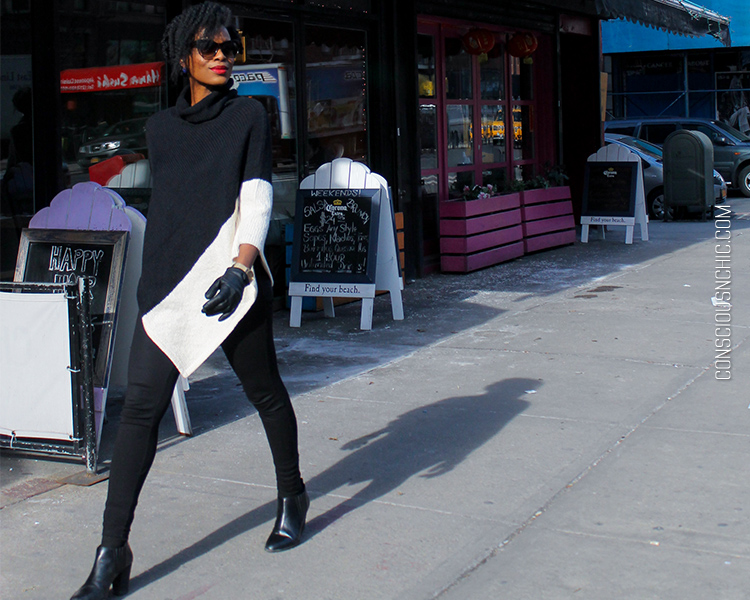 THE CONSCIOUS: Sustainable fabrics and packaging!
Faerie's Dance makes sure that all of the brands they carry are produced with the use of environmentally sensitive fabrics and low-impact dyes, sourced from manufacturers who pay special attention to ensure that all workers are treated fairly and are in a safe environment. In addition, 100% post-consumer recycled paper is used to print their invoices, and boxes and packing materials are reused for shipping purposes. This company really cares about our earth and thinks very ethically.
Aside from being very sustainable, this company prices their products below the standard retail price suggestion. For example, this poncho retails for $135.00 on faeriesdance.com which is a steal when you consider the fabric, quality, and production. Amazingly, there is one more conscious benefit that this company gives: Faerie's Dance has an extensive charity program where they donate 1% of their gross income to charities that are protecting our natural world.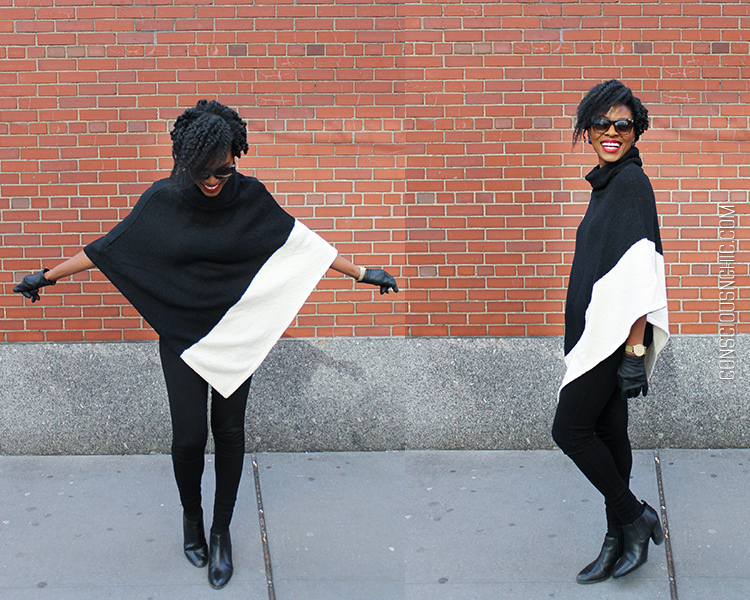 THE CHIC: So many styles to chose from.
Most sustainable fashion companies offer limited choices of styles for their products or only offer one strict type of product. That is not the case with Faerie's Dance. As mentioned before, you can create an entire outfit including accessories by shopping on this website. There are so many styles to chose from for each specific garment category. They have very trendy knit tops, bikinis, and sweaters.
I created 2 looks using this poncho. Check them out and let me know what you think.
Shopping on FaeriesDance.com is definitely feel good shopping!

Photo Credits: Dara Freeman.