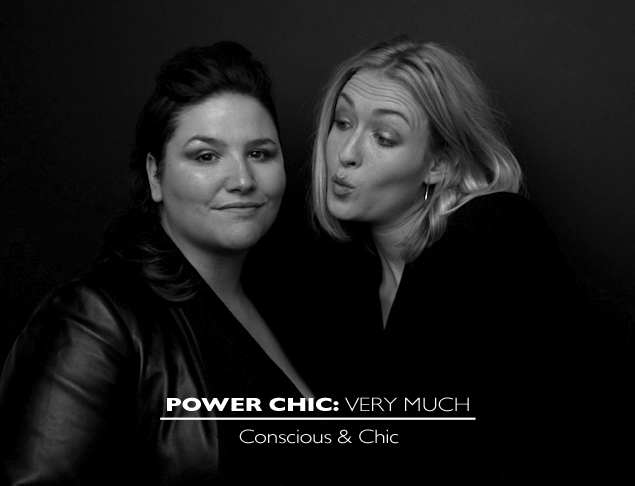 If you've ever desired to launch your own styling business this interview is for you.
Meet Sarah Laroche and Chanelle Riopel, 2 Montreal-based fashion stylists. Riopel is from a small town in Quebec called Masson-Angers but always had an eye on the big city. She finally moved to Montreal at the age of 17 to study fashion marketing. Along the way she met Laroche, a native Montrealer with a background in photography, art and cinema. Their relationship which started as a mentorship quickly blossomed into a business partnership.
"Â When I discovered Chanelle, I fell in love with her vision and values of work. It went really naturally for me and it was important to present ourselves as business associates." said Laroche
Together they created the powerhouse styling firm: VERY MUCH. They work with photographers, art directors and companies alike. Laroche and Riopel can turn around up to 200 looks in a week which is no small feat. To do so they work with a big crew of assistants. The dynamic duo prides itself on the originality and edge they bring to every mandate proving that 2 is indeed better than one.
"When we finally decided to make our association official, we wanted to present ourselves as a single entity and defined what was "us" beyond the I. So VERY MUCH is kind of our personalities combined." said Riopel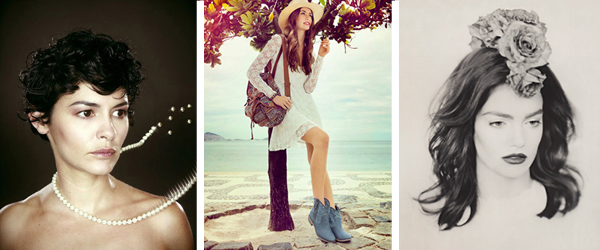 FWAC: What's the most valuable life lesson you've ever learned?
S.L.: When I started in this industry I promised myself to stay close to my values and be the most authentic person I can be, even if it's sometimes an industry of superficial connections… I always stayed me, basically because I don't know how to be someone else.
C.R.: To listen to what we want, despite what everybody thinks of it. This is probably why I'm a stylist now… Because if I had listened to what people said about it, I would probably be an architect. 😉
FWAC: What would you say to someone who would want to follow in your footsteps?
S.L.: I suggest to be patient, very patient. The road can be rocky, but it's all worth it at the end. If you quit you will never know what the future holds for you.
C.R.: To be perseverant and to invest in your job at all points: time, money, business relationship, etc. Someday it will pay off… Be patient!
FWAC: If you weren't styling what would you be doing?
S.L.: I would be a florist… Each week, I buy a fresh bouquet of flowers and truly enjoy the beauty of most of the florist boutiques. What's not beautiful in a store full of fresh flowers??? Or have a Bed and Breakfast, own a boutique with wonderful items, be an art buyer in a publicity agency… Well… I would definitely be somewhere enjoying myself, like I enjoy myself every day.
C.R.: Probably an architect… I have a very strong logical-mathematical side. I really like good and functional design. I went to Copenhagen a couple of weeks ago and I did enjoy their thinking and vision, all driven by good design. The architecture is simply amazing and I completely fell in love with the Louisiana Museum (who is a piece of architecture on its own)!
F.W.A.C.: What are some of your greatest accomplishments?
S.L.: What I am the most proud of is the fact of having kept most of my clients for almost my entire career…It's kind of fascinating…I really have a tendency to keep all of my clients and evaluate with them, which brings a nice value to our relationship and profound work connection.
C.R.: VERY MUCH is probably my greatest accomplishment… To have such a promising company, to be able to work with very talented people and all this at the age of 25… I'm very proud!
F.W.A.C.: Do you have a cause that is dear to your heart?
V.M.: The only cause that we are really in is culture and art. It's almost a cause because of the lack of resources and money is sometimes ridiculous…We give a lot of her time to help the newcomers and artistic pro bono project.
F.W.A.C.: Is there anything you would like to say to my readers?

V.M.: Think big and kick some ass!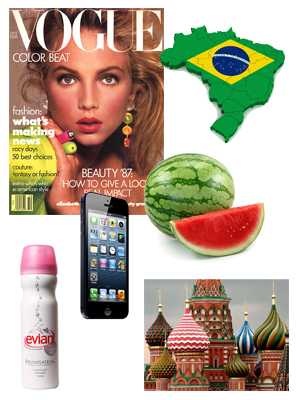 LAROCHE'S FAVORITE THINGS
Food? Watermelon & mint
TV Show? Twin Peaks from David Lynch
First Fashion Mag you've ever read? Vogue around 1987, I was 10…
Movie of all times? The Fearless Vampire Killers from Roman Polanski
Breakfast? Mango smoothie & peanut butter french toast
Beauty Must-Have? Evian spray water and my all time secret beauty skin, natural rose-water that I put on my face since I was young…( The regular brand that you can buy at the grocery store at 3$, nothing special)…It makes your skin perfect and so fresh!
Cities / Countries you've visited? Brazil, Mexico, Italia, Spain, France, Uk, United-State, Cuba, Bahamas, Colombia, Tunisia, Iceland, Saint-Martin , Dominican Republic…
Cities / Countries you want to visit? Japan , Russia, Bulgaria, Peru, Indonesia…The hole world…
Team iPhone or Android? iPhone all the way!!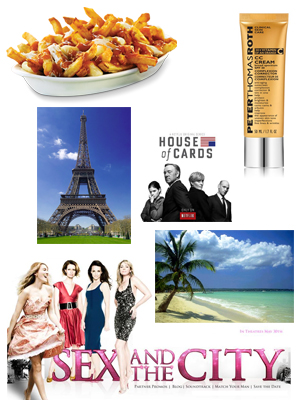 RIOPEL'S FAVORITE THINGS
Food? Midnight poutine! (the later the better!!!)
TV Show? House of Cards and the "non" original classic… Sex and the City! I If I haven't seen them a million time, I haven't seen them once!
First Fashion Mag you've ever read? Vanity Fair
Movie of all times? Family Stone. The Holiday classic! Makes me cry every time!
Breakfast? I don't eat breakfast. I know! Bad girl…
Beauty Must-Have? Peter Thomas Roth CC cream. Miracle!
Cities / Countries you've visited? Paris, Copenhagen, Brazil, United-States, Hawaii (not US to me), Mexico, Jamaica
Cities / Countries you want to visit? All the world of course, but Chicago and Melbourne are the next on my list!
Team iPhone or Android? Andro what? iPhone baby!
Stay Conscious & Chic!