If one of your New Year's resolutions included getting more sleep, this post if for you. I think it is fair to say that most of us strive to get that perfect, uninterrupted 8-hour beauty rest each night. We try different nighttime routines, sleeping apps and meditation techniques to prepare our minds for sleep.  In addition to our state of mind, however, there are many physical factors that contribute to can affect our sleep including the mattress, blanket, bedroom temperature and pillow we sleep on. 
Because a good night sleep is essential to a healthy lifestyle, I do my best to get 7 hours of uninterrupted zzz every single night. To ensure this happens, I sleep on a cashmere top mattress and use a warm and soft comforter. The latest addition to my beauty sleep trifecta is my new favorite pillow: the Core Natural Foam Pillow by EcoSoft. It's eco-friendly, sustainable and the most comfortable pillow I've had the pleasure of sleeping on. It is part of EcoSoft's line of plant-based, sustainable memory foam pillows!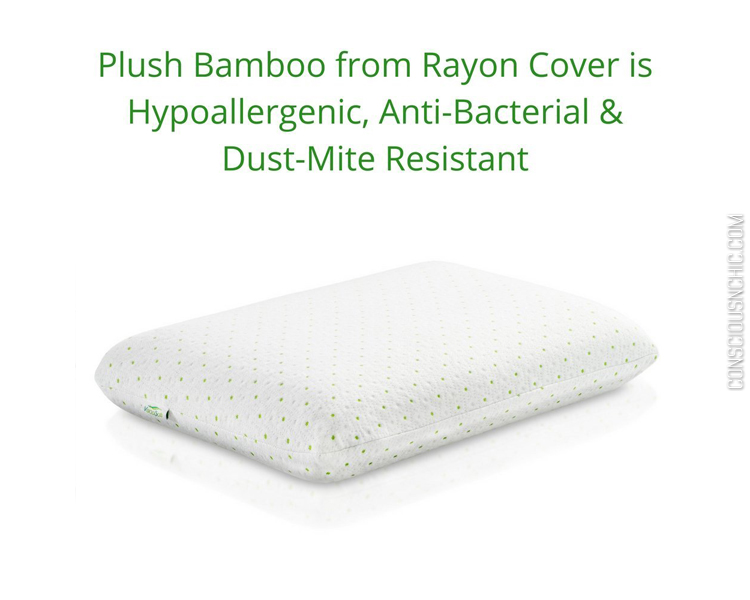 THE CONSCIOUS: Plant-based comfort!
In addition to being made from plant, tree and soy-based foam the Core Natural Foam pillow is hypoallergenic, moisture wicking and anti-bacterial. It is carefully made in the USA and comes with a washable bamboo cover.  EcoSoft also uses environmentally friendly practices to produce their pillows. They aim to reduce their carbon footprint and overall use of natural resources. They source sustainable, renewable materials, making the EcoSoft pillow an ideal purchase for our conscious and chic family.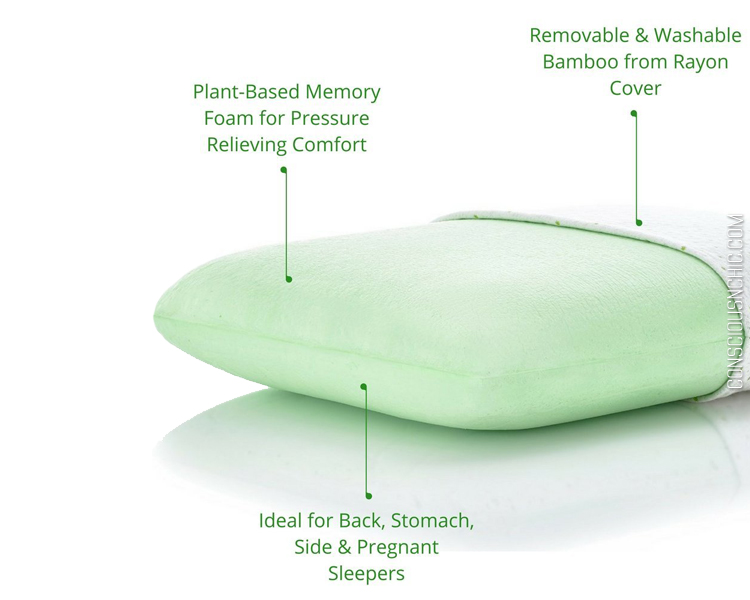 THE CHIC: Not only good for sleep!
The Core Natural Foam Pillow is available in standard (24″ X 16″) and queen size (27″ x 18″). The queen size is great for people who like sleeping on thick pillows. I prefer thinner pillows but I've enjoyed sleeping on it as well as watching TV and working on my laptop because it provided the ideal support for my back, neck and head. In addition, it is made of pressure sensitive molded memory foam which is naturally cooler than traditional memory foam and is simply so comfortable.
EcoSoft offers three sustainable pillows: the Core, Contour and Fusion. Each of them is made ethically without the use of any harmful chemicals. I recommend you give them a try especially the Core Natural Foam Pillow which is ideal for people who sleep on their side, stomach or back as well as pregnant women. Lastly, EcoSoft products come with a 3-year limited warranty and 30-day money back guarantee so you can try them risk-free.
Here's to a more sustainable and comfortable night sleep! If you decide to give it a try or have more questions, feel free to reach out to me on social media. Facebook / Twitter / Instagram