It all began when, as a Fashion Design Graduate from LaSalle College, Kathleen Elie knew her career path was to become a fashion designer. After spending time in impoverished areas in Haiti and working in the fashion industry for over 5 years, she had a change of heart and decided that her career would transcend creating beautiful clothes– she wanted to share her knowledge of what was happening around the world to garner much needed awareness for the people who were bringing social good into the fashion industry. Combining her passion for fashion, empowerment and love of writing, Kathleen decided to create a digital platform that would bring a social and ethical awareness to fashion. And so, her first socially conscious website Fashion with a Conscience came to life.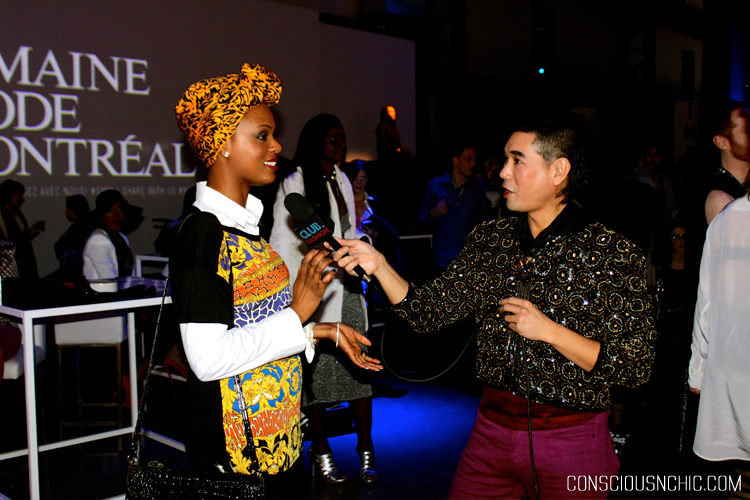 As the founder and curator of Fashion with a Conscience, Kathleen was able to give an ethical voice to fashion by speaking to and writing about a variety of hard-hitting and light-hearted topics alike.
Having earned a Bachelors Degree in Business Administration, Elie has a keen understanding of marketing, production and the financial and social impacts of manufacturing in international markets. She has led workshops on labor trafficking, sustainability, consumerism and social responsibility. She also enjoys educating people in all things fabulous: fashion must-haves, styling tips, healthy body image and women empowerment.
After over seven successful years and positive feedback, Kathleen made the decision to grow the name of her brand to Conscious & Chic to reflect the evolution of the content being shared. Through her growth, she realized that her followers not only wanted to invest in ethical fashion but also wanted to be naturally beautiful, eat healthier foods and enjoy an all-around holistic lifestyle.  So, she began to incorporate food and travel.

Kathleen has created Conscious & Chic to support the journey of those looking to make the world a better place. Visit Conscious & Chic for more information ConsciousNChic.com. it's more than a blog, it's a lifestyle!
SPEAKING TOPICS
Sustainability
Labor Trafficking in Fashion
Women issues & empowerment
Blogging & Platform building
BOOK Kathleen for your event 
Johann Cuervo: Bookings@consciousnchic.com