LET'S START FROM THE BEGINNING: BEST PRODUCTS, TIPS, RESOURCES & ANSWERS TO YOUR MOST PRESSING QUESTIONS
Welcome to Conscious & Chic!
I am honored to welcome you to my site and the Conscious & Chic lifestyle.  Whether you are an ethical living guru, novice or ready to take the plunge, you are in the right place. The Conscious & Chic Chick or Dude…yes I said dude, is stylish, well-travelled, open-minded and socially conscious. We like to have fun, eat good food and have an undeniable joie de vivre, like you!
As I discover new resources, events and grow in my own Conscious & Chic journey, I update this page to keep you in the loop, so refer to it often because the information here is always changing.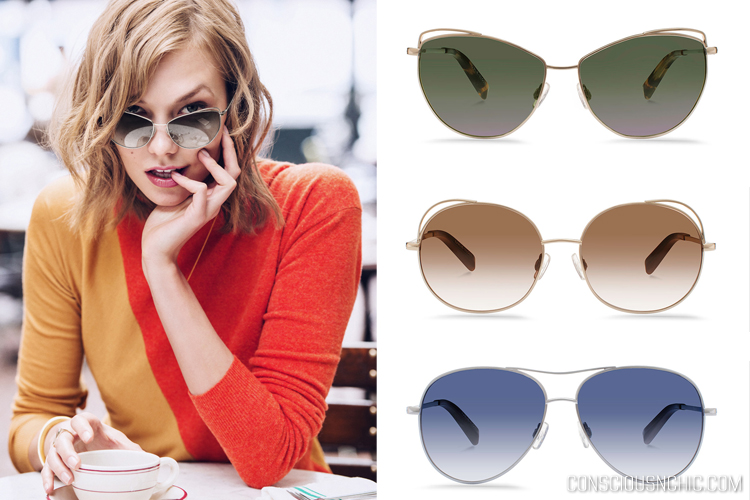 SHOPPING GUIDE [WHERE TO SHOP]
"Where do you shop?" is one of the 1st questions people ask me. It is also one of the main hurdles people come face to face with when it comes to ethical living. I get it, ethical fashion can be kinda blah and you want to look good without breaking the bank just like me! So, I created (and am always updating) a quality shopping section that only includes the best collections and beauty products at every price point.

CONSCIOUS & CHIC … it's a lifestyle!
I love discovering new cultures, dress to kill, use products that improve my health and post way too many #foodie pictures on Instagram! I created Conscious & Chic to support my journey to making my life and the world a better place. And let's face it, fashion, beauty, travel and food are so much fun! Why not indulge in a way that is healthy, fabulous and good for everyone else too! We can ALL win!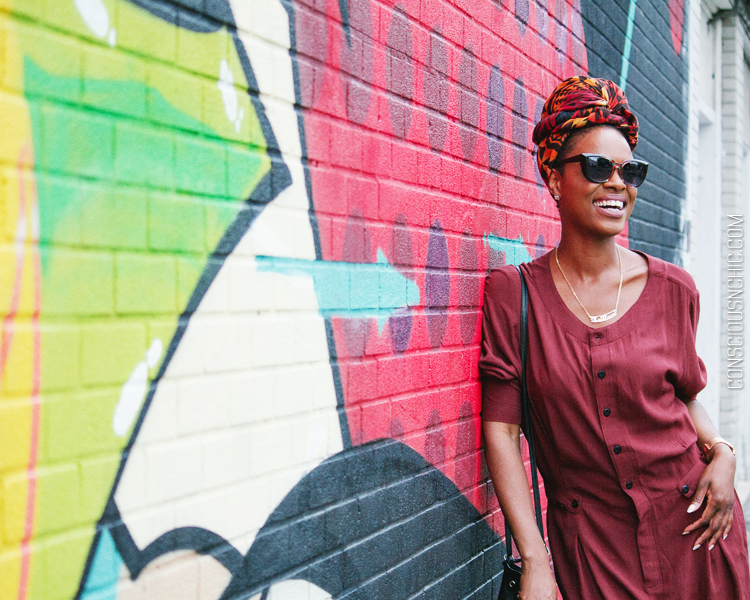 FAQs
Questions, definitions, disclaimers are central to what I do because I share a variety of resources and products which pertain to a world view that is fairly new. To avoid any confusion, I am providing you with short definitions (according to Conscious & Chic) and FAQs to help you understand what you will find on ConsciousNChic.com as you navigate. Explore, have fun and feel free to contact me, if you have any questions or suggestions!
1. WHAT IS ETHICAL FASHION?
C&C promotes: ECO // THRIFT // VINTAGE // CHARITABLE // LOCAL // FAIR-TRADE
Ethical fashion is a term used to describe clothing, accessories and other related goods which are designed, produced and sold with a sense of social responsibility. Such items promote all or some of the following: fair working conditions, sustainable production, cruelty-free testing and charity.
2. WHAT IS HEALTHY BEAUTY?
C&C promotes: ECO // NATURAL // ORGANIC // CHARITABLE // LOCAL // FAIR-TRADE // CRUELTY-FREE
Healthy beauty is considering the ingredients and production of skincare, makeup and hair products. It is also redefining beauty as growing from the inside out by promoting healthy body image, nutrition and DIY beauty and hair products straight from your kitchen.
3. WHAT IS HEALTHY FOOD?
C&C promotes: ORGANIC // VEGAN // VEGETARIAN // HORMONE & ANTIBIOTICS FREE MEAT
Healthy eating begins with a balanced diet full of nutrients. Don't know where to start? If you live in North America, as a general rule of thumb you should eat more seasonal fruits and vegetables because our diets tend to include a lot of meat, dairy, carbs, fat and sugar. I currently follow a plant-based diet and do not eat any animal product or bi-product.
4. HOW CAN I FIND OUT MORE?
I've created a RESOURCES category to help us along on our Conscious & Chic journey. Check it out!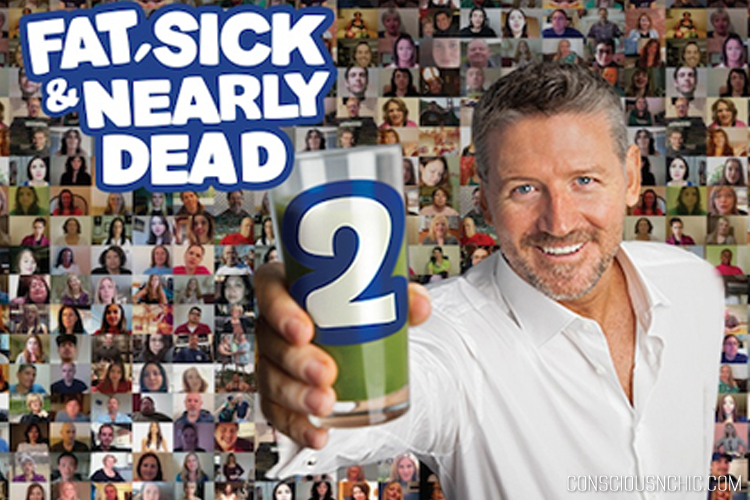 MUST SEE: Documentaries to make you think.
I love, love, love movies: action, thriller, period films and one of my favorite genres: documentaries. Give me a motion picture that is entertaining, smart and educational all at the same time and you got me!!!  If you are a documentary fiend too, here's a list of my current faves. Watch them, take in the information they provide but be sure to form your own opinions!
Food & health
What the Health more
In Defense of Food more
The Dark Side Of Chocolate more
Fat, Sick and Nearly Dead more
Fat, Sick and Nearly Dead 2 more
Food inc more
Supersize Me more
Forks Over Knives more
Women's topics
Miss Representation more
It's a Girl more
Ribbon Inc. more 
Consumerism
The True Cost more
The Story Of Stuff more
JOIN THE CONVERSATION: Where are you on your Conscious & Chic journey? Are you CONSIDERING or COURTING or COMMITTED? Let me know on social media: INSTAGRAM / FACEBOOK / TWITTER / PINTEREST