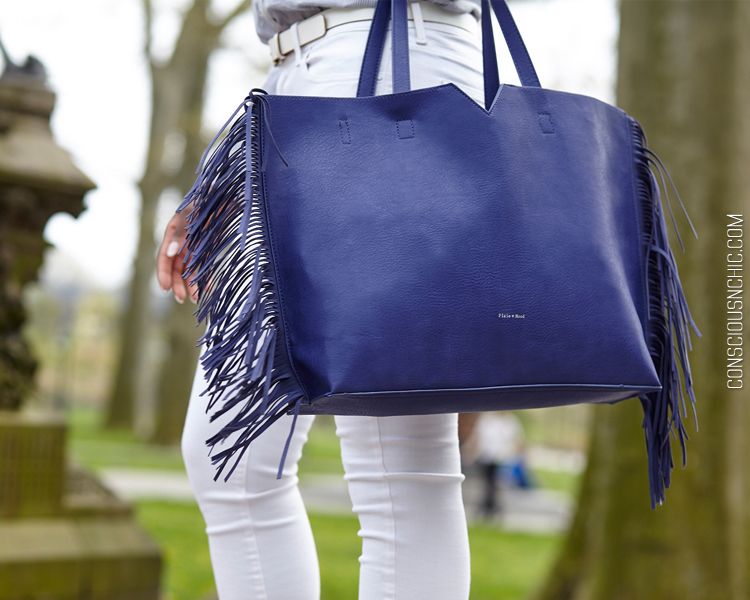 Hello lovelies,
I'm back with another outfit post featuring Pixie Mood. If you are not familiar with this brand, check out this blog post which tells you all about the vegan leather company and showcases not one but two fall-friendly looks using two different Pixie Mood bags. What I love most about Pixie Mood bags outside of their cruelty-free policy is the versatility and variety they bring to my closet.
Now, on with the look!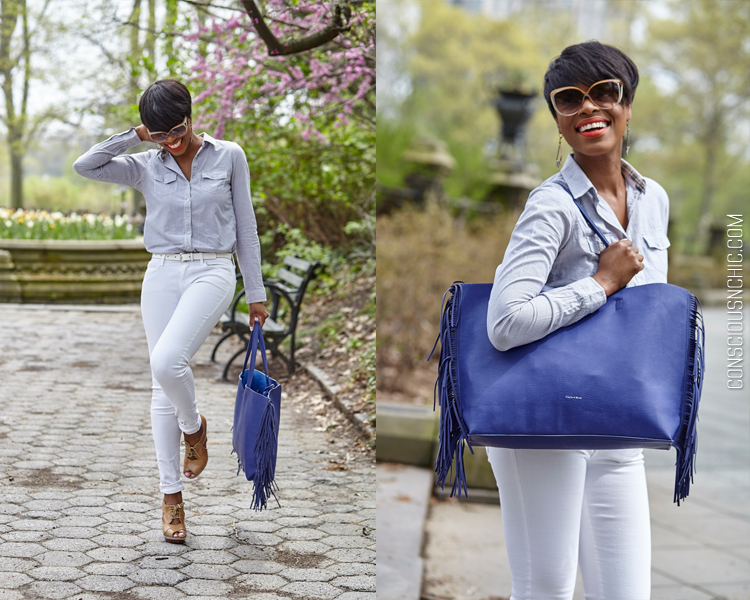 Fringe Tote w/ Fringe Accents in blue
I love fringe on everything and I waited a long time to find the right fringe bag for me. I didn't want to invest in a run of the mill looking fringe bag. I wanted something unique and reflective of my style and Pixie Mood delivered with this bag. I chose it in the blue which can seem a little unusual but it is so beautiful!
Because of its show stopping power, I paired this bag with some of my favorite spring / summer basics: a white pair of skinny jeans and a blue and white pin stripe shirt. To complete the look, I wore nude heels and an orange-red lipstick for an added pop of color!
GIVE IT A TRY? YES, I'll give it a try! Pixie Mood Vegan Leather Bags
If you found this post helpful and want to see more like it, be sure to let me know on social media!
Instagram / Facebook / Twitter

Photo credit: Ashley Adele Photo.