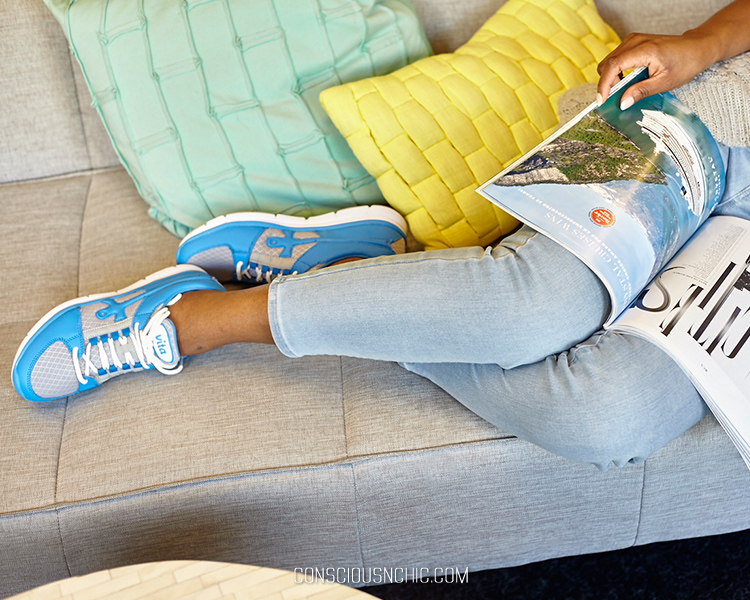 Hello loves,
I'm back with another style inspiration post. This time I am featuring a pair of sneakers with a purpose. It is by Vita Shoes, a Texas-based brand that prides itself on not only designing quality sneakers but also helping homeless shelters across the country.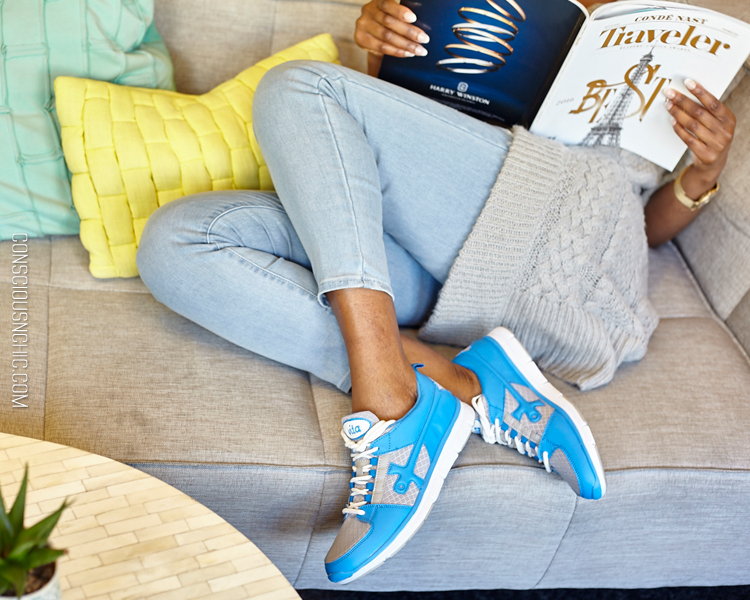 For this look I paired my Vita Shoes with a comfortable pair of jeans, a white tee and a light sweater. Let's not forget my trusty turban for those days where I don't want to do my hair or have my tresses in a protective style. I love wearing turbans because they are so regal yet so low maintenance at the same time. The best of both world.
At the risk of sounding like a broken record, self-care is very important to me. I like to take the time to disconnect and recharge. To do so I do a range of things such as taking long baths, watching TED talks, reading book or magazine. The one featured in this post is Conde Nast Traveller. It offers both relaxation and wanderlust. It inspires me and gives me trip ideas.
Hope you enjoy this look!
Find out more information about Vista Shoes, here.

Photo credits: Ashley Adele Photo.