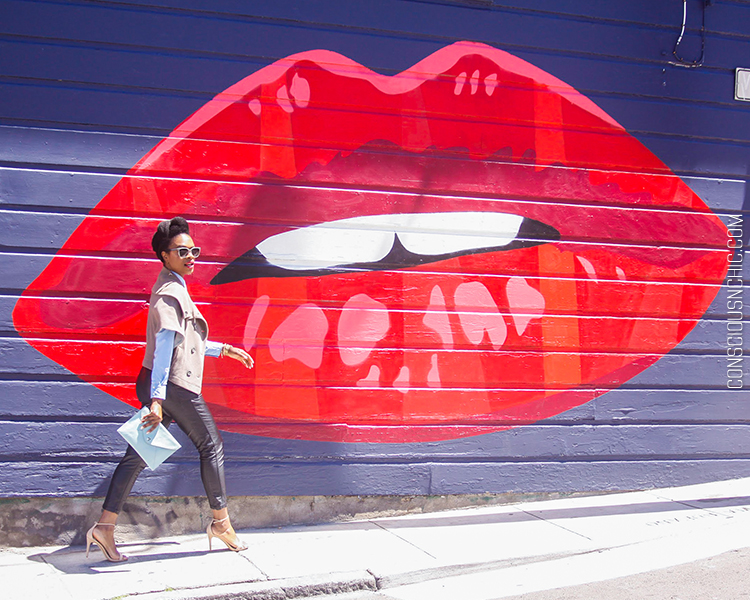 If you have ever travelled to San Francisco you probably know how unpredictable the weather can be. I spent 10 days there and had to quickly adapt to the ever changing temps. In true tourist fashion, I would leave the hotel early in the morning and wouldn't return until sundown.
I really enjoyed visiting San Francisco and experiencing it in all of its glory! To ensure my days were as comfortable as possible I layered and layered as you will see in this first look where I paired leather overalls with a blue button down shirt. For warmth I added a short sleeve jacket which I love because of the drama it brings. Then, I accessorized with beige sandals, a bejeweled necklace and a light blue clutch.
Stay tuned for more looks from my trip to the Bay Area.

Photo Credits: Roseline Bonheur.