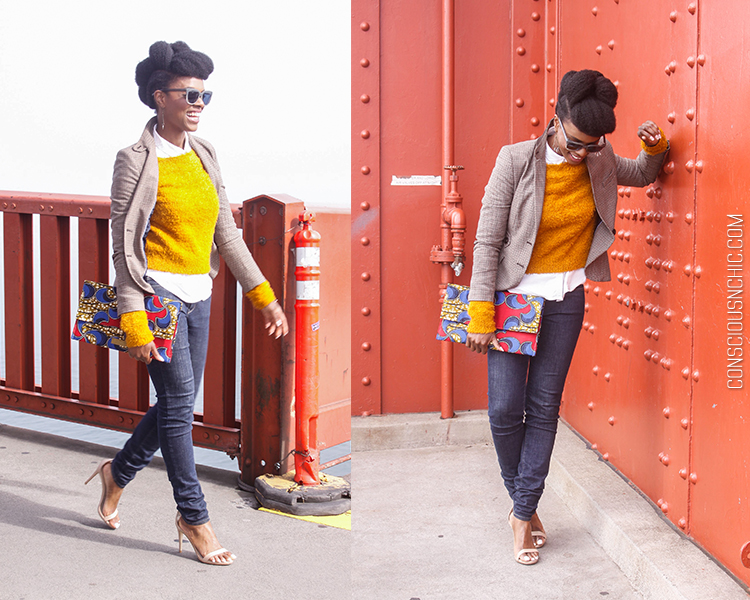 While in San Fransisco, I visited the Golden Gate Bridge. The massive structure was beyond impressive. What was even more surprising was the fog which covered it. It was as though the bridge had fallen. I will be honest, it freaked me out a little bit but I quickly got over it.
We traveled to the San Fransisco landmark like real tourists. You guessed it, we took a double decker sightseeing bus. It was a lot of fun! The bus attendant made sure he saved us front row seats. We visited multiple areas. We started at Fisherman's Wharf where we were staying and rode through the Mission District, Golden Gate Park, Union Square and more.
For this look, I paired one of my favorite blazers with a white button down shirt which I layered with a very comfortable caramel colored sweater. I finished the look with my Warby Parker sunglasses, nude heels, stunning handmade earrings by a Montreal-based artist, Shore Projects gold watch, and an African print clutch by Mo Handahu.
Stay tuned for the final look in this San Francisco series. In the meantime, I hope you enjoyed this look and the previous one.

Photo Credits: Roseline Bonheur.