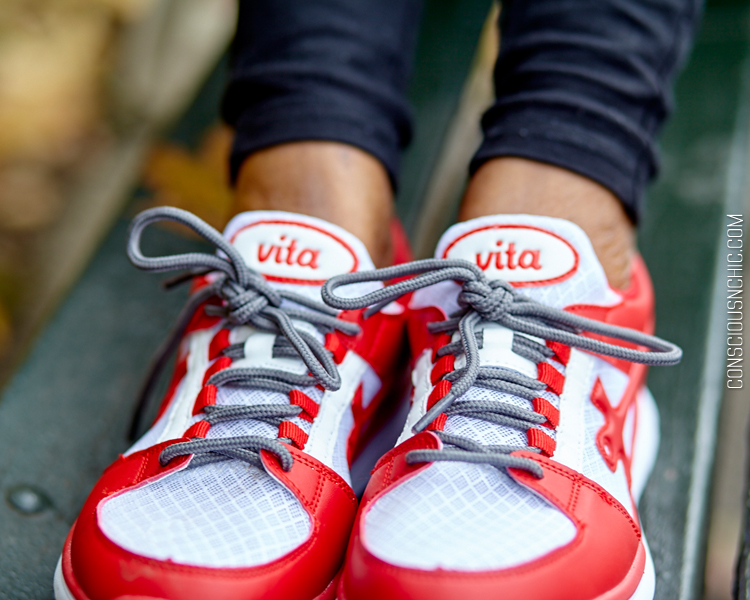 As you read in my previous Vita Shoes posts, I received 3 pairs of their kicks that give back. So far I styled the gray / blue / white pair and more recently I shared a look featuring the black / white pair. The time as finally come for me to show you the third look and it is quite casual chic if I must say so myself!
For the look, I paired the red / white / gray combo with black leggings, a black long-sleeve tee, a black turban and you guessed it, a black bag. To top it all off, I threw a white coat for that unexpected pop! I love wearing white jackets in the fall and winter. Although it requires more care and attention, white outerwear is so crisp and gives any look an instant dose of sophistication. Also featured in this look are my favorite Warby Parker sunglasses which helped provide prescription glasses to someone in need.
Hope you enjoy this look and that it inspires you to give back with your style.
Let me know which of the three looks was your favorite on social media: Instagram / Twitter / Facebook.

Photo credits: Ashley Adele Photo.