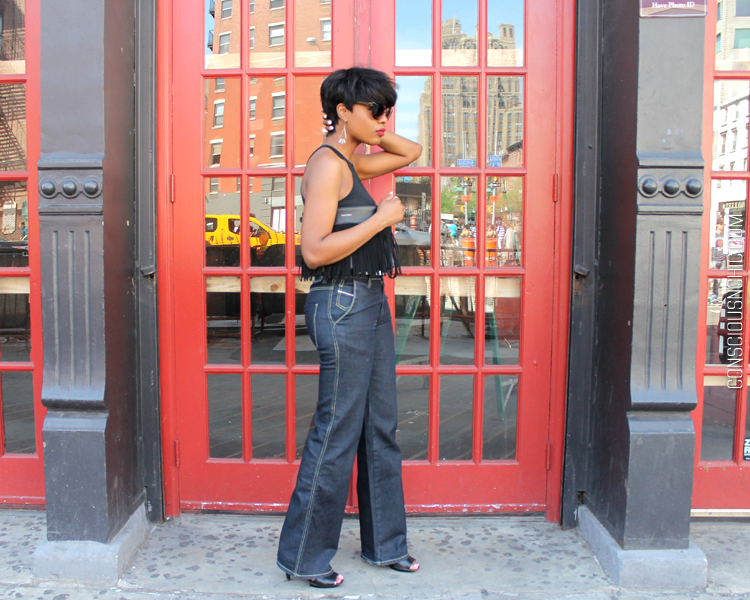 Summer is almost over but there are still a few more sunny days ahead. That's why I decided to create a 2nd look with this Pixie Mood clutch with fringe detail. This convertible crossbody / clutch has been a staple in my summer wardrobe, I couldn't help but style another look for you.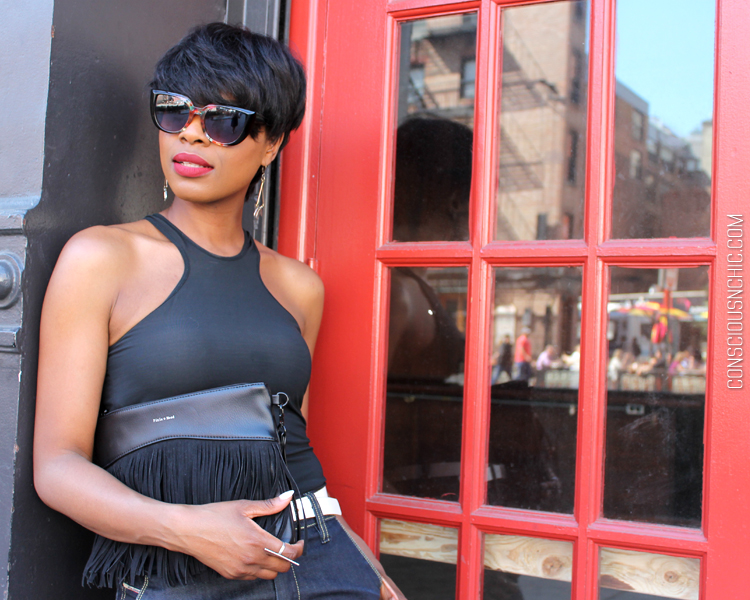 You may remember the previous look which was casual yet cute. For this look, I took things to the next level and created an edgier outfit I would wear on a date or to an event. I paired the fringe clutch with a pair of wide leg high-waist jeans, one of my favorite halter-tops, a white belt and black booties by BCBG MAX AZRIA.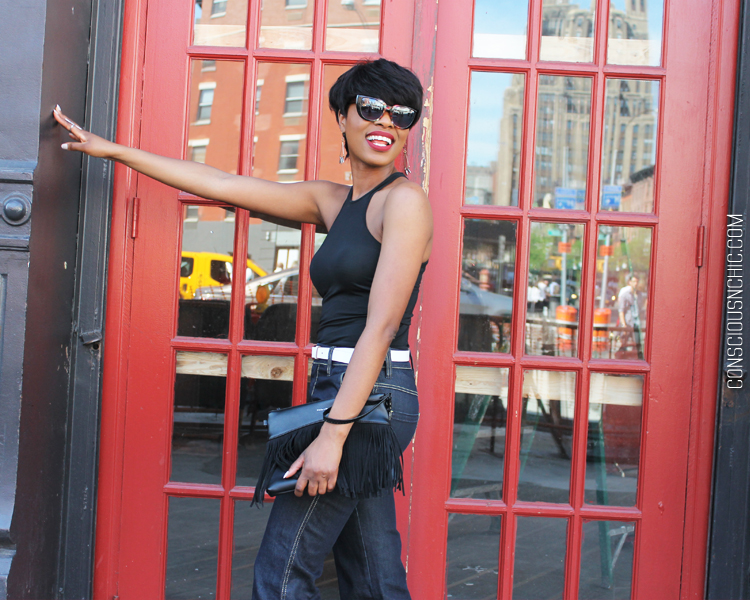 In addition to sharing pictures of the looks, I want to do something a little bit different and share 10 facts about me. You'll find them below.
You may know some of them already but I'm sure others will surprise you! Enjoy!
10 Random Facts About Me
#1 I'm the youngest of 4 siblings.
#2 I'm the only girl amongst by siblings.
#3 I was a tomboy growing up.
#4 My parents are still together and in love.
#5 My parents have been married for 48 years.
#6 I have 13 nieces and nephews.
#7 I've always been a big meat eater but recently went vegan.
#8 I went natural in the early 2000's, before it was popular.
#9 My favorite cartoon growing up: Animaniacs cartoon.
#10 My favorite sitcom: Fresh Prince of Belair.
JOIN THE CONVERSATION 
Share a random fact about you with me through social media on Instagram or Facebook or Twitter! I look forward to reading you!