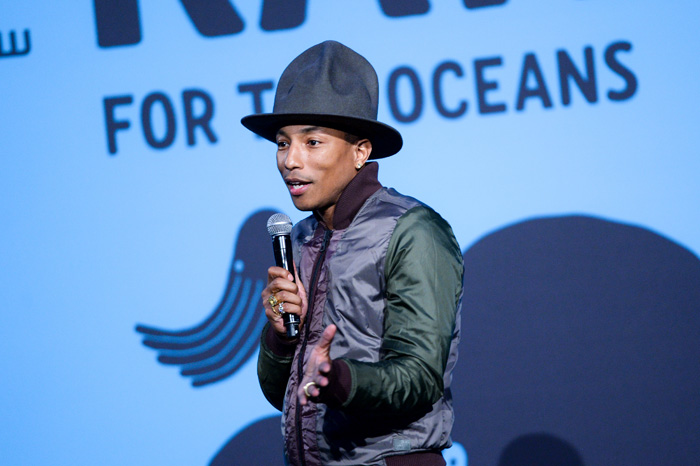 Did you know that Pharell Williams as well as being music royalty is a real eco fashion zealot? In fact, he co-founded Bionic Yarn a textile company that produces fabric from recycled plastic bottles. Since its inception, Bionic Yarn has partnered with several fashion brands to create collections out of the recycled yarn the company produces. This time around they are out to save 3/4 of the planet: "The oceans need us now,"said Williams wearing is now infamous hat!
This time around Bionic Yarn is teaming up with G-STAR RAW.  The dynamic duo will create a denim line made from recycled plastic straight from the oceans. The project's name: Raw For The Oceans. What an incredible idea! I can't wait to slip one of their jeans on as soon as the eco chic line hits the market on August 15th.
Note: G-STAR RAW plans to incorporate Bionic Yarn into all of its future product lines.
WHY IS THIS IMPORTANT? Here's a short film about how plastic is affecting our oceans.
Creativity is the key to saving creation from our darker side and the key to a future of ecological harmony between humanity and the diversity of wondrous species we share this planet with.
– Captain Paul Watson
Stay Conscious & Chic!