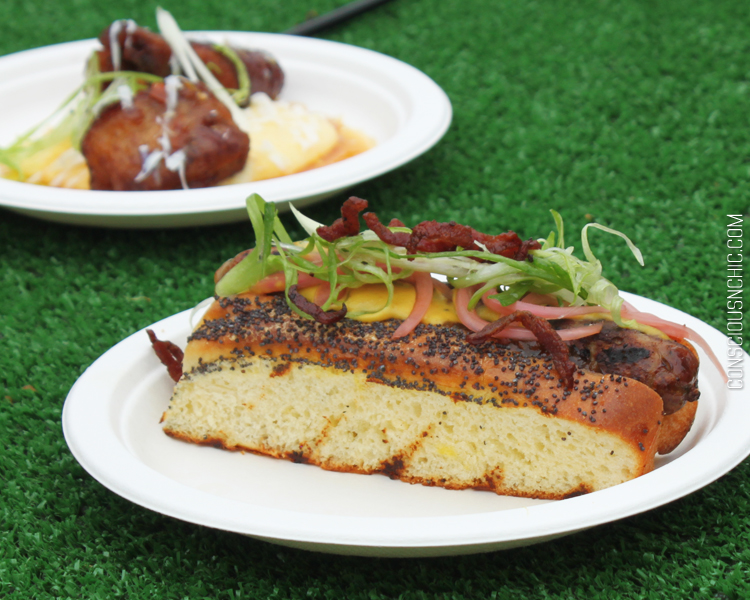 To say that I thoroughly enjoyed my time at the Taste of Toronto would be an understatement. The yearly event provided not only delicious eats but a well-rounded culinary experience which engaged all of my senses.
I will not soon forget the Master Classes where I cooked in the company of three amazing chefs: Chef Ted Corrado (The Drake Hotel, Drake One Fifty, Drake Devonshire, The Drake Commissary and Drake Catering), Chef Carl Heinrich (Richmond Station) and Chef Rob Bragagnolo (Carver and Campo food hall), the Chef's Table where I sat with The McEwan Group, the Best in Taste Awards where I observed while Chef Aarón Sánchez, Chef Franco Stalteri and Chef Jacob Richler judged dishes from the multiple restaurants to crown four winners in the Best in Taste Awards.
Back to the delicious eats, my reporting on this experience would not be complete without a detailed list of the restaurants and dishes I had the delectable pleasure of sinking my teeth into over the course of this 4-day event. Most of these dishes would only be allowed on cheat day but when duty calls you must answer! Don't judge me!
The dishes are listed below in order of appearance in the Taste Of Toronto Menu.
Restaurant: THE DRAKE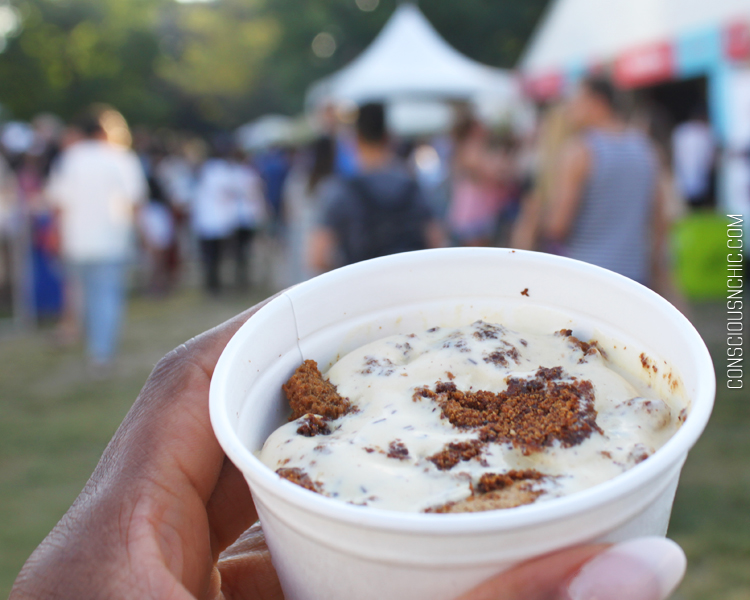 Dish: TIRAMISU ICE CREAM
Mocha, mascarpone and lady finger crumble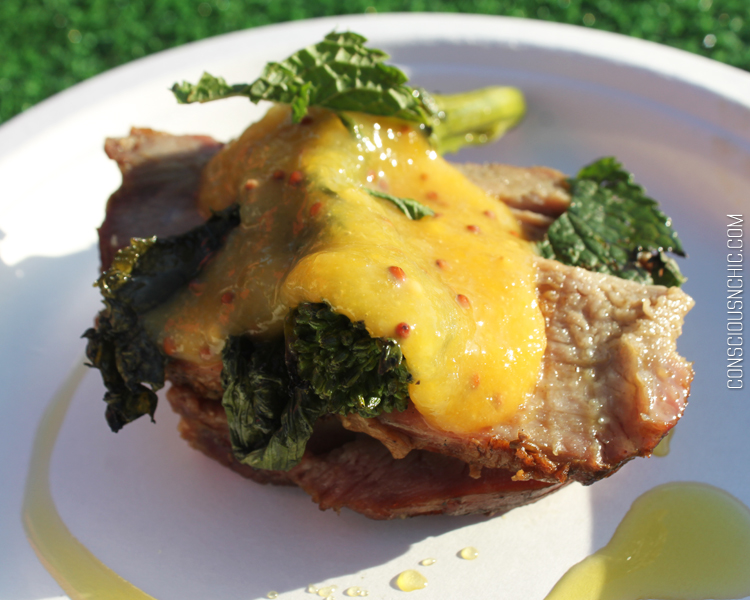 Dish: LAMB ASADO
Stone fruit mostarda, anchovy and charred rapini
Restaurant: BAR BUCA
(3rd place – Best in Taste Awards)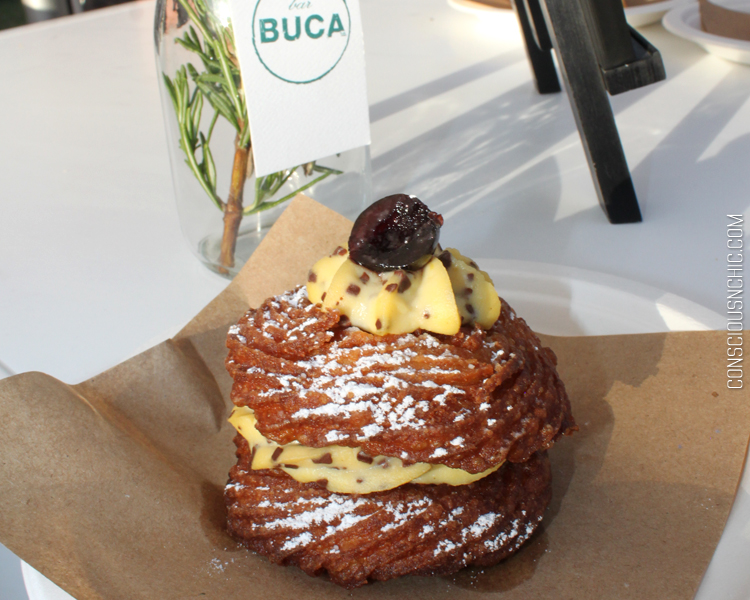 Dish: RICOTTA ZEPPOLINI (3rd place – Best in Taste Awards)
Warm Italian doughnut stuffed with whipped vanilla ricotta
Honorable mention – I had this dessert three times. Enough said!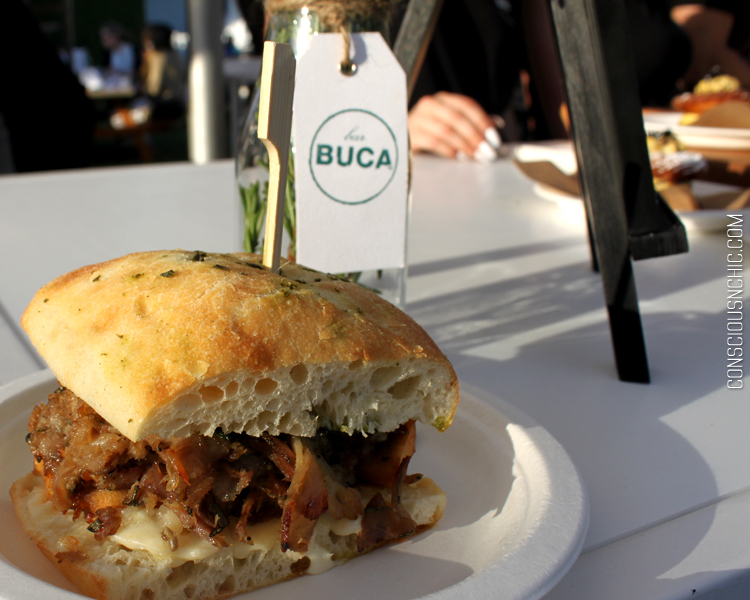 Dish: PORCHETTA PANINI
Tuscan style roasted pork rubbed with wild fennel, rosemary and garlic,
finished with apple mostarda, mascarpone cream and salsa verde
Honorable mention – This sandwich was perfection!
Restaurant: BAR ISABEL / BAR RAVAL / VICTOR DRIES
(1st place – Best in Taste Awards)
Dish: GRILLED CHORIZO VERDE AND PIRI PIRI CHICKEN (1st place – Best in Taste Awards)
Honorable mention – the chicken in this dish was pure perfection!
Restaurant: NOTA BENE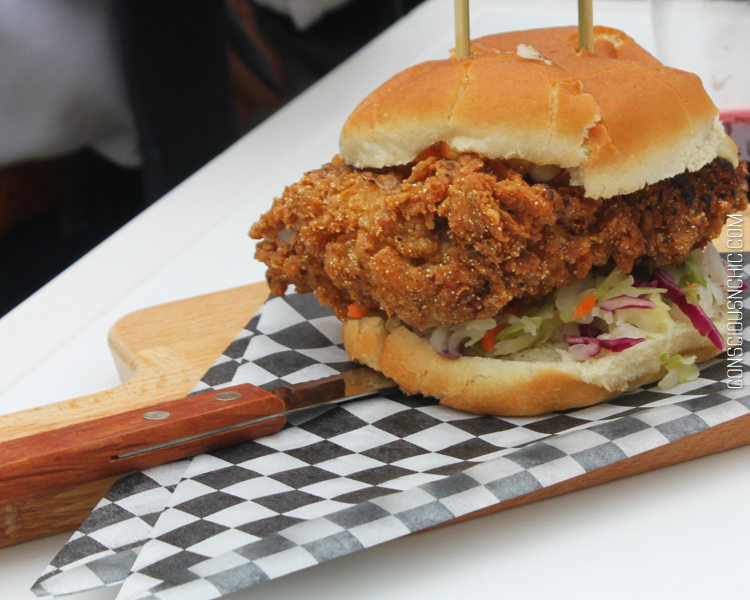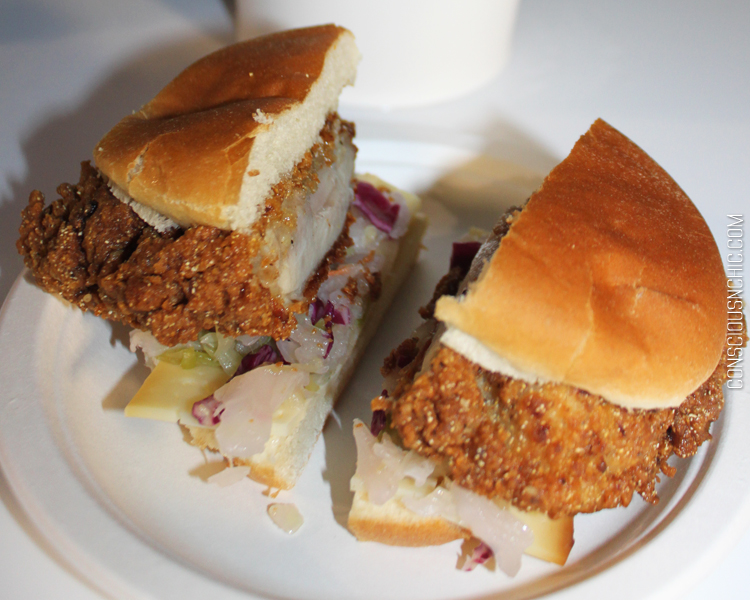 Dish: BUTTERMILK FRIED CHICKEN SAMMY
Schmaltz bun, smoked Oka cheese, truffle honey glaze, coleslaw
Honorable mention – This was the perfect end to day 1.
Restaurant: RICHMOND STATION
Dish: POLENTA STICKS (not pictured)
Marinara, parmigiano reggiano, basil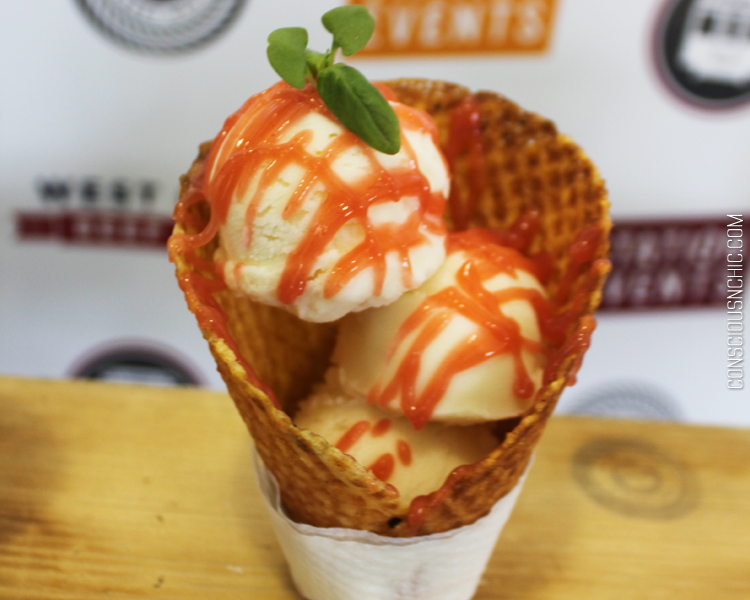 Dish: ICE CREAM CONE
Mapleton's organic ice cream, waffle cone
Honorable mention – Wow! This was the last thing I ate and it topped my experience beautifully! The freshness!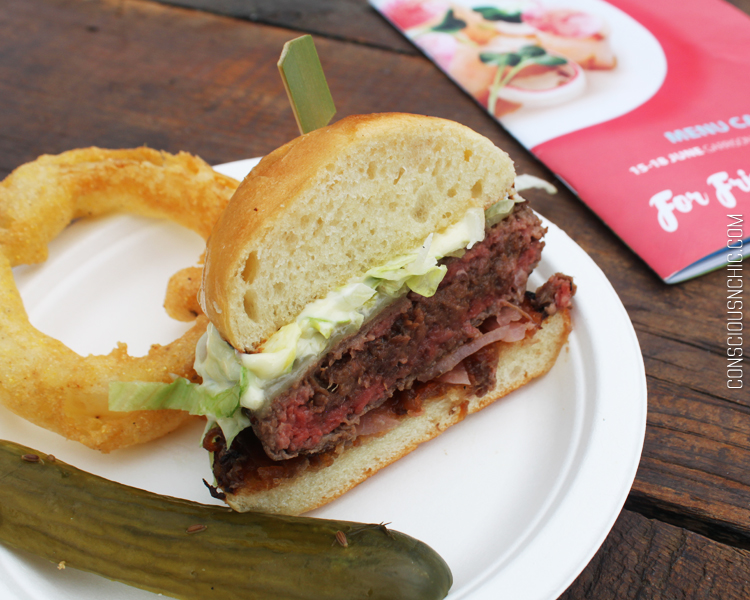 Dish: STATION BURGER
Oka cheese, dill pickle, onion ring
Restaurant: LITTLE SISTER / NOORDEN FOOD BAR
(Best Dressed Restaurant – Best in Taste Awards)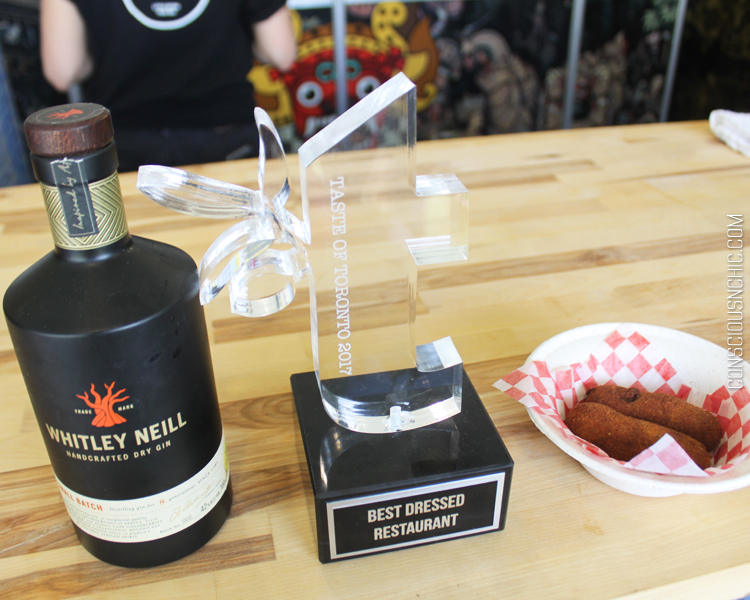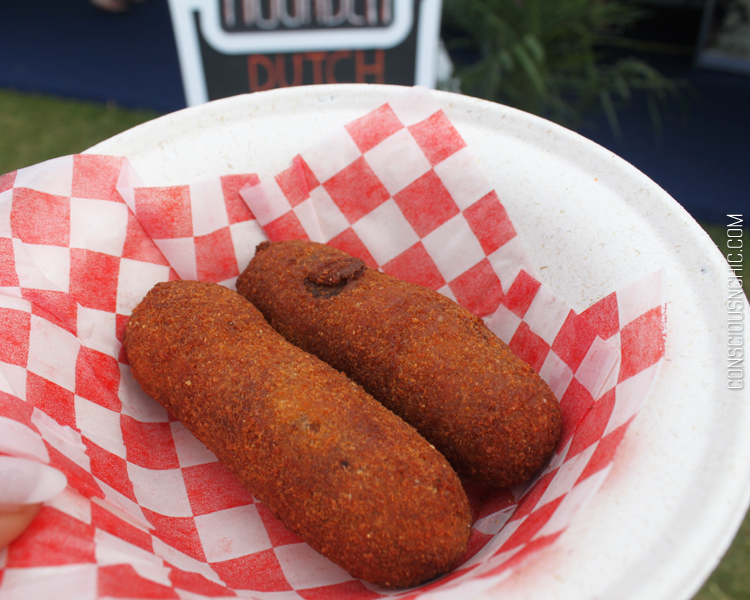 Dish: BEEF RENDANG KROKET (2PC)
Sumatra style spiced beef krokets
Honorable mention – This dish took me back to when I used to live in Holland! Such great memories!
Restaurant: THE MCEWAN GROUP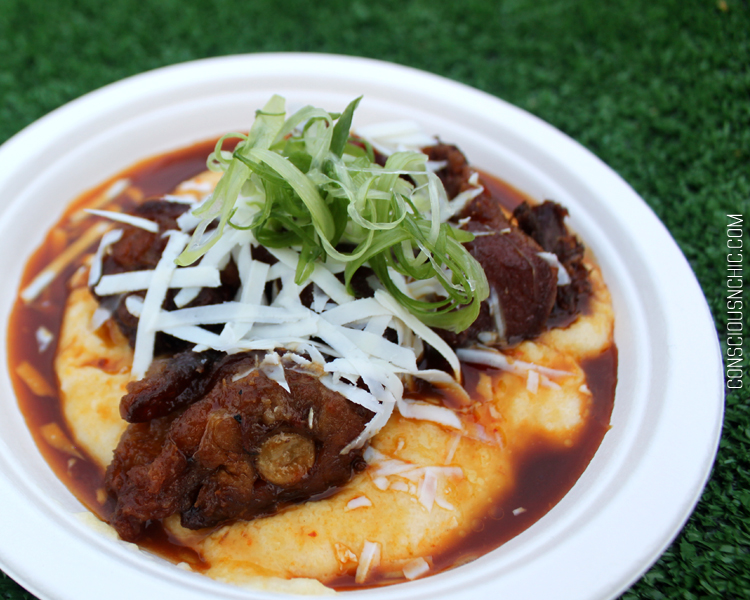 Dish: CRISPY PIG TAILS
With polenta, preserved chili, ricotta salata
Honorable mention – This is how tender pork should be.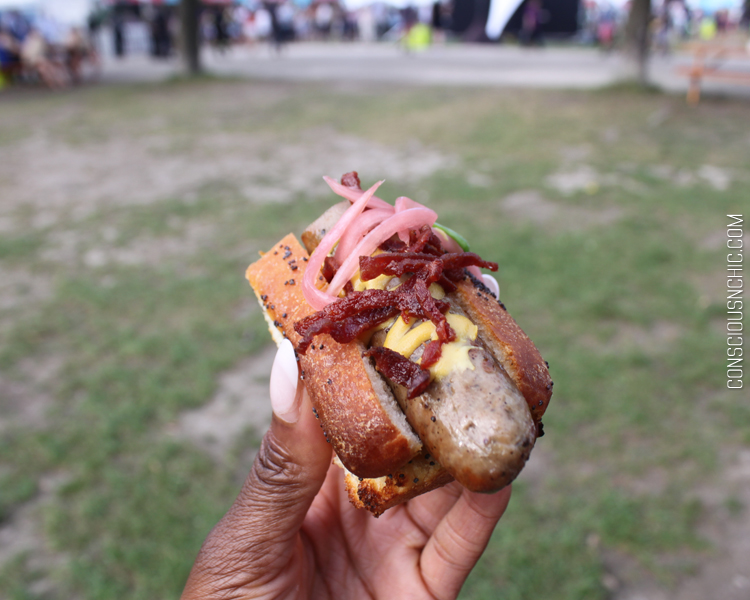 Dish: GRILLED DUCK DOG
With foie gras mousse, Russian mustard, onion jam, duck bacon, poppy seed bun
Restaurant: ANTLER KITCHEN AND BAR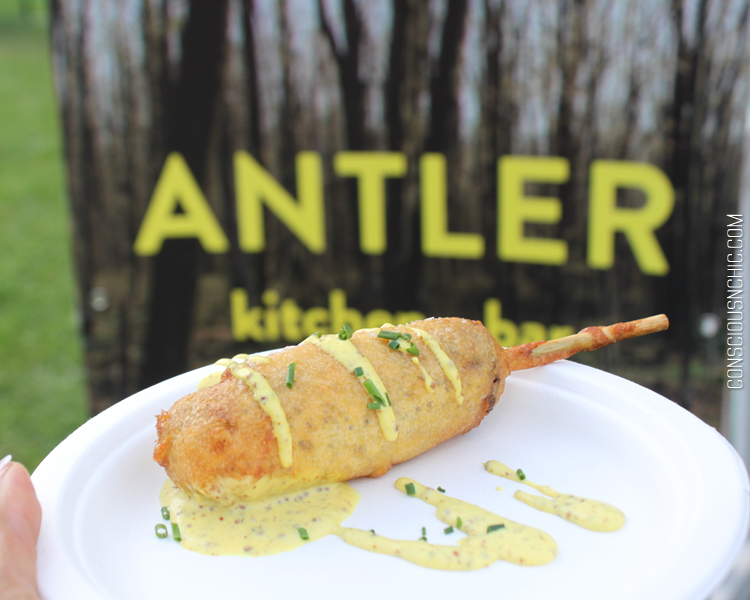 Dish: WILD BOAR CORN DOG
Wild boar sausage, corn battered and fried, with ballpark mustard aioli
Dish: GAME BURGER
Bison, deer, and wild boar, with grainy mustard, aioli and smoked cheddar
Honorable mention – The best burger I've had in a while. I never had any of the above meats and never thought I would! Glad I did.
Restaurant: KANPAI SNACK BAR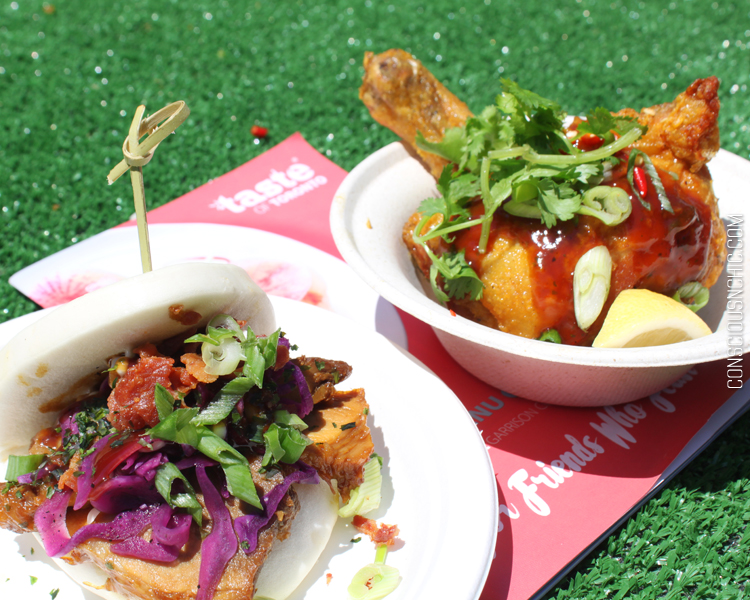 Dish: OKONOMIYAKI CHAR SIU BAO (pictured on the left)
Steamed bao with char siu style pork, pickled cabbage, kewpie, okonomiyaki sauce, spring onions, bacon bits and bonito flakes
Honorable mention – I am a big fan of this dish. I had to modify it a bit because of allergies but it was still delicious.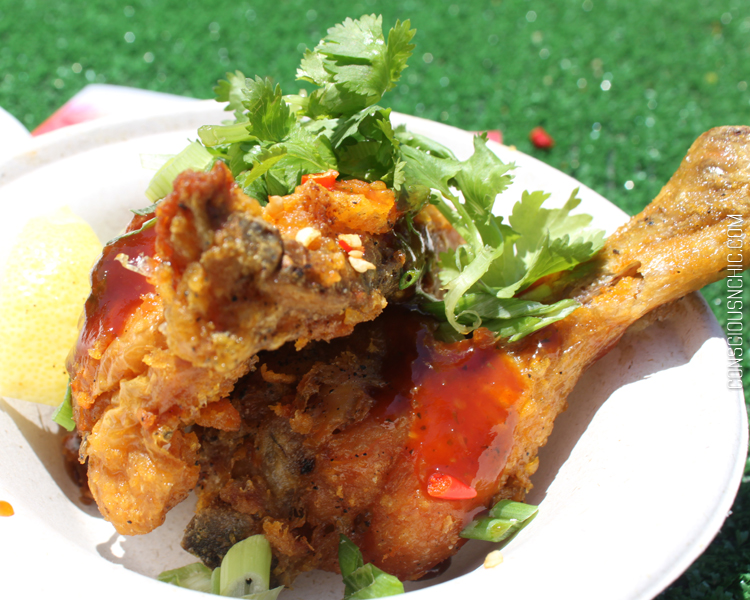 Dish: TFC – TAIWANESE FRIED CHICKEN
2 pieces of our acclaimed Taiwanese Fried Chicken with our secret dipping sauce (gluten free without sauce)
Honorable mention – This is what fried chicken should taste like! Well seasoned and a little spicy!
Restaurant: BARQUE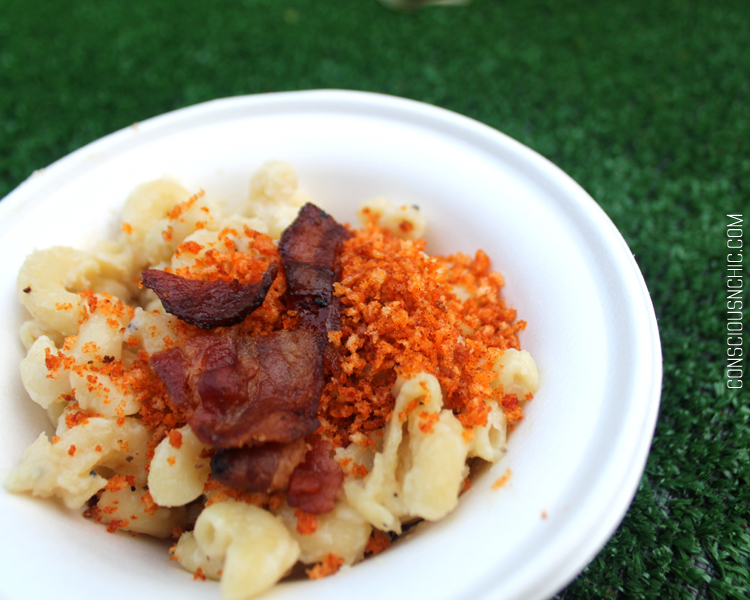 Dish: CAJUN MAC N' CHEESE
With candied smoked bacon, cajun panko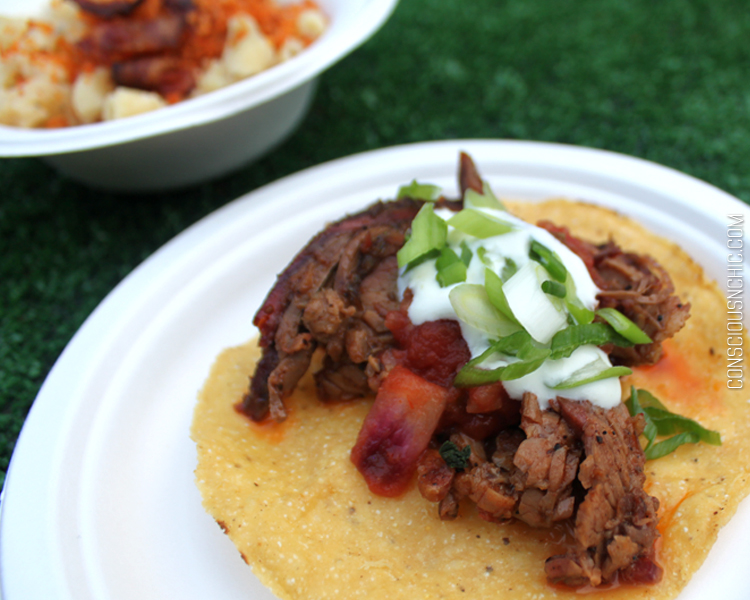 Dish: BBQ PULLED BRISKET TOSTADA
Pulled brisket, avocado crema, pico de gallo, scallion, corn tostada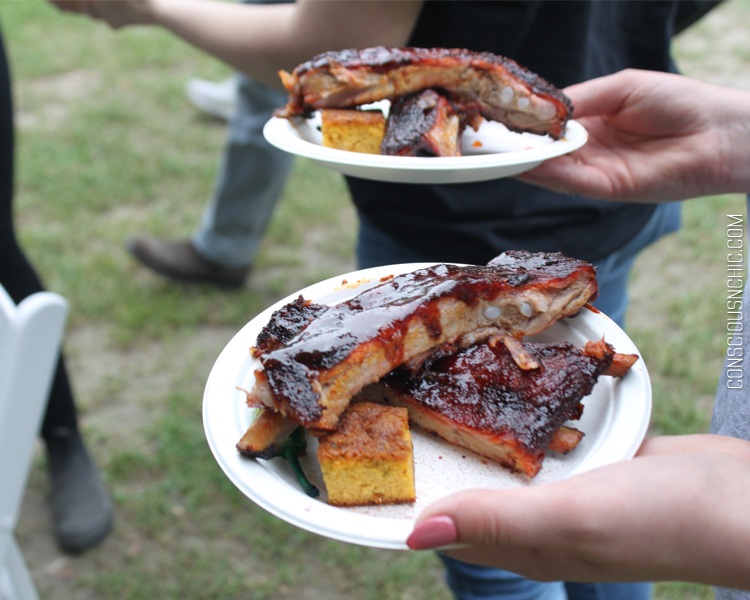 Dish: ST. LOUIS CUT COMPETITION RIBS
Barque Rack O'Bama St. Louis cut ribs, jalapeño cornbread muffin, Kool-Aid pickle spear
Honorable mention – A++ on these ribs!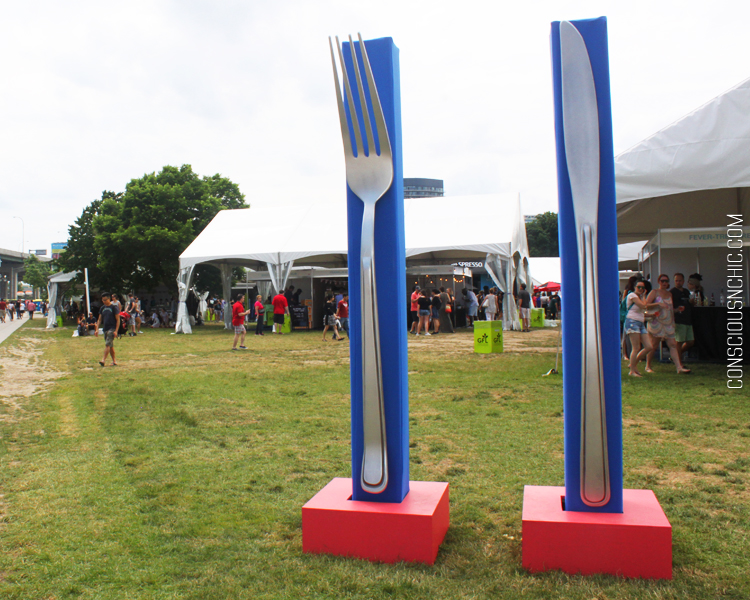 Needless to say that I highly recommend this culinary extravaganza. It's the perfect opportunity to treat yourself to the best food in Toronto at an accessible price. I already look forward to next year.