Hello lovelies,
Yesterday, I had the pleasure of attending opening night at the Taste of Toronto. It all started at 3pm when I picked up my media credentials, which gave me access to the grounds, food and the media preview.
At the preview, members of the media were given the opportunity to witness the Best in Taste Awards and see the booths before everybody else! What a special experience that was!
At the Best in Taste Awards we witnessed chefs Aarón Sanchez, Jacob Richler and Franco Stalteri tasting and judging dishes from the multiple restaurants showcasing this year, such as Piano Piano, Momofuku, The McEwan Group, Nota Bene, Bar Isabel, Richmond Station and more. [Complete list of restaurants.]
The winners – Best in Taste Awards
3rd place – Chef Rob Gentile, Bar Buca
2nd place – Chef Sylvain Assié, Cafe Boloud
1st place – Chef Grant van Gameren, Bar Isabel / Bar Raval / Victor Dries
Best restaurant – Chef Michael van den Winkel, Little Sister
After the announcement of the winners, the doors officially opened to the public at 5:30pm. Amongst guests were food enthusiasts, aspiring chefs and foodies! I attended as many events as I could, of course. My favorite was the Metro Master Class with chef Ted Corrado from The Drake. In this live cooking class, we learned how to make meatballs with duBretton pork inspired by chef Corrado's grandmother and they were delicious!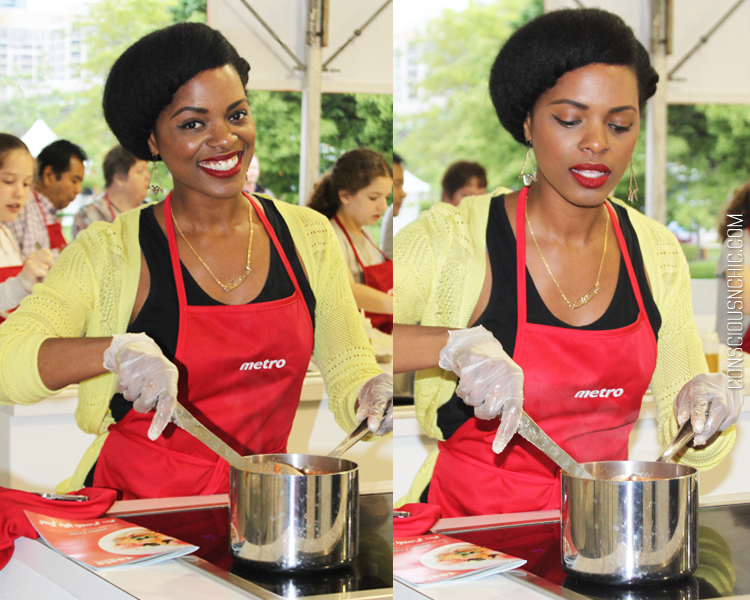 If you love food and happen to be in Toronto, I highly recommend you stop by The Taste of Toronto. The event is live from Garrison Fort York until June 18.