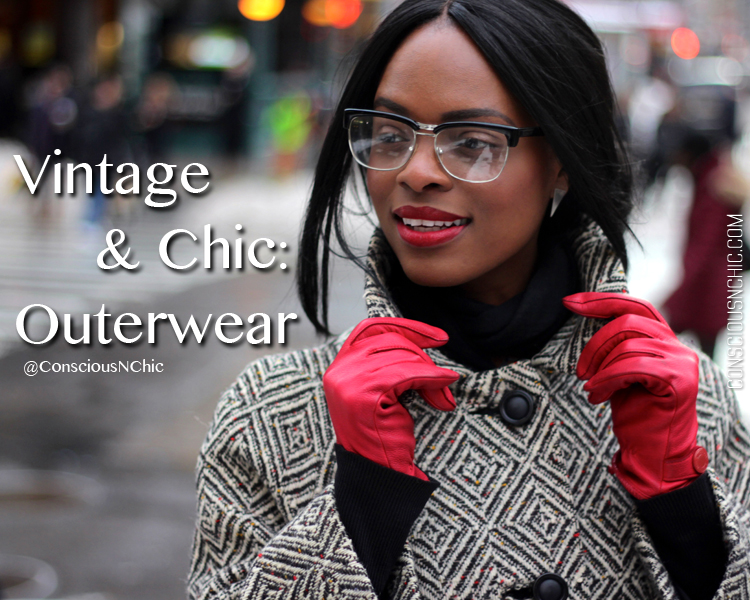 Winter, winter, what a lovely season full of surprises. Luckily, your style doesn't have to suffer. All you need is fabulous boots and outerwear like the vintage coat I am wearing in this lookbook! I purchased it from a great vintage & thrift store in Brooklyn. Unfortunately, the store where I found this stunner is no longer, otherwise I would share it with you.
I love this coat because it is such a statement piece: a-line cut with raglan sleeves in a sturdy diamond pattern tweed.  I like shopping at vintage stores because they offer classic pieces of superior quality and longevity.
What I Wore: Tweed coat // Skinny Jeans // Black Booties // Red Leather Gloves // Black Pashmina Scarf
P.S.: I am creating a neat list of tips on how to shop for vintage coats that won't give you the blues. Until then, I hope this lookbook inspires you to give back with your style.
Disclaimer: I haven't always shopped with a conscience so all the items featured in my lookbooks may not all reflect my new lifestyle. But I'm not going to waste perfectly good clothes by not wearing them or throwing them away. That would not be very Conscious & Chic! Wouldn't you agree?
JOIN THE CONVERSATION: Do you thrift / vintage shop?