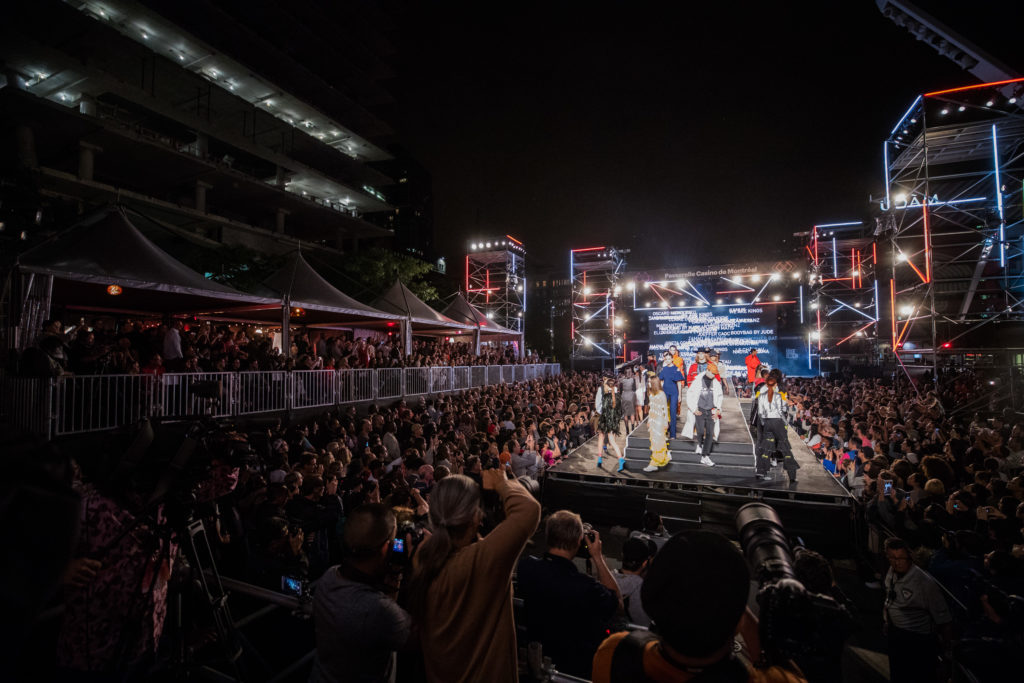 Last month, I had the pleasure of attending Montreal's Fashion & Design Festival, a yearly festival bringing together Montreal's fashion elite, retailers and shoppers alike. This inclusive celebration of fashion showcased the industry's multiple facets from fast fashion to high-end designers without forgetting the independent creators.
The city, boasting with reminders of its French heritage, provided the perfect backdrop for the 6-day event. It was hosted in the Quatier Des Spectacles which is best known for hosting the Jazz Festival and being the home of the Montreal Symphony Orchestra.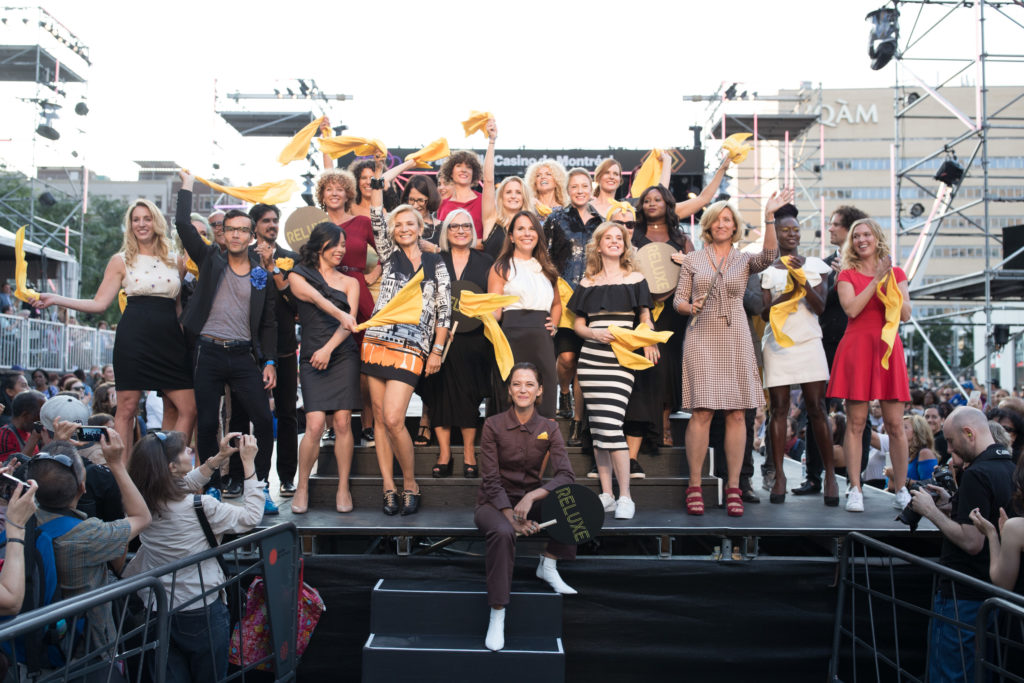 During the festival, I attended multiple shows including the Montreal Identity /Identities dedicated to Montreal's 375th anniversary! Yes, Montreal is that old but looks more vibrant with each passing year.  The fashion show took place on the main stage surrounded by a slew of fashion enthusiasts. I also attended the Dossier: Paradigme show dedicated to emerging creators who stand out by their unique and unconventional aesthetic. I had the privilege of watching it all unfold from the VIP lounge with fellow influencers, media outlets and special guests. If you follow my Insta Stories you may remember the tour of the VIP lounge I shared.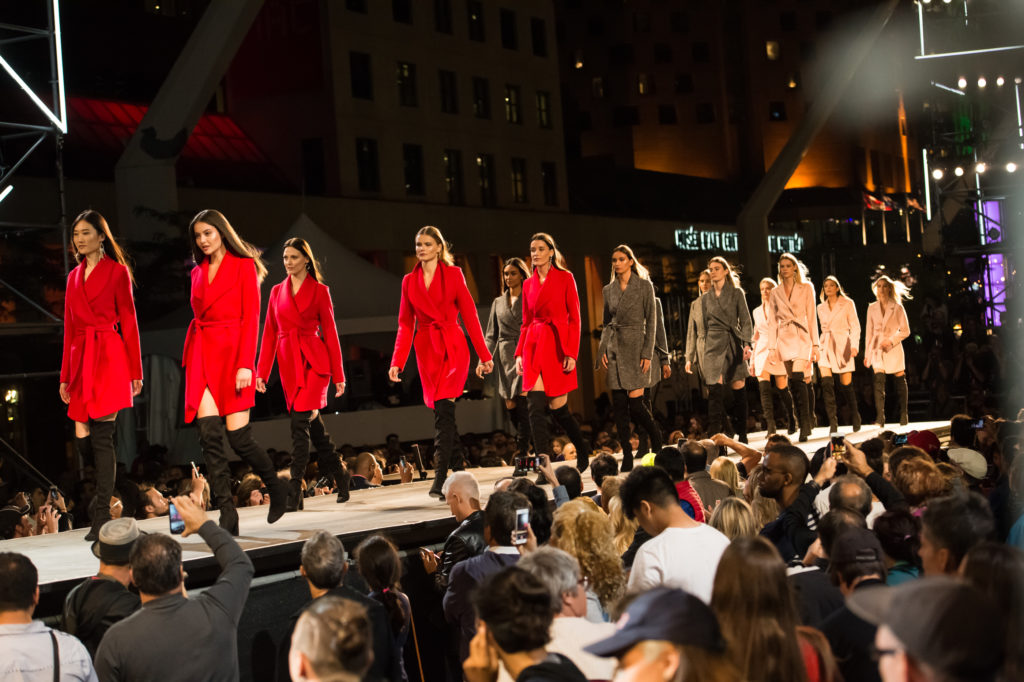 Now, back to the shows. Many designers and fashion brands participated in the event geared towards celebrating fashion and the history of the city, namely, Robert Atelier, Reluxe, Rémi Van Bochove and Kantine Club to only name a few.
Beyond the fashion shows which took place each night and were open to the public, the Fashion & Design Festival also offered great talks and shopping. In fact, an entire section in the Quartier Des Spectacles was dedicated to independent designers and vendors such as Philo, Creatival, Horace, Prysm and more.
If you are a fashion lover you should add Montreal's Fashion & Design Festival to your bucket list! It is the perfect one-stop shop for anyone wanting to see the full breath of Montreal's fashion scene.

Photos courtesy of the Fashion & Design Festival.