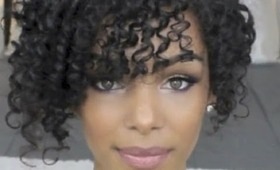 If you've been following me for a while you know how I feel about health and wellness especially when it comes to hair and makeup. I've already made the jump haircare wise. I only use all-natural products and my hair has never looked or felt better. I've also overhauled my skin care routine to incorporate more natural products and I am starting to do the same with my make up.
I was happy to stumble upon this video by Sunkissalba on YouTube. In this video she features eco-friendly and natural products. I plan to try some of the featured products and share my experiences with you. If you have tried these products or know of other brands we should try together please do share.
Stay Conscious + Chic!