This Sunday is going to be an emotional day to say the least. Sports fans will be watching the Super Bowl while 'This is Us' faithfuls, which I am a part of, will be praying for the game not to go into overtime so they can finally find out what happens to Jack. *Inserts box of tissues.* 
Sunday, February 4th will also be World Cancer Day which is celebrated every year to raise awareness and encourage people to take care of their health and support the worthy cause. To mark World Cancer Day and contribute to the conversation, I didn't want to write a fluff piece with three points and a conclusion, rushing through the usual tips and tag lines but instead, my goal was to pen a thoughtful post that we, no matter our status, could share and walk away from enlightened and empowered.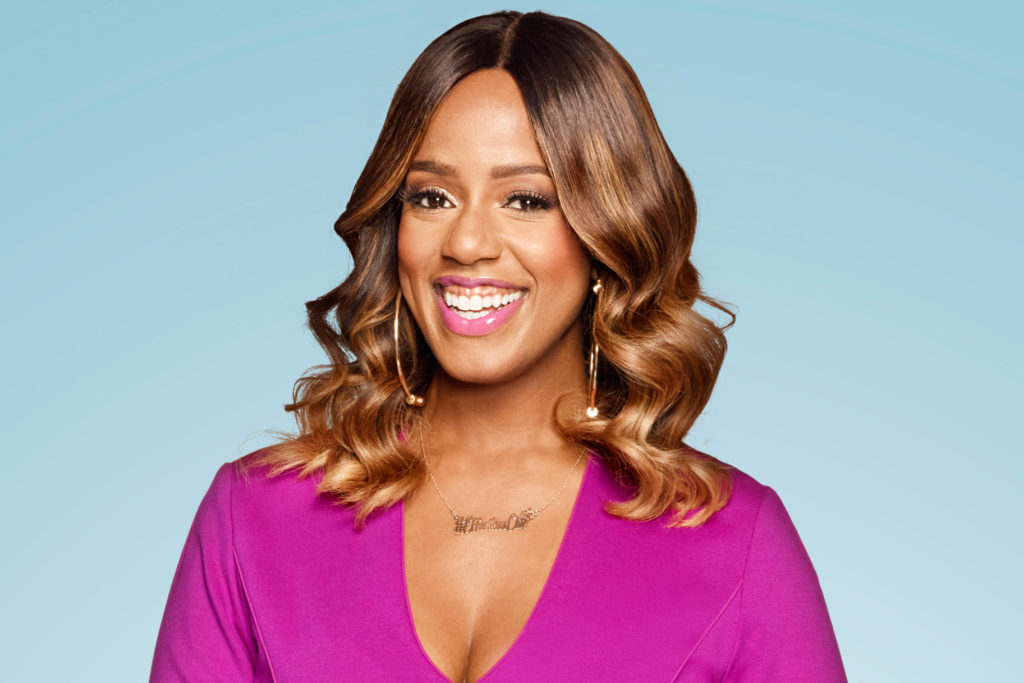 I have friends and family who have battled different types of cancers and won and others who are still fighting. I've also met beautiful souls like Daisy Lewellyn (pictured above) who fought her fight courageously but passed on. Then, there is Kyrzayda Rodriguez who is currently undergoing treatment and allowing her followers to bear witness to her journey. She keeps it real and is truly a force.
Each of these women inspire me greatly. They are strong and courageous but also vulnerable and humble enough to admit when they have bad days.
I know that writing about cancer is not to be taken lightly. Cancer touches people and their loved ones in a multitude of different ways but some of the lessons I have learned seem to be universal.
5 Lessons I've learned from women fighting, overcoming and thriving with cancer
1. Live in the present
As humans we make plans for the future and sometimes we can forget that the future is not ours. There is a verse in the Bible that says: "In their hearts humans plan their course, but the Lord establishes their steps." Proverbs 16:9 (NIV) Whether you are a christian or not this fact is still true: no human has complete control over the future. We can't guarantee, without a shadow of a doubt, that we will make it to see tomorrow. The present is all we have and we should not take it for granted. Understanding that our time here on earth is limited gives new weight and meaning to what we choose to spend it on.
2. Live with purpose
Your life is a gift. It is up to you to decide to see it as such. I love the quote that says: "Your life is God's gift to you, What you do with it is your gift back to God." What are you doing with your life today? Are you going through the motions or are you living with intention? 
Every day, even the days that seem mundane can have purpose. It all depends on how you see yourself and your place in the world because this determines how you choose to invest your time which will ultimately lead to your destiny. Binge watching TV, feeding your mind with gossip and eating junk food are not going to help you fulfill your purpose.  Don't get me wrong, it is OK to have weak moments, we all have them but we don't get to stay there. Honor the life you have been given. Daisy did so, brilliantly. She was kind, a ray of sunshine in any room and pursued her dreams with tireless determination. 

3. Don't waste a single minute on things and people who don't matter
Hardships, especially the medical kind, seem to have an uncanny way to bring what truly matters into focus. Every superfluous thing melts away. Adversity brings us back to our essence, our truest self and forces us to ask hard questions like: Did I spend enough time with my family? Do they know how much I love them? Did I accomplish my purpose on earth?  Did I matter? What will people say about me when I'm gone?
In those hard times, some people discover how positive, courageous and faith-filled they are. Others don't like what they see. Maybe they uncover negativity, insecurity and doubt. All these emotions are valid and deserve to be explored and entered into fully for the purpose of realigning our priorities and moving forward powerfully.
4. Fight your fight
Every day when we open our eyes, we wake up to the fight of our lives. We may not all be battling cancer but we all have battles. Whether we are facing small internal battles or big public battles, the strategy remains the same: we have to fight. From frighting off procrastination to speaking up in a meeting or fighting in prayer for loved ones to fighting doubt or fighting a life threatening disease, each day comes with a fight that we have to meet head on. Not only for ourselves but for those close to us and those looking up to us.
Once again, it is normal to feel powerless at times. Needing God and other people to help us doesn't mean we are not fighting. It takes an army to win a battle, we can't and shouldn't have to do it alone. Often times the best strategy is to ask for help.
Last weekend, I had the opportunity to catch up with my sister friend Valérie who is a cancer survivor. Speaking with her about her experience was uplifting and inspired this next life lesson.
5. Know who you are
…beyond what you look like. This is an important lesson everyone learns eventually, if not through health issues, through old age. Being self aware is one of the greatest accomplishments anyone can achieve. To be at peace with yourself without the titles, the accolades, the clothes and the hair is no small feat. "You feel like a stranger in your own body." Valérie said.  "A lot of women put their confidence is their looks but what happens when your hair starts falling out because of chemo? Your hair is everything!!! It is your femininity. You have to learn who you are when you feel unattractive and have no brows and no lashes".
Once you discover who you truly are, life opens up. You have more clarity on what you should do with your life. You feel more contentment, gratitude and positivity. Your relationships and communication skills improve. Your overall quality of life is enriched because you are at peace with yourself. This is a goal we are all running after whether we realize it or not.
I've gleaned a lot along life's way from multiple teachers including the women I mentioned in this piece. If you ever have the opportunity to sit and talk with someone who has gone through a life-changing experience like cancer, do it. I guarantee you will learn something.  
Now, take a moment to think about someone you know who could benefit from these 5 life lessons. Share this post with them. You could be the source of inspiration they need simply by sending it.
Remember to take care of yourself, get regular cancer screenings and support the cause with your time and resources. I love you for reading!

Photo credits: Bravo TV.